Bostonian Nabbed for Stealing Millions in Bitcoin via SIM Swapping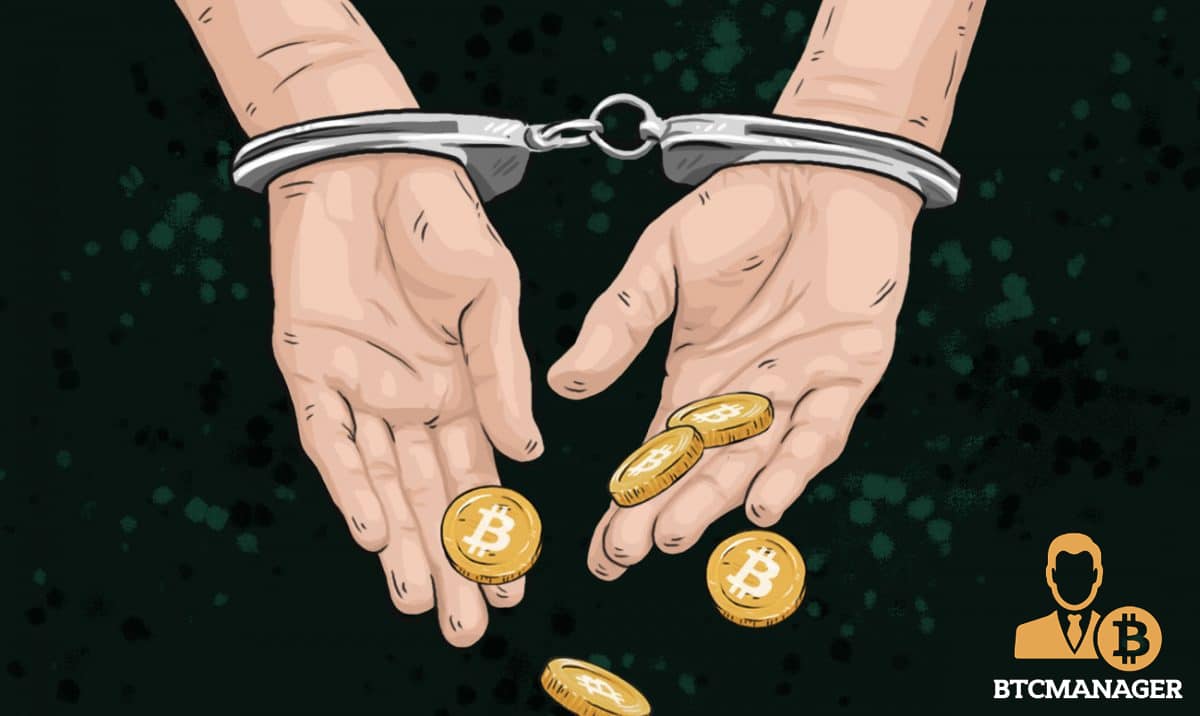 California investigators have arrested Joel Ortiz, a 20-year old college student who is a key suspect in the phone jacking and SIM swapping operation that saw more than 40 bitcoin and other cryptocurrency holders lose their cryptoassets. Victims included attendees present at the Consensus blockchain conference.
Where's the Bitcoin?
Per Motherboard, the California authorities apprehended Ortiz, a member of a group of cyberpunks who hacked the mobile phones of about 40 digital currency investors by swapping their SIM cards, gaining access to their bitcoin wallets and stealing more than $5 million in cryptos.
The expert criminal who sported an expensive Gucci bag was arrested at the Los Angeles International Airport while trying to escape to Europe. Ortiz now faces a total of 28 criminal charges including 13 counts of identity theft, 13 counts of hacking, and two counts of grand theft.
According to sources close to the matter, Ortiz has also revealed that he and his "co-conspirators" have access to millions of dollars in digital currency.
A Prolific SIM Hijacker
While law enforcement agents appear to be winning the battle against cryptojackers and many other crypto-linked crimes, these bad actors keep formulating new ways to perpetuate their ugly acts.
SIM jacking or "port out scam," is a process by which criminals trick telecoms service providers into transferring their victims' phone numbers to a SIM card controlled by them, for the sole purpose of resetting victims passwords and stealing their digital assets as well as take over their social media accounts.
According to investigators, Ortiz is an expert SIM hijacker whose primary targets were big whales as well as owners of valuable social media accounts. Until his arrest, he was an active member of OGUSER, a website for trading valuable Instagram or Twitter accounts.
In one of Ortiz's several attacks, he stole more than $1.5 million from an ICO organizer and cryptocurrency investor at the recently concluded Consensus blockchain conference. Court documents revealed that Ortiz was able to steal the cryptocurrencies by swapping his prey's phone number and resetting his Gmail password.
The AT&T subscriber, on noticing that there was something wrong with his line, swiftly ran to the service provider to retrieve his number, but by then Ortiz had already transferred all his funds.
At the time of writing, Ortiz remains in jail, and his plea hearing has been scheduled for August 9, 2018, with his bail set at one million dollars.
This is not the first time hackers are carting away with people's digital currencies by exploiting their phones either. BTCManager reported in January 2018 that a Washington resident had sued T-Mobile, claiming that hackers took advantage of a security loophole in their network to steal his cryptoassets worth thousands of dollars.