Bridge Champ Unveils 2022 Roadmap Featuring Online Tournaments And NFT Registration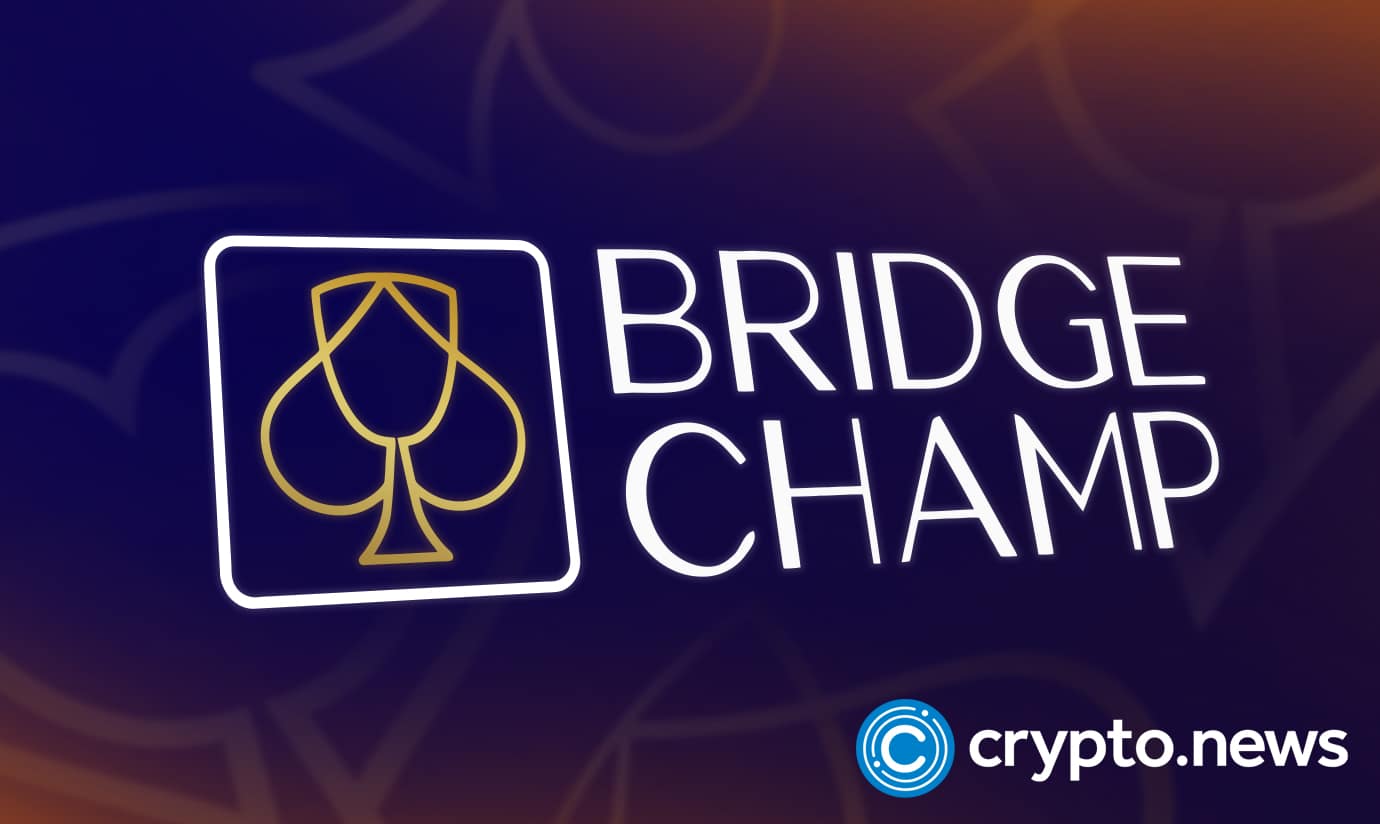 Bridge Champ, the advanced online bridge platform built on blockchain technology, has announced its roadmap for 2022. Many exciting developments are on the agenda, including the addition of tournaments, NFT registration, token payments, and rewards. 
March 14th, Lugano, Switzerland – Bridge Champ prepares to take the next step to make the game of bridge more accessible than ever before. Online bridge play aligns with the game's core value: engaging in social play, either with friends or strangers. Bridge Champ uses numerous social features to connect bridge players globally and pave the way for taking existing bridge clubs and federations to the digital world.
Barak Lieberman, the founder of Bridge Champ, acknowledged the need for a convenient, practical, and fun online bridge play solution. Through a partnership with blockchain technology Jelurida, both parties began building this new solution to connect global players. The result is a first-of-its-kind platform for online bridge play, accessible to both new players and veterans alike.
The use of blockchain technology – and more specifically, Jelurida's Ardor blockchain – introduces credibility, trust, accountability, and transparency for data sharing. For example, the outcome of games requires integrity to avoid fraud. Moreover, bridge is a social endeavor, even when played remotely. With blockchain technology, any doubts regarding authenticity are removed from the equation.
Bridge Champ recently unveiled its roadmap for 2022, which includes several crucial milestones and goals:
Enhanced gaming bots for high-level Bridge (April 2022)
Releasing the mobile application (May 2022)
Creation of tournaments (closed beta in June 2022)
NFT registration for achievements (Q3 2022)
Teaching module closed beta (Q4 2022)
Social networks integration (Q4 2022)
And much more!
All of these tools and solutions enhance the appeal of playing bridge online with people from all over the world. Moreover, Bridge Champ makes it easier for bridge club owners to transition to the digital world. Additionally, instructions seeking guided play and pre-made hands for lessons can also find what they need on the platform. 
Furthermore, Bridge Champ will explore opportunities for other casual games. Platform users can pay for multiple games and services through the IGNIS token, or use the asset to convert between tokens and fiat currencies as needed. Players can earn IGNIS by playing games and tournaments once that feature rolls out. IGNIS is the currency of the Ignis blockchain, a child blockchain of Jelurida's Ardor ecosystem. 
Bridge Champ is developed by blockchain software company Jelurida and automates the historic card game's core functions. The purpose-built and customizable environment combines state-of-the-art gaming with open APIs to enable competition organization. 
About Jelurida
Founded in the Netherlands in 2016, Jelurida is a software company that develops and maintains the Ardor and Nxt blockchains. Now a multinational organization with offices on three continents, Jelurida is focused on helping enterprises capitalize on the benefits of blockchain through making it easier to deploy applications connected to the open Ardor and Nxt networks.

For more information, please visit www.jelurida.com.