BRZ Adopts RSK Bitcoin Sidechain & Ethereum-Compatible Protocol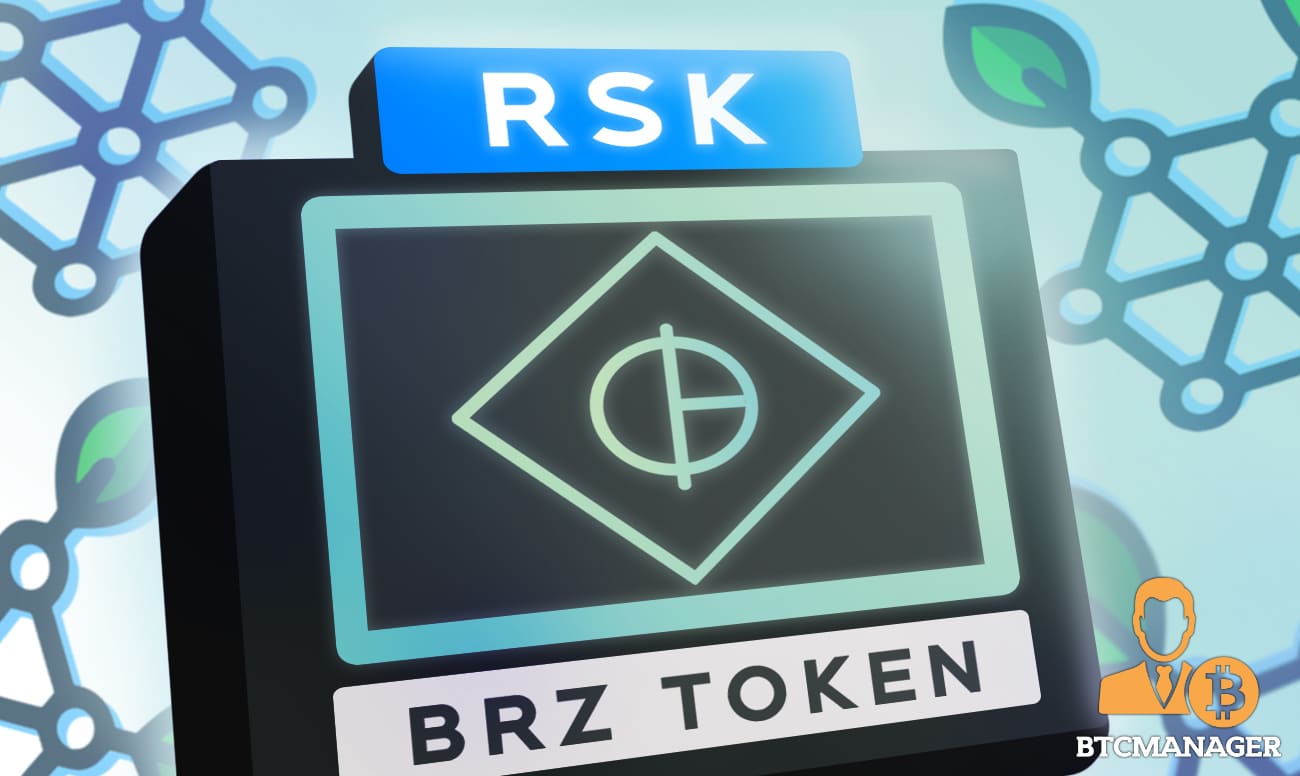 Brazilian Digital Token (BRZ) is now live on the RSK Bitcoin sidechain and Ethereum smart contracts-compatible network. With the adoption of RSK, holders of the BRZ stablecoin will now get secure, superfast and cost-efficient transfers while also being able to enjoy the benefits of decentralized finance (DeFi) with their BRZ tokens.
BRZ Taps RSK for Security and Cost-Efficiency 
Brazilian Digital Token (BRZ), a crypto project that claims to be the world's largest stablecoin pegged to a national currency other than the United States dollar, has adopted RSK blockchain, a Bitcoin sidechain that supports Ethereum smart contracts and by extension, decentralized finance (DeFi).
With BRZ now available on RSK, the team claims holders of the stablecoin will now enjoy up to a 3,000 percent reduction on gas fees compared to the Ethereum network. 
At a time when DeFi protocol hacks and heists are increasing at an alarming rate,  RSK says its users will also enjoy fail-proof security, as the network leverages Bitcoin's proof-of-work (PoW) security system, with more than 50 percent of bitcoin miners also validating RSK transactions.
According to RSK:  
"The BRZ on RSK also incorporates the security of Bitcoin's blockchain, which is considered as the most stable and secure in the world. More than 50 percent of the miners in the Bitcoin network also do the validation of RSK transactions. This represents a large hash power that brings the security of the Bitcoin network to RSK."
A World of Unlimited Possibilities 
As stated on its website, RSK is designed to make it easier for bitcoin holders to participate and enjoy the unlimited benefits of decentralized finance by enabling BTC holders to lend, borrow, trade, and earn decent interests on their holdings in a secure manner.
The RSK team has made it clear that BRZ holders will also enjoy the same DeFi accessibility available to BTC holders via RSK. Presently, there are numerous highly functional DeFi solutions available on the RSK network, including RSKSwap, a fork of Uniswap designed to offer RSK users liquidity provision and yield farming services.
Additionally, the RSK network is home to a vast array of stablecoins and public oracles like Chainlink (LINK), as well as exclusive DeFi solutions for lending, staking, leverage trading, and more. 
"The integration of BRZ with RSK also provides greater flexibility of use for the Brazilian cryptocurrency. That is because since this blockchain can use the same smart contracts with Ethereum, they only need to be published on the RSK network." the team added.