BSC to Host the Launch of the First-Ever Licensed, Multi-Chain Compatible, Blockchain-Based Poker Platform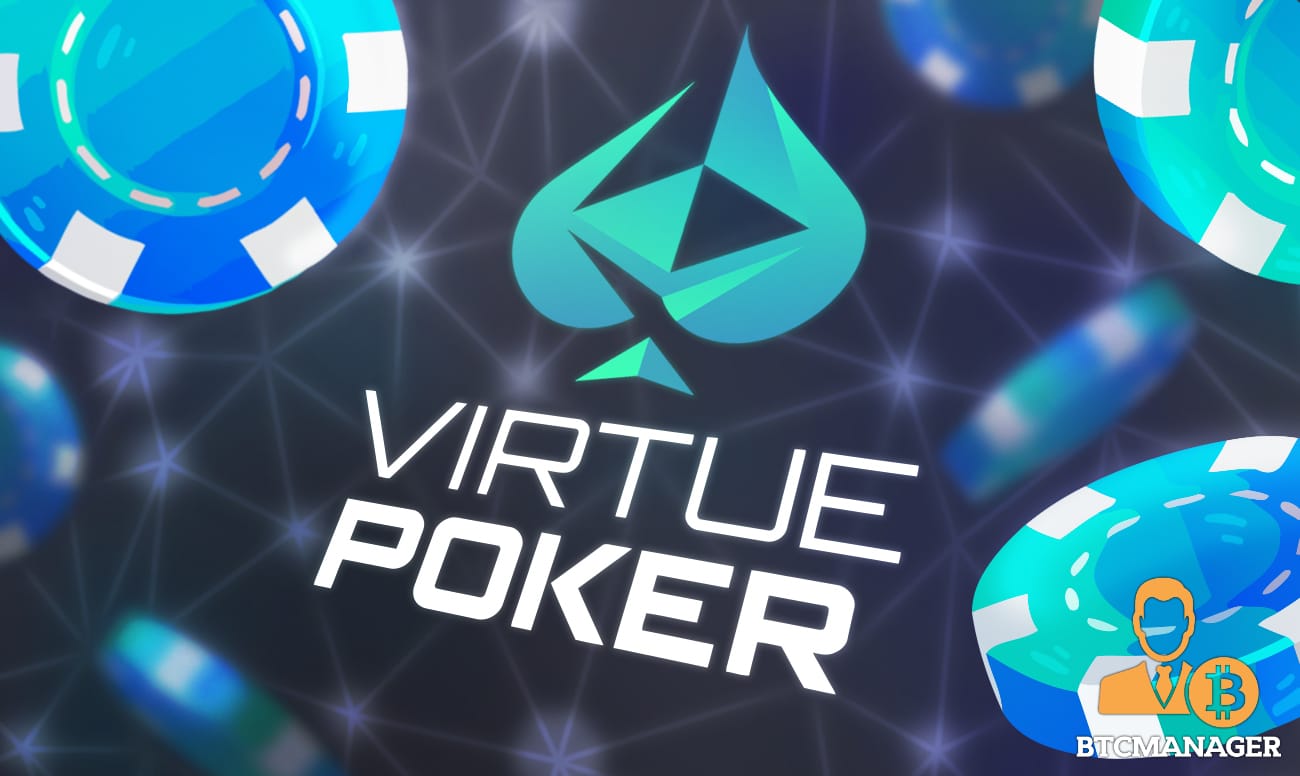 The integration of blockchain technology into gaming has helped the industry to scale new heights. According to researchers, the impact of blockchain on the video gaming industry is multi-dimensional and diverse. A survey done among video game industry executives showed that blockchain helped the industry by bringing in more security, establishing trust, reducing costs, managing microtransactions, and protecting intellectual property. To leverage these benefits and fuel growth and penetration among a new user base, different leading gaming companies have been consistently launching diverse blockchain-based gaming applications. 
The imminent launch of Virtue Poker, a blockchain-based P2P poker app, on Binance Smart Chain is a significant addition to this list. With its launch on the Binance Smart Chain, Virtue Poker will become the first-ever licensed blockchain-based poker platform that is multi-chain compatible. 
According to Ryan Glittensen, the CEO of Virtue Poker, the launch of the app on the Binance Smart Chain will help it reach out to a completely "new audience of crypto-enthusiast poker players." With this platform at their disposal, players will be able to deposit, wager, and play poker with more ease. 
A Brief History of Virtue Poker
The conception of the platform goes back to 2016 when it first appeared as a decentralized peer-to-peer poker platform developed within ConsenSys and based on the Ethereum blockchain. Apart from Consensys, the other backers of the platform included DFG Group, Digital Strategies, Fenbushi Capital, Flurry Capital, JRR, Pantera Capital, and others, along with stakeholder Phil Ivey. The initial aim of Virtue Poker was to deliver a safe, honest, and fun gaming experience. 
Soon after raising $5 million worth of funds in an investment round in April, the company finished its IDO on SuperFarm's new launchpad, SuperStarter. Eventually, Virtue Poker became available to the public at the end of May. 
After acquiring a Malta gaming license and the launch of the platform on the BSC, Virtue Poker aspires to become the "go-to-destination for blockchain-based wagering," as its CEO likes to put it.
How Virtue Poker Works?
Virtue Poker on BSC will have a deposit contract for users to deposit either BUSD or VPP. These deposits will go to a wallet within the Virtue Poker sidechain while remaining under the player's control. The first 100 players to deposit 1000 VPP on the Virtue Poker platform through their BSC contract will receive 100 BNB tokens.
The platform will also list its BEP-20 $VPP token on PancakeSwap, while the Liquidity Provider rewards program will be launched on both PancakeSwap and Uniswap. It will also issue 1,000,000 VPP tokens in the first 30 days to liquidity providers across both PancakeSwap and Uniswap in a 60 to 40 ratio. 
To win their share of over $500,000 in guaranteed prizes, players need to download and play on their app from now until July 15th.