BTC-USD Bulls Looking For a Move to $465.00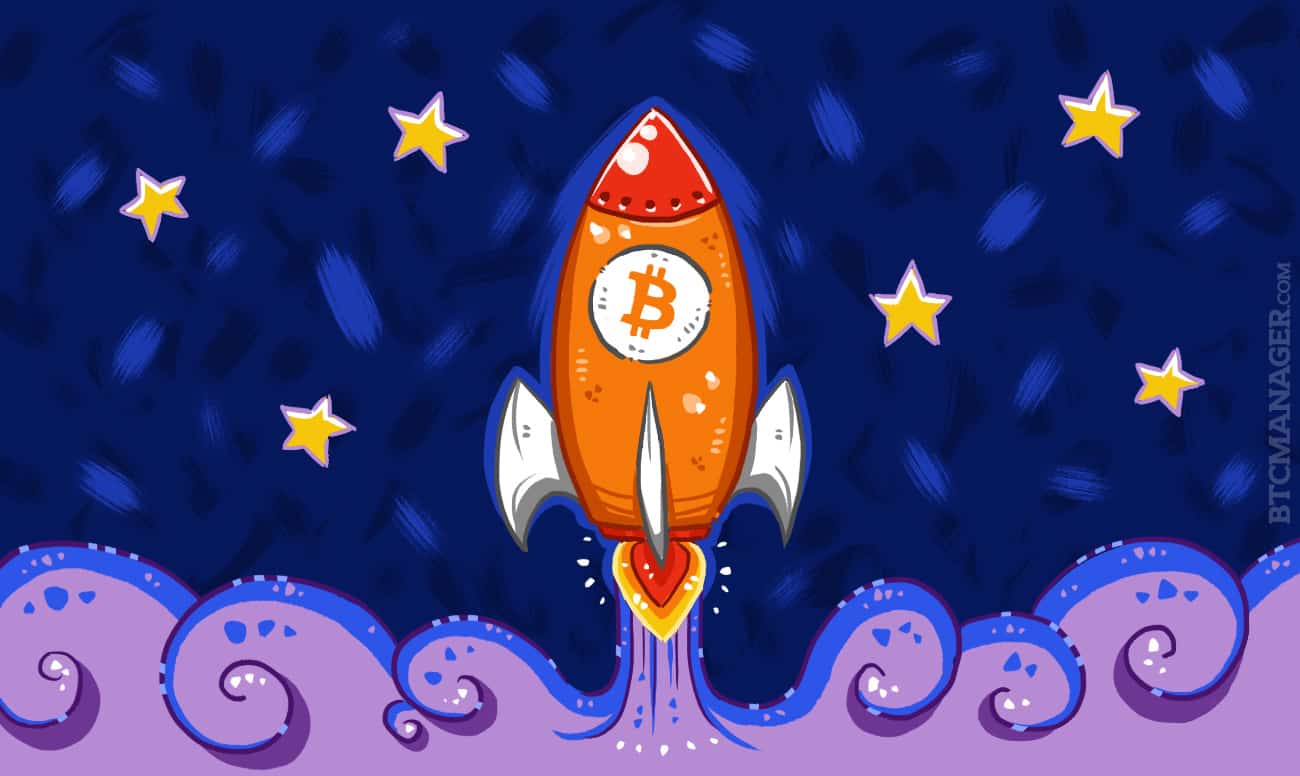 With targets of $422.98 and $436.00 already accomplished, those bullish on Bitcoin are now looking at the next target of $465.00. Risk-off sentiment has recently been driven across markets by economic growth data out of the Eurozone which was lower than anticipated. After just missing the psychological $450 level, the price action has changed little on yesterday's closing price gaining just 0.22% so far; at $439.45 at the time of writing on the Bitstamp exchange.
The 4-hour chart illustrates the medium-term outlook for BTC-USD with the Ichimoku indicator, fractal levels and relative strength index. The chart below shows that a brief reversal in the uptrend, establishing a fresh low of $426.00, but the base (dark-red) line held as support. Therefore, we should be on the look-out for price action around this level, currently at $430.99; if the market fails to establish a close below the base line, then this will be bullish. However, if there is a candle close below the base line, i.e. below $430.99 , then this will be considered bearish. A test of support at the Ichimoku cloud would then be expected around $414 and $399.
The price action has recently closed above the conversion (blue) line providing a bullish signal with further confirmation when the fractal resistance at $447.99 is broken. This would open up the last target for bulls at $465.00 until the psychological $500 level. The conversion line should hold as support going forward currently at $436.50. Bullish momentum is also indicated by the relative strength index which is above 50. However, the Ichimoku cloud has stopped trending upwards suggesting we could range between the fractal levels indicated on the chart.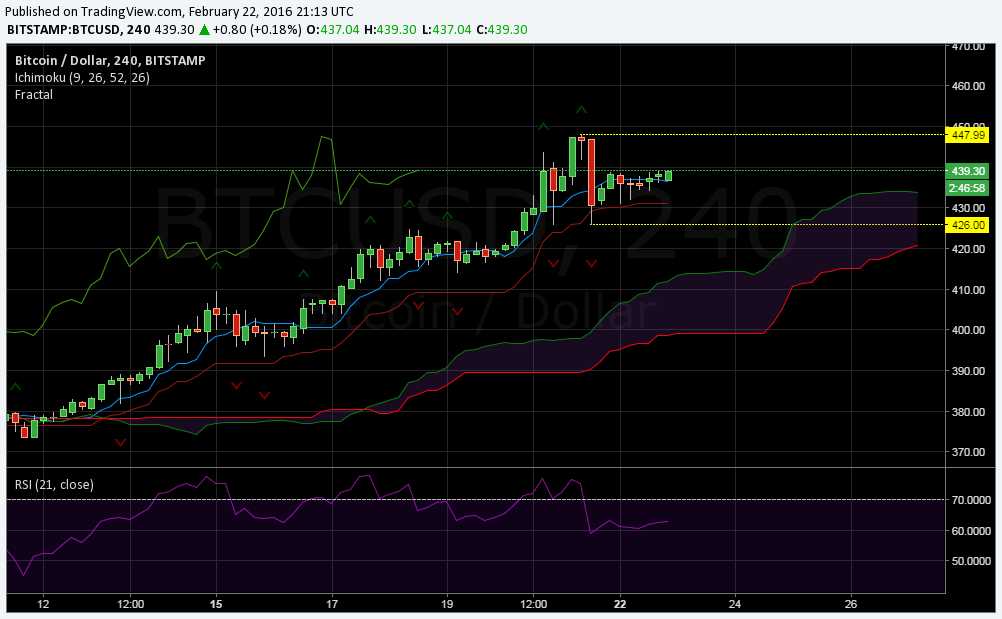 The short-term outlook is illustrated with the hourly chart below and shows that the price action is very close to the fractal resistance at $439.30. A closing price higher than this at the end of an hourly session will confirm bullish dominance and should see a test of $450 in the short-term. The most recent fractal support is also indicated on the chart with a yellow ray, and stands at $424.20.
A bearish outlook in the short-term is only validated with a close below this level. The relative strength index is above 50 suggesting bulls have the upper hand however the Ichimoku cloud is not trending up or down, so we wait for a break of the fractal support for bullish confirmation.