BTC-USD Looking for Support After Fresh High at $684.19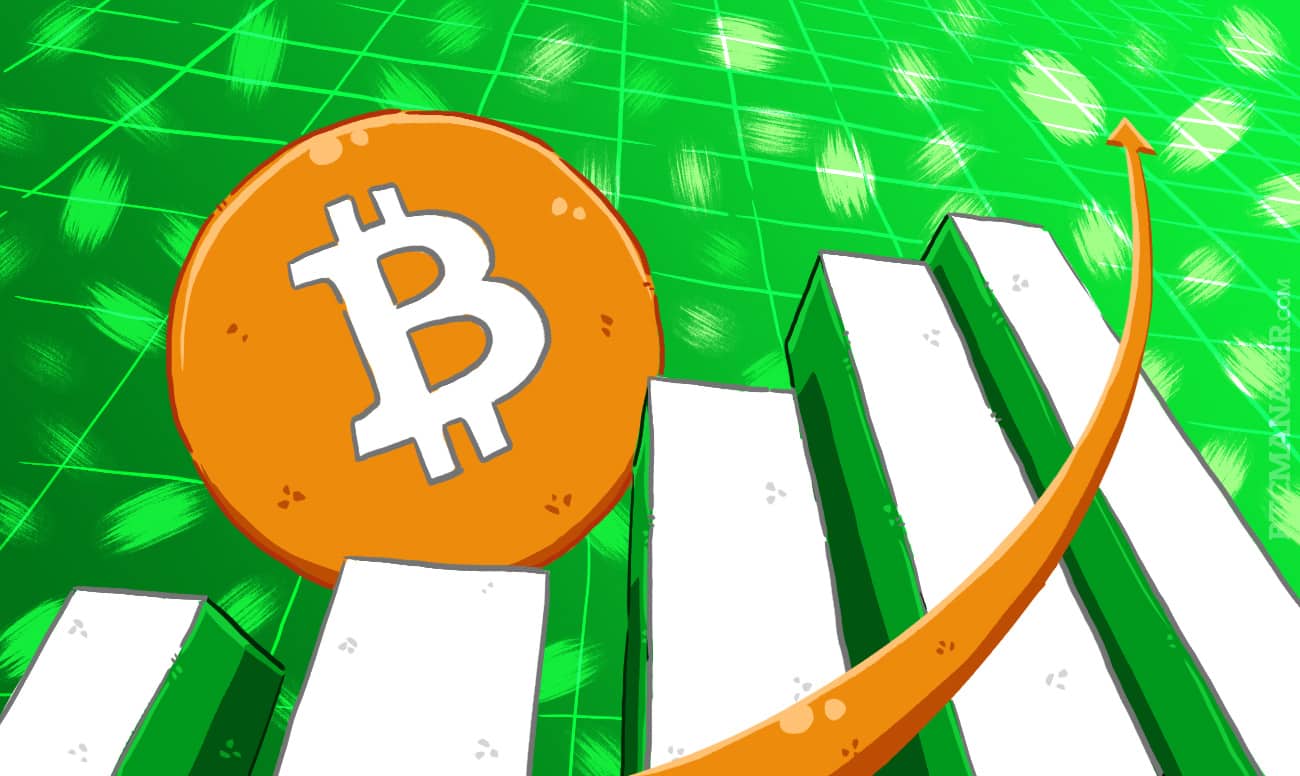 Today's calm price action can be taken as a signal: Buyers should look for an entry into good positions to take advantage of increased volatility when it does arrive. BTC-USD has hardly moved from today's opening price, currently trading at $677.00 on the BitStamp exchange. After gaining around $17 yesterday, BTC-USD is looking to make further gains in the days ahead.
Price action in BTC-USD has been consolidating below $680 today with the 4-hour price action illustrated below. The market is in an uptrend at the moment, as indicated by the green Ichimoku cloud. Also, bullish momentum is indicated by the conversion line which is trending above the base line. However, since the market is closer to the fractal resistance at $684.19 than the most recent fractal support, the market is looking to establish a new support before continuing upward.
Possible support zones can be found at the base line, currently offering minor support at $667.10. Furthermore, the Ichimoku cloud provides a strong support zone in the range of $640 to $660. Therefore, this could provide a good opportunity to buy into the upward trend. Notice the thickness of the cloud which signals strong buying interest in this area.
An alternative strategy would be to wait for a breakout of either of the fractal levels, highlighted below with the yellow rays. Therefore, set a buy limit order just above $684.19, the most recent fractal sell level, with a target of $705. To take advantage of a breakout of the fractal support at $655.00, place a sell limit order at $654.00 with a target of $636.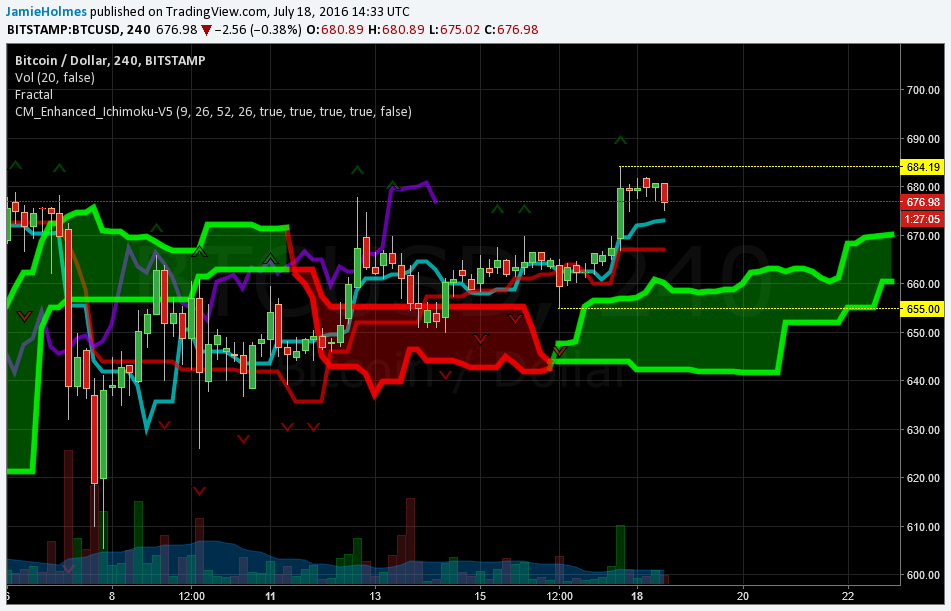 The shorter-term outlook is shown below with the hourly price action, showing a similar outlook to the 4-hour chart. The cloud is green so buy positions could wait for the price action to test the Ichimoku cloud. Furthermore, it looks as if the market has found support along the base line, currently at $674.98, and looks to be bouncing upward. Further bullish confirmation will be given with an hourly close above the conversion line currently at $677.96. A fractal support at $675.02 will be confirmed if the price does not reach or go below this level within the next hour. This will give further bullish confirmation as well.
The most recent fractal sell levels provide resistance, indicated by the yellow ray on the chart. A break of $680.90 should see bullish momentum extend above $700. Therefore, limit buy orders at $681.00 could take advantage of a breakout and give a good entry into the long-term uptrend that is currently in place. The longer-term uptrend could extend as high as previous fractal resistances at $705 and $725, which could serve as targets for any of the buy entries mentioned.