Is BTC-USD Ready for a Test of $600?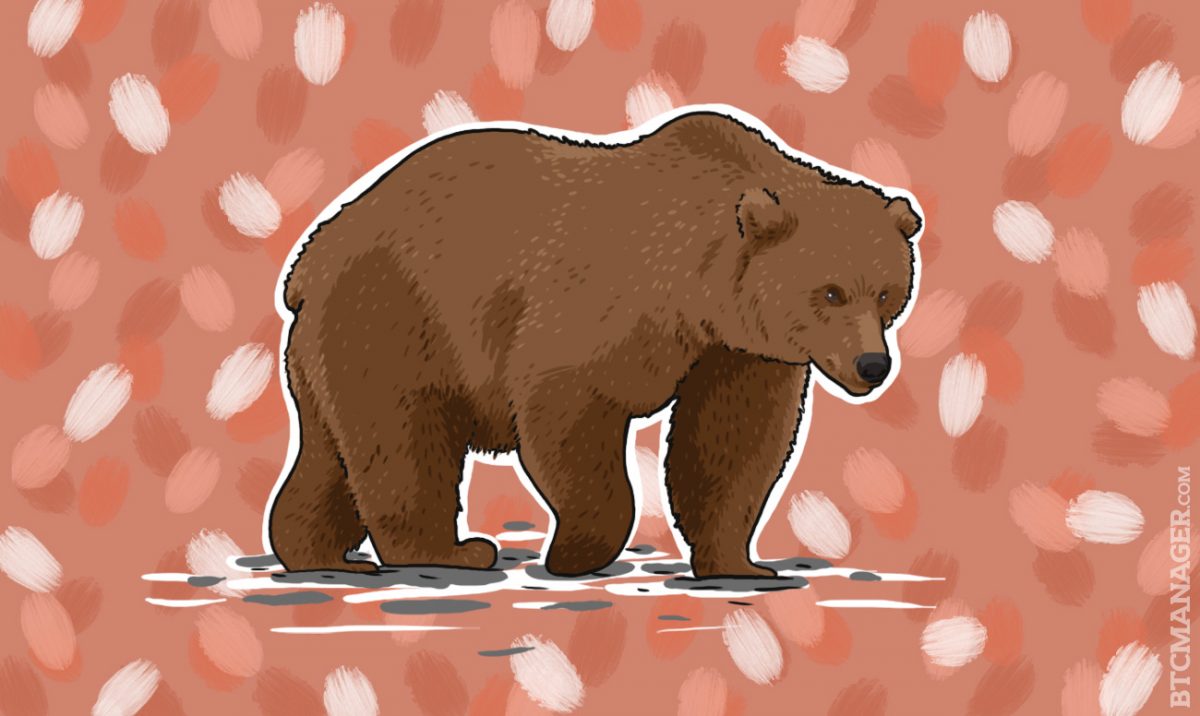 After failing to sustain above $660, is BTC-USD now heading south to test psychological support at $600? After finding support at $645, BTC-USD tried to break above $660 but this has been rejected today. At the time of writing the price is $656.85 on the BitStamp exchange, down almost 1 percent on today's open.  
The chart below shows the hourly price action for BTC-USD. A bearish outlook is illustrated below. Firstly, the Ichimoku cloud has just turned from green to red, suggesting the market is beginning the enter into a downward trend. Furthermore, bearish momentum is signalled to be in play at the moment, as the base (red) line is trending above the conversion (blue) line. Also, the conversion line is trending lower and should provide resistance going forward.
The chart also shows that the market tried to break below the support zone provided by the Ichimoku cloud but buyers managed to bid the price of BTC-USD back up above the cloud. However, currently the Ichimoku cloud is very thin for the next couple of hours, indicating only weak support found in this area. An hourly close below the cloud will provide a good selling opportunity with an initial target of previous fractal support at $645.
The most recent fractal levels are also shown below. A breakout of this range would see intensified momentum take hold. For example, a move below $652.28 should expose the fractal supports at $645 and $639.30. On the other hand, a break above $661.48 should expose the fractal resistance at $673.44.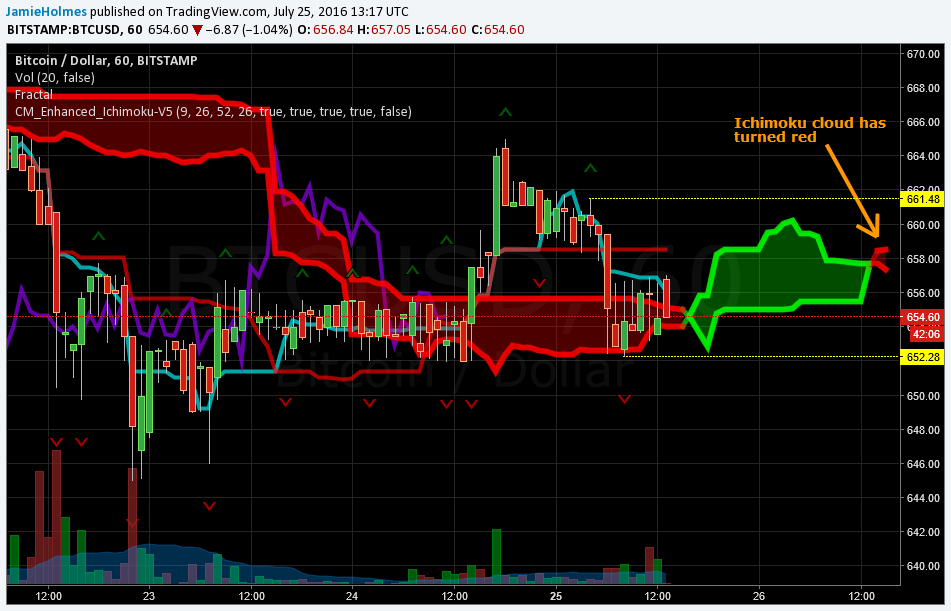 The longer-term outlook is displayed below with the daily price action for BTC-USD. Yesterday's high was $665 but the conversion line has held as resistance with the close lower at $661.47. Now the market is looking to establish a daily close below the base line, i.e. below $655.24. Given that today's closing price is below $655.24 this will give a bearish signal and indicate a shift toward downward momentum.
The most recent fractal support lies at $645, illustrated below, and an extension below this level could extend as far as the next fractal support at $605.50. Moreover, the Ichimoku cloud extends as low as $606.92. Both of these facts point to a strong support zone just above $600 which could be a zone where sellers start to get exhausted. If the market does not close below the base line today then the outlook will be leaning more towards a bullish scenario. This will be further confirmed with a close above the conversion line, after which the market will look to target resistance at $684.19.