BTC-USD Retreats as Investors Switch to Risk-on Mode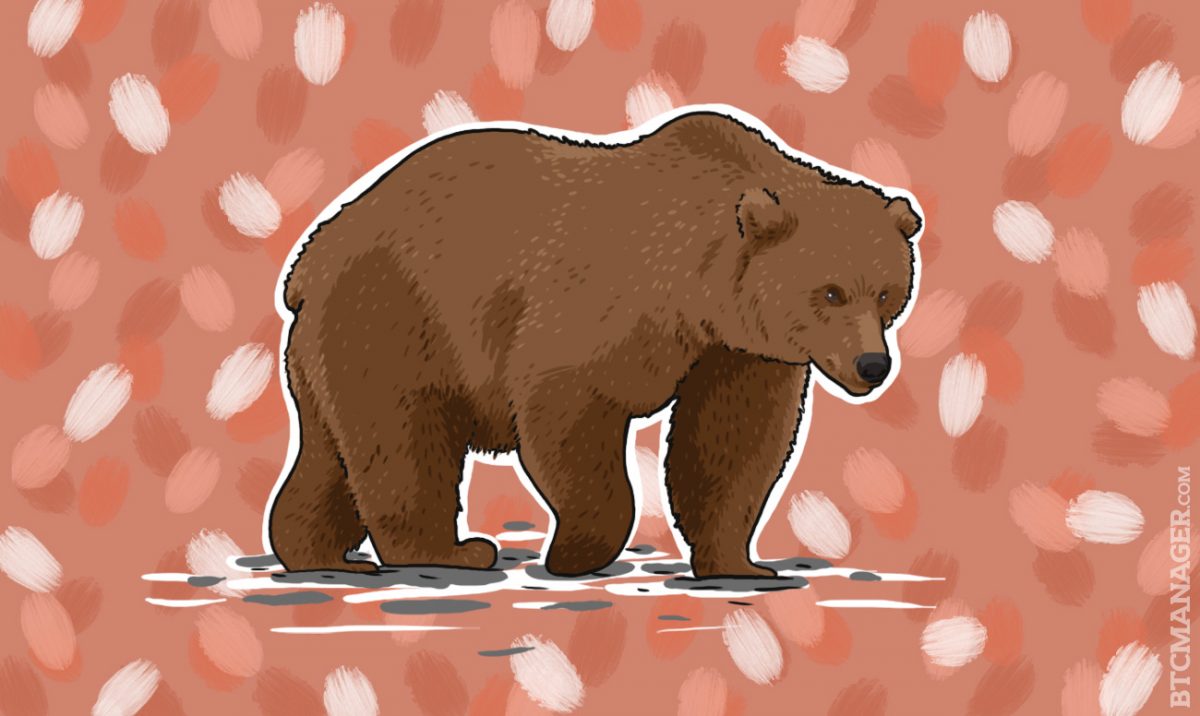 After two days of mayhem in the markets, investors have switched on to risk-on mode, with buying interest finally emerging in stock markets. Japan's Nikkei, the UK's FTSE and Germany's DAX indices are all up by over 1% so far today while BTC-USD is down almost 3%. The digital currency is currently trading at $639.32 on the BitStamp exchange. It is difficult to ascertain whether or not financial markets will continue to recover as uncertainty will continue to persist and market participants should ready themselves for heightened volatility over the coming weeks.
The chart below illustrates the 4-hour price action for BTC-USD and shows that the market is currently within the Ichimoku cloud, suggesting a breakout is imminent. Therefore, market participants should prepare to ride the breakout either to the downside or upside of the Ichimoku cloud. However, the risks are more weighted to the downside as the Ichimoku cloud is currently red in color. Bearish momentum is also signalled by the base (dark-red) line as it is above the conversion (blue) line. Once the price closes below the Ichimoku cloud, then we should see a downward trend form over the medium-term with targets of $608.64 and $558.08, important fractal supports.
Also, notice that the volumes traded on the exchange are dropping, suggesting that price action will follow and go deeper towards $620. Also, notice that the lagging (purple) line is moving from above to below the previous price action, providing another bearish signal. A bearish outlook is only invalidated at this timeframe if we see a break of the fractal resistance at $665.51 and the market establishes a close above the Ichimoku cloud at $659.91.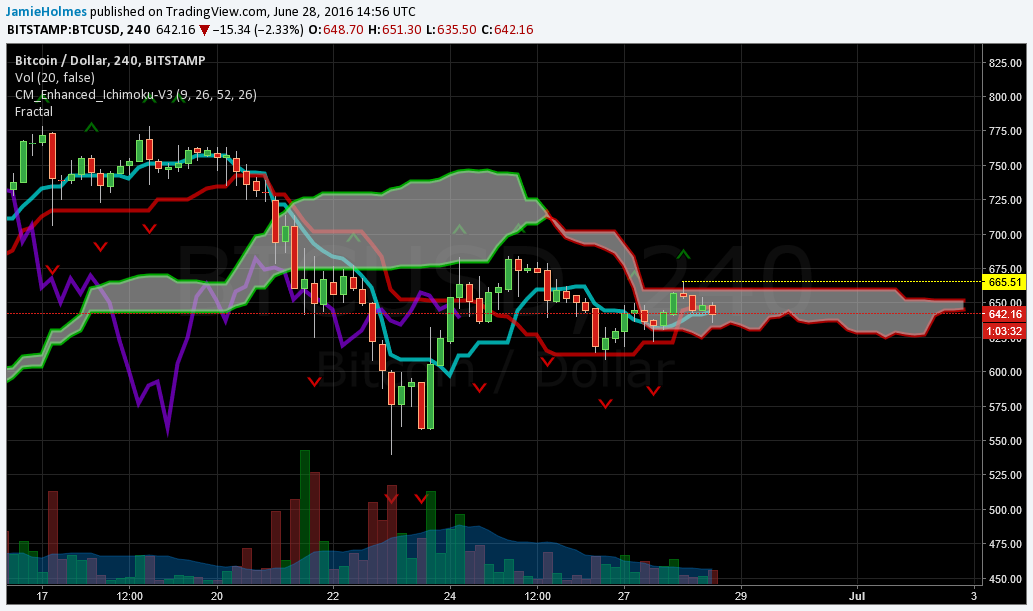 The short-term outlook is illustrated below with the hourly price action. At this timeframe, the price action is also inside the Ichimoku cloud. The market has established an hourly close below the most recent buy fractal level at $642.96, suggesting bearish momentum will dominate over the short-term. This will be further confirmed if the market breaks below the Ichimoku cloud, and sellers will look to target the zone between $622.00 and $618.03.
The most recent fractal sell level provides resistance at $654.99 and a bullish outlook is validated if we see a close above this level. Buyers will then look to target fractal resistances at $665.51 and $667.49. Optimal entries into short positions lie at the conversion line, which is currently offering resistance at $645.25. As long as the market continues to close below the fractal support at $642.96 then the outlook will remain bearish over the short-term.