BTC-USD Smashes $600 Psychological Level; $710 in Sight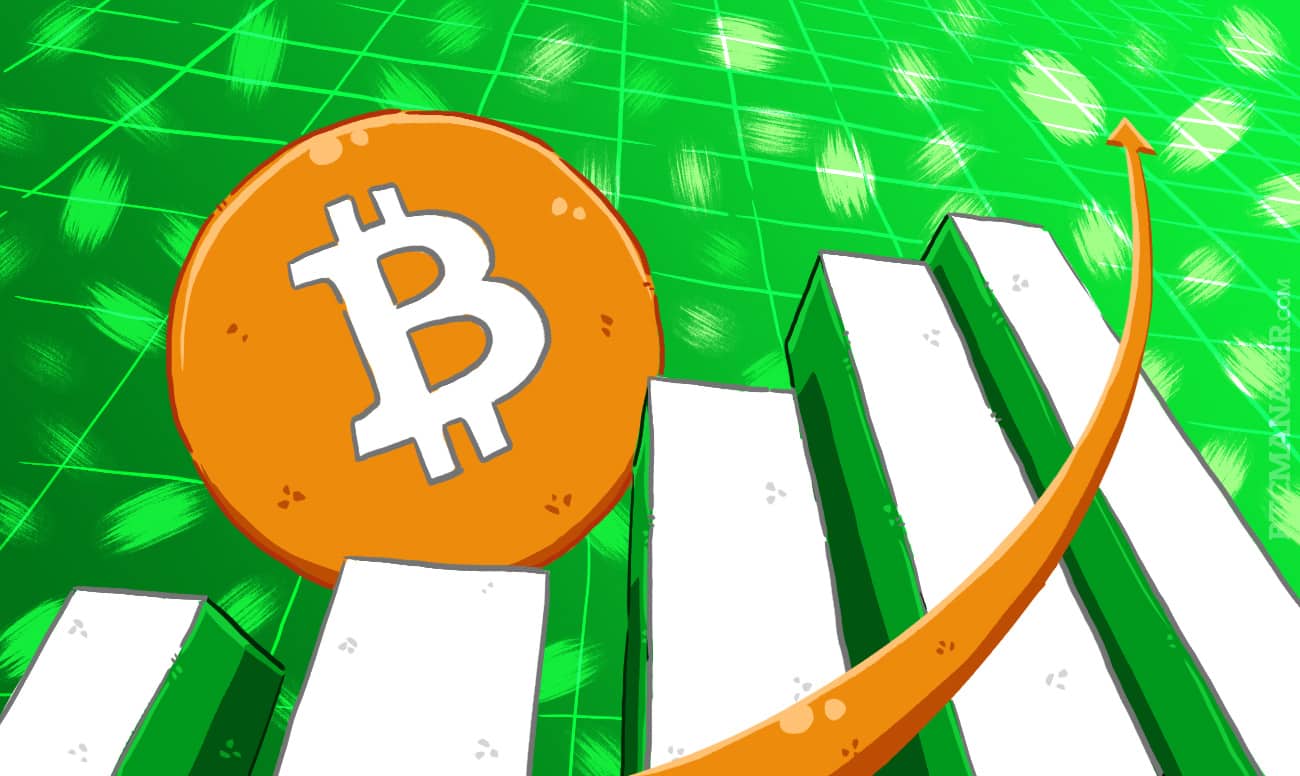 BTC-USD finally managed to smash the $600 psychological level on Saturday and the price action on the BitStamp exchange has remained bullish, with Bitcoin up over 5% so far on today's open at $643.94. A spike in volumes across exchanges late Saturday night saw BTC-USD rise from around $580 to a peak of $648.87 today. The key levels to watch out for now are the psychological $650 level and fractal resistance at $658.88. If these levels are broken then we should see the market attempt to break fractal resistances at $683.26 and at $710.00. The Bitstamp exchange has seen three consecutive days of rising volumes suggesting the price action will continue to rally.
The daily chart below illustrates the long-term outlook for BTC-USD, and shows that yesterday's close was above the most recent fractal sell level at $593.58. Today should see a second higher close above this fractal resistance and will give strong confirmation of bullish momentum over the long-term. Also, notice how the Ichimoku cloud, conversion line (blue) and base (dark-red) line are sharply trending upwards indicating that this is a strong upward trend. The conversion line should act as support and provides an ideal entry into the ongoing uptrend. The rise in volumes traded is displayed at the bottom of the chart and shows increased buying interest in BTC-USD, which foretells a continuation of the uptrend.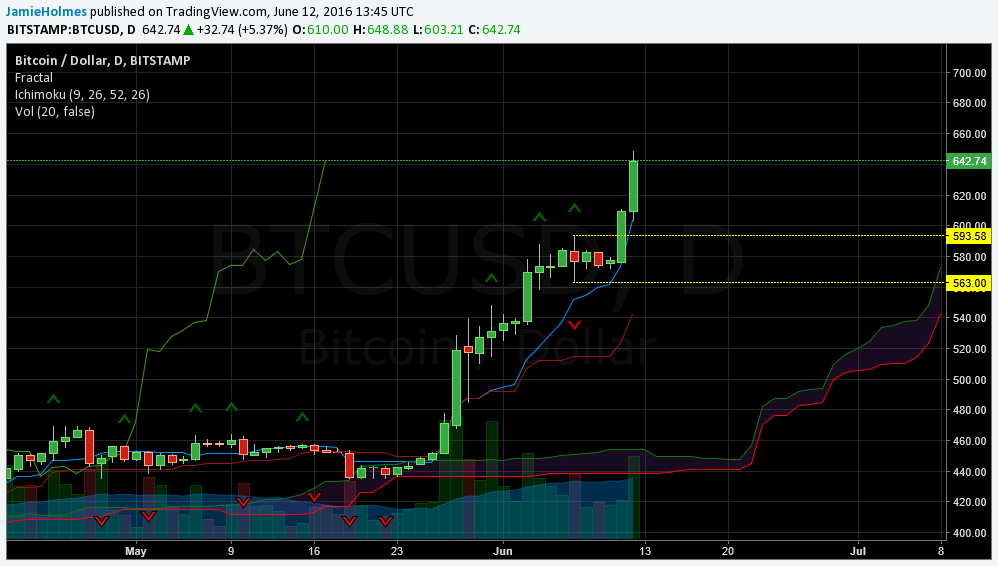 The shorter-term outlook is displayed below with the 4-hour price action. The price action is above the Ichimoku cloud, suggesting buyers are in control; however, the market is moving away from the psychological $650 level, and the current 4-hour session could form a fractal resistance level at $648.88. Therefore, we should look to sell once the market has moved below $619.04; this concept is known as trading 'inside the fractal', as we would already be short once the fractal sell level is formed. Also, the market may not manage to move below $619.04 and could act as a support level. Therefore, it is very important to gauge the market closely if it approaches this area as it will be critical in determining the future trend.
The fractal resistance at $584.25 was broken on Saturday, followed by a break of the $600 level. This level is now acting as support just above the Ichimoku cloud. The chart below shows that the conversion line is trending above the base line, suggesting bullish momentum is in play. Both of these lines should provide support going forward around $613 and $610. If there is a 4-hour session close below these lines, then we should see a test of the support region indicated by the Ichimoku cloud, around $555–$575. Otherwise, the outlook will remain bullish.