BudBlockz, VeChain, and Holo likely to experience massive growth in 2023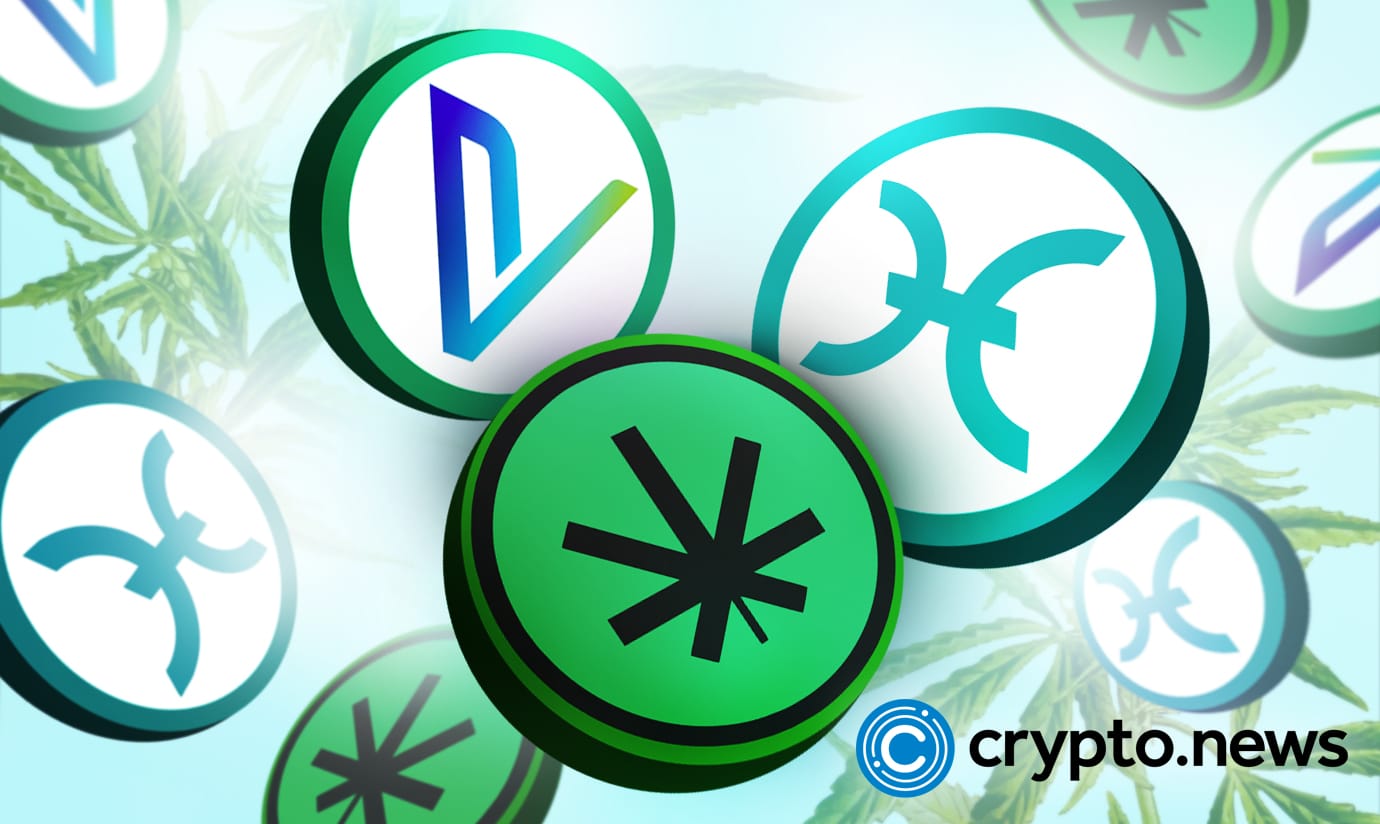 If you are looking for cryptocurrencies with high growth potential in 2023, BudBlockz, VeChain, and Holo might be some of the best options.
To understand why this is the case, we will be diving into the underlying technology and innovation that each project brings to the crypto space and will take an in-depth look at the utility of their native cryptocurrencies, which can be a key contributor to their overall growth.
BudBlockz ($BLUNT) and its usage
BudBlockz is an innovative ecosystem that aims to unite the cannabis industry and provide anyone with  the opportunity to buy, sell or invest in products and dispensaries on a global scale.
The ecosystem as a whole is built on  decentralized technology through the Ethereum ($ETH) blockchain. It aims to provide a secure marketplace that will protect personal data and provide a transparent market. 
The $BLUNT token is the virtual medium of exchange used to facilitate liquidity within the ecosystem and offers a solid solution for getting crypto payments and tracking stock. $BLUNT is also a requirement for the NFT marketplace. It aids users in accessing fractional ownership opportunities while also providing them with entry to the ecosystem, where they can use DEX and DeFi products. 
Users can redeem rewards through staking the token, get NFT artworks for participation, and sign petitions, alongside engaging with P2E gaming. Any ERC-20 compatible wallet will also be able to store the cryptocurrency, meaning that $BLUNT can be stored on most of the crypto wallets available today.
Within its ecosystem, there's also the Ganja Guruz NFT collection that features 10,000 unique NFTs alongside the Arcade, which aims to provide a retro gaming experience inspired by the arcade games released throughout the 90s on NES, SNES, and Sega Genesis. All of these factors will contribute to the overall growth of $BLUNT.
VeChain ($VET) and its usage:
VeChain is a blockchain that is utilized for developing dApps and supplying chain management. It launched in 2015 and is powered by its native cryptocurrency, known as $VET.
VeChainThor is a blockchain system powered by the Proof-of-Authority (PoA) consensus mechanism, where $VET powers the network and can be used as a transfer of value.
$VET has huge growth potential because it powers a protocol that uses less energy than ones that use Proof-of-Work (PoW), and developers are given access to the VeChain ToolChain that aids in development.
Holo ($HOT) and its usage
Holo is a peer-to-peer (P2P) distributed platform specializing in hosting dApps built using Holochain. This framework does not require the use of blockchain technology.
By leveraging the power of the native cryptocurrency known as $HOT, the network enables distributed hosting services . Anyone can loan the computational power of devices that they own, and by doing so, they earn rewards in the form of HoloFuel.
This utility level is the driving force behind the increased growth of the $HOT cryptocurrency.
Learn more about BudBlockz (BLUNT) at the links below:
Official Website: https://budblockz.io/ 
Presale Registration: https://app.budblockz.io/sign-up 
Telegram Group: https://t.me/BudBlockz 
Discord Server: https://discord.gg/s7hBFgvTmN 
All BudBlockz Links: https://linktr.ee/budblockz