BudBlockz will reach top 100 crypto On CoinMarketCap by 2024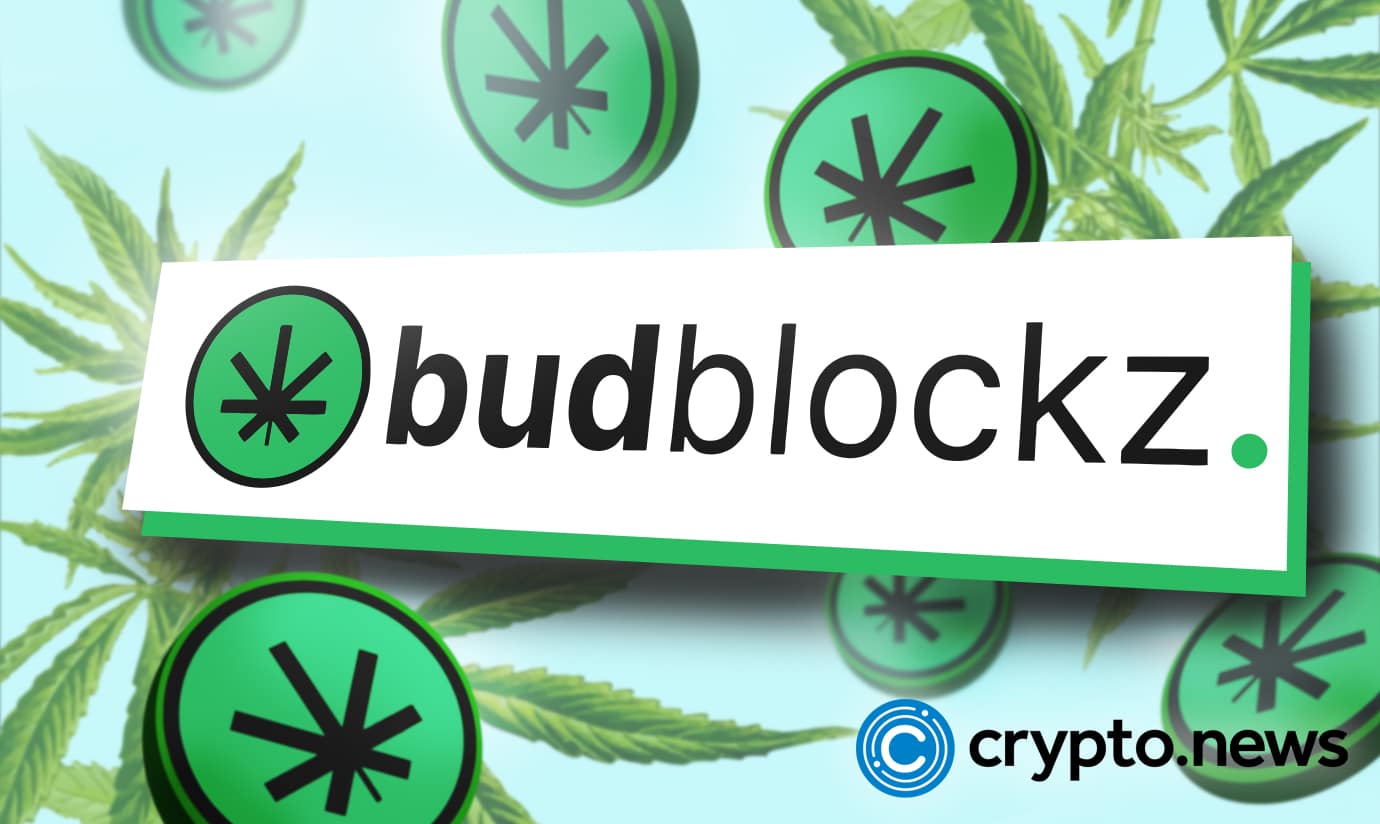 Cryptocurrencies and Non Fungible Tokens (NFTs) have become game changers in the financial industry. Their decentralized nature brings a fresh perspective to a sector known for its strong traditional and rigid nature. With cryptocurrencies such as BudBlockz, investors now have a chance to make up to 1000x returns on their investment.
Since BudBlockz is a revolutionary cryptocurrency project with numerous benefits, it is expected to become a top 100 cryptocurrency on CoinMarketCap by 2024.
What Is BudBlockz?
BudBlockz is an Ethereum-based cryptocurrency project with a focus on the cannabis industry. The project aims at establishing an open and fairly traded environment for all cannabis enthusiasts to access the global market in a decentralized and private manner.
BudBlockz will use the $BLUNT token to bring together different stakeholders in the cannabis sector. Cannabis users, farms, cafes, dispensaries, and CBD manufacturers will all have a chance to interact with each other in a secure and private environment.
$BLUNT is also the governing token of the BudBlockz ecosystem. The token will be crucial in enhancing fairness and transparency in all transactions in the BudBlockz ecosystem.
Why BudBlockz will reach the top 100 crypto on CoinMarketCap
One of the main reasons BudBlockz is expected to rise quickly to the top is that it is focused on a rapidly expanding sector.
The cannabis sector is experiencing exponential growth as more people embrace the recreational and medicinal benefits of using cannabis. Governments are also embracing cannabis and passing laws to legalize the use of the plant and its products in more states within the USA.
BudBlockz also brings a lot of value to those who invest in the project. For instance, the project is working on establishing an eCommerce store for cannabis and cannabis products. Cannabis lovers from all cannabis-centric jurisdictions can access and purchase their favorite products on a private and decentralized platform.
The project is also working on establishing cannabis farms in different countries and states, such as Belgium, California, Spain, Portugal, Amsterdam, and Portugal. Investors in the BudBlockz ecosystem will be able to own part of these farms by purchasing Ganja Guruz NFTs. As such, investors will have a chance to participate in the growth of the cannabis sector, without directly becoming associated with decriminalized products.
Ganja Guruz NFTS will be available on the BudBlockz Website from the 18th of November, 2022
As a Ganja Guruz owner, you will also have the right to access members-only sections of the BudBlockz website. For instance, you can access the gaming arcade where you can participate in play-to-earn games inspired by video games from the 1990s.
Owning Ganja Guruz will also allow investors access to amazing discounts on products on the BudBlockz marketplace and membership in all BudBlockz dispensaries.
Better still, those who own Ganja Guruz NFTs will have the right to create cannabis-themed NFTs that they can sell on third-party marketplaces and make some additional income.
Another reason why BudBlockz is expected to become a top cryptocurrency is the early success it has witnessed. With an outsold private sale, the project launched a presale earlier than scheduled to cater to demand. The presale has gone according to plan, with investors purchasing millions of $BLUNT tokens.
Early success is an indication of the trust that investors have in a project. It shows that investors have carefully analyzed the project and consider it a worthy and profitable investment. So far, they have not been disappointed, as those who purchased $BLUNT tokens in the private sale have already witnessed massive gains from their investment.
Learn more about BudBlockz (BLUNT) at the links below:
Official Website: https://budblockz.io/
Presale Registration: https://app.budblockz.io/sign-up
BudBlockz Community Links: https://linktr.ee/budblockz
Disclosure: This content is provided by a third party. crypto.news does not endorse any product mentioned on this page. Users must do their own research before taking any actions related to the company.