BulleX Earnings Top $800,000 in Just 2 Months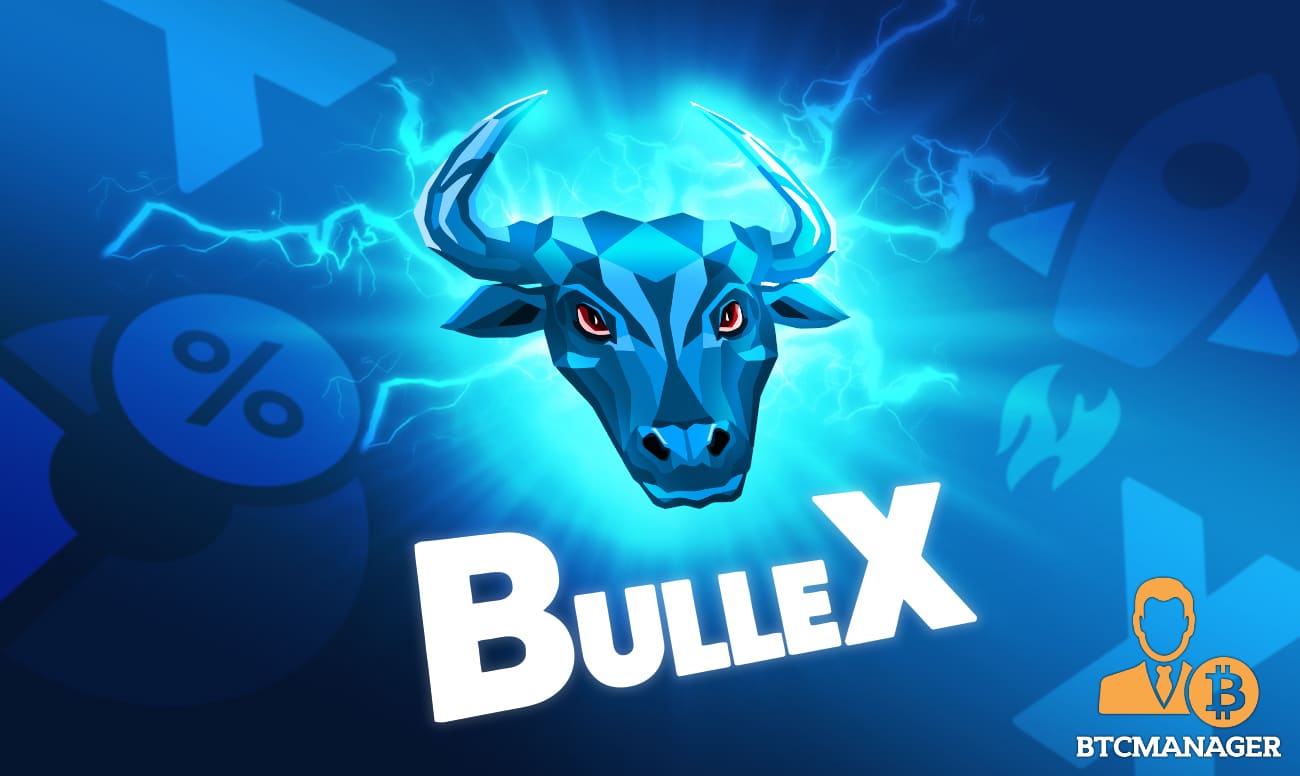 The crypto industry is constantly innovating and creating new ways for users to earn income, especially passively. Innovations like staking and blockchain-based loans mean that people can earn more money than ever with relative ease. One of the latest of these such methods comes from BulleX, a deflationary token that has announced, as of September 8, 2021, that over $800,000 in earnings have been paid out after just two months of the platform's launch. 
How BulleX Works 
BulleX works in a very unique way as it is completely passive in the way it operates. Once a user buys and holds over 20,000 BLX, they will be paid out in BNB tokens as often as every hour. These BNB tokens, in turn, can be converted into USDT tokens. 
All these rewards can be seen via the helpful and user-friendly dashboard, and once a user launches their BulleX Rewards app, they can see their current balance of $BLX. To make sure that users will always receive their BNB, the BulleX 'Rewards Pool' holds tokens in advance so that even in the event of low trading volume, operations will continue as usual. 
How DEXs are Taking Over 
Centralized exchanges have been at the centre of the crypto industry for years but decentralized exchanges are on the rise in popularity, offering both the benefits of centralized exchanges but with vastly more freedom for consumers. 
BullExchange follows this change in needs, providing what the market asks for by offering users the ability to create wallets to store, buy, and sell tokens. They can also use the wallet to store non-fungible tokens (NFTs) that have been immensely popular within and outside the industry.
On the BullExchange dashboard, users can view a helpful graph that shows how their investments have been performing as well as a general overview of market performance. Those who have membership of BulleXTools, they receive access to bonus assets such as those that have performed the best in a 10, 30 or 60 minute period. 
Moving forward, BullExchange is planning to create a platform through which smart contracts can be deployed, launched and pre-sales can be held, including industry-leading KYC procedures for the utmost stringency in compliance. When tokens are launched on this platform, a fee will be charged and the proceeds airdropped to existing $BLX holders based on the number of tokens they already hold and is a percentage of the token itself. 
This means that the existing $BLX will get first dibs on any tokens launched in the ecosystem and will also be able to participate in the official pre-sale on BulleX's launchpad. BulleX is proving to be highly innovative by offering traditional DeFi products such as the ability to stake for rewards and receive higher Annual Percentage Yields along with its NFT marketplace. 
A New Way to View Ads
Finally, BulleX's rewards contract will be funded partially from the ad campaigns that BullTools will run, with a portion of revenue going to the rewards contract. Other sources of funding will include products launched on the LaunchPad and the development of dApps on the platform. 
With all these products and services on hand, it is no surprise that the payouts for token holders have grown so fast. Moving forward, we can expect even more impressive figures from BulleX.
To start your passive income journey today, visit the website at https://bullextoken.com/