Bullish Dominance Emerging With Market Gearing Up for Move Above $400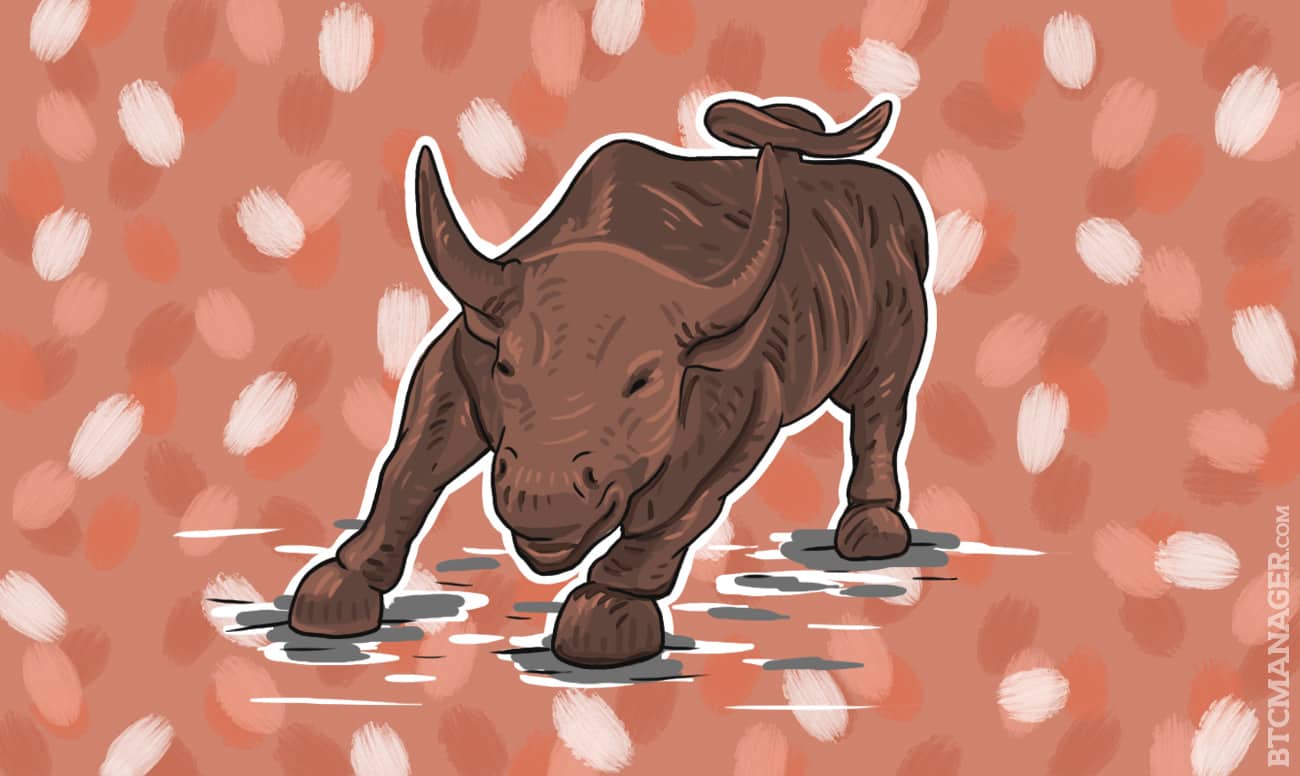 BTC-USD is testing psychological resistance at $390.00 at the time of writing after building on gains made in the past few days. The price is currently up 1.76% on Friday's close on the BitStamp exchange. The market looks to be gearing up for a move above $400 which has been both a critical support and resistance level over the past few months. If the price is higher than $409.32 by the end of Sunday then this will foretell further appreciation in BTC-USD in the weeks ahead.
The short-term outlook for the price of Bitcoin is shown below with the hourly price action on the BitStamp exchange. The price action is above the Ichimoku cloud so this suggests a bullish outlook. Immediate resistance is indicated on the chart at $396.72 and will be followed by an attempt above $400. The bullish outlook is only invalidated if there is an hourly close below the conversion line which is currently offering support at $388.32 or if there is a break of the fractal support at $386.62. A close below either of these levels will see a test of support indicated on the chart at $383.09 and the recent low at $373.54.
The chart below shows the long-term outlook for BTC-USD illustrating the daily price action. New lows below $352.00 have not been realized and a shift in momentum in favour of buyers occurred yesterday; the price closed above the conversion line indicating a high probability of further upward moves. Furthermore, the lagging line is moving from below to above the previous price action, providing another weak bullish signal. More confirmation will be given when the price action closes above the base line currently at $393.35.
The price action is still below the Ichimoku cloud, so we could see a reversal in the upward trend around the area of the Ichimoku cloud, which is providing resistance from approximately $400-$409. A sustained break above this level is needed to confirm a long-term bull market; this would open up targets of $460 and $500.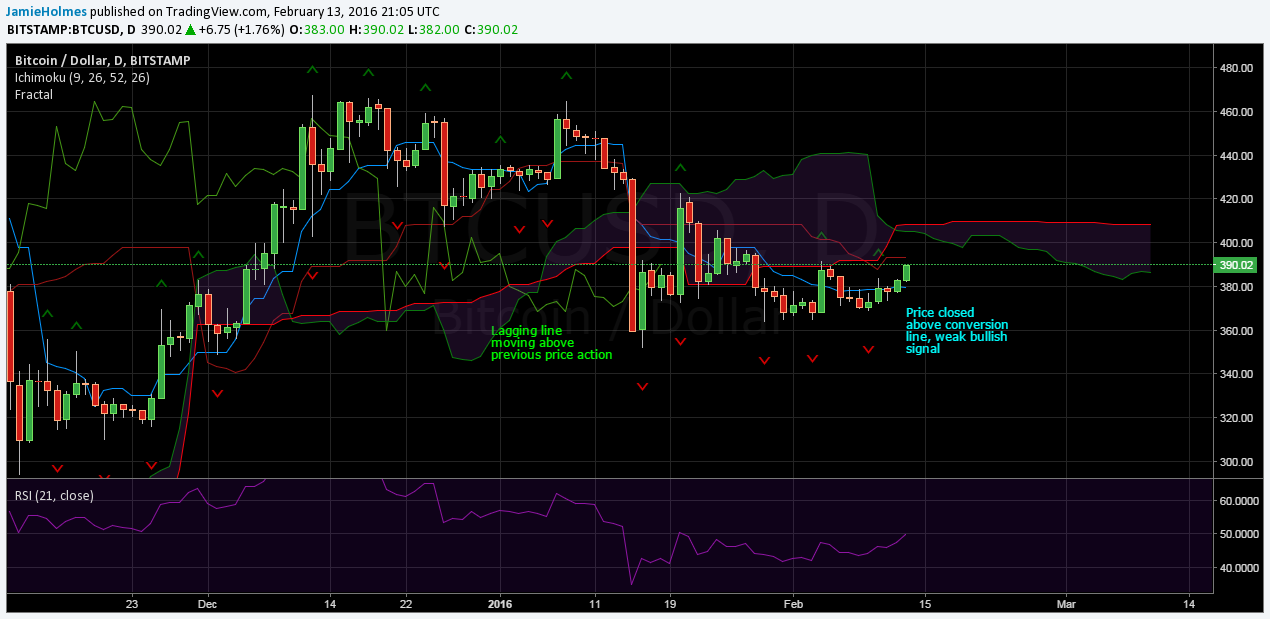 The most recent sell fractal looks to be broken today and will be confirmed if Saturday's closing price is above the fractal resistance at $383.85. This would indicate bullish momentum is dominating with immediate resistances at $391.88 and $403.00. The most recent buy fractal is providing support at $369.12 and sellers should look for a daily close below the conversion line to enter short positions. The conversion line is currently providing minor support at $379.57.