Very Bullish News Tell You to Long Bitcoin
Last week ended up bullish for the whole crypto market with Bitcoin defeating $40,000 to stably rise above $43,000, while Etheruem taking a large leap forward from $27,000 to $30,000. The bull run brought a gain of 140 million, increasing crypto market capitalization to $1.8 trillion. However, this is just an early stage of the bull. According to analysts, news and data presage that better days are around the corner.
The first green ETF from Brazil
A piece of news from Brazil that the first green Bitcoin ETF(BITH11) has been launched in the country, on which praise is heaped by traders around the world, is even seen as "real bullish" news.
The new fully bitcoin-based exchange-traded fund (ETF) looks to neutralize carbon emissions with a part of the management fee to buy carbon credits and offset the carbon produced by bitcoin mining.
BITH11 is believed to exert a positive effect on the entire crypto market by Rogerio Santana, director of the B3 (Brazil's main stock exchange):
"The new ETF offers investors exposure to variations in the world's main digital asset, with all its growth potential and value reserve, in a regulated, secure manner and under sustainability goals."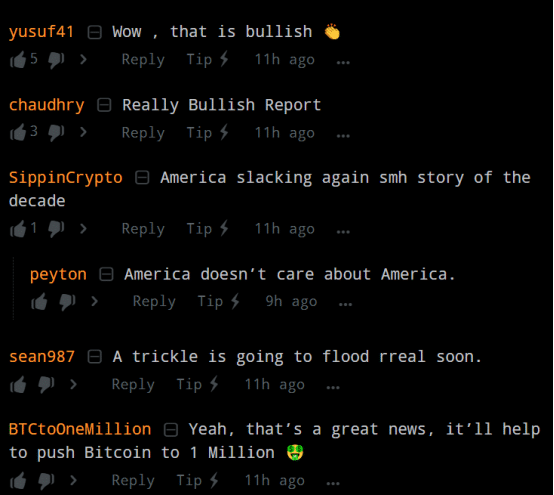 Coinbase supports buying bitcoin with Apple Pay
Trading platforms are always an important role to facilitate trading transactions.
Coinbase, one of the largest cryptocurrency exchanges, recently announced to allow its users to buy cryptocurrencies with Apple Pay and instantly cash out up to $100,000, making the transactions easier and faster.
"Today, we're introducing new and seamless ways to enable crypto buys with linked debit cards to Apple Pay and Google Pay, and instant cashouts up to $100,000 per transaction available 24/7," said a Coinbase blog post on Thursday.
Supply-Demand Imbalance
The nonstop Bitcoin accumulation this year, especially after the all-time high of $65,000 in April, has already resulted in a supply shock.
A notable on-chain analyst, Willy Woo tweeted:
"Just a matter of patience and time before $42k breaks. Strong HOLDers, the Rick Astleys of this world, have been taking this opportunity to scoop large amounts of coinage while we're under the resistance ceiling."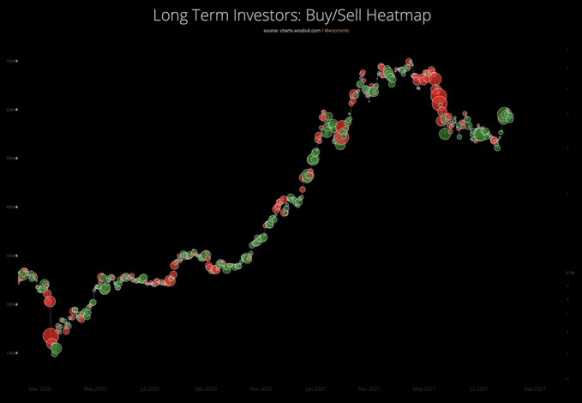 And he updated today that the exact value is $53,200 today according to the bitcoin supply shock.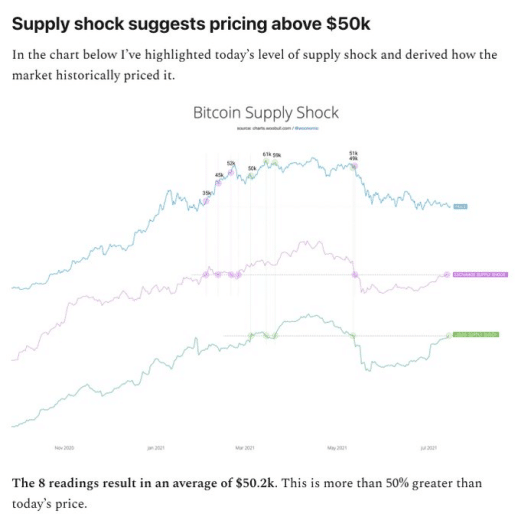 Now both news and data in the market are optimistic, suggesting a bullish August and even Q4. No matter if you are a long-term or short-term trader, longing Bitcoin is a wiser choice.
With cryptocurrency getting commonplace, more and more cryptocurrency trading platforms are emerging. If it is hard for you to pick a cryptocurrency trading platform out of thousands of ones, Bexplus may impress you with its features.
How To Invest In The Downside?
Futures trading is one of the most popular tools to grow your wealth. You can benefit from price swings to earn money by speculating the direction of crypto's price. Bexplus is a leading crypto derivatives platform accredited by MSB (Money Services Business). Bexplus offers 100x leverage in BTC, ETH, EOS, LTC, and XRP futures contracts. Headquartered in Hong Kong with a license from Money Services Business, Bexplus is trusted by over 100K traders around the world, including the USA, Japan, Korea, and Iran. No KYC, no deposit fee, traders can receive the most attentive services, including 24/7 customer support. 

– No KYC requirement, registration with Email verification
– Demo account with 10 BTC for traders to get familiar with leverage trading
– 100% bonus for every deposit 
– Intuitive and full-featured App on Apple App Store and Google Play
– Interest wallet with up to 21% annualized interest
– 24/7 customer support and analysts service
Join Bexplus and double the amount of your deposit.