$BUMP Token Pre-Sale; 3 Things you NEED to know About the Token Which Grants God-Mode for Crypto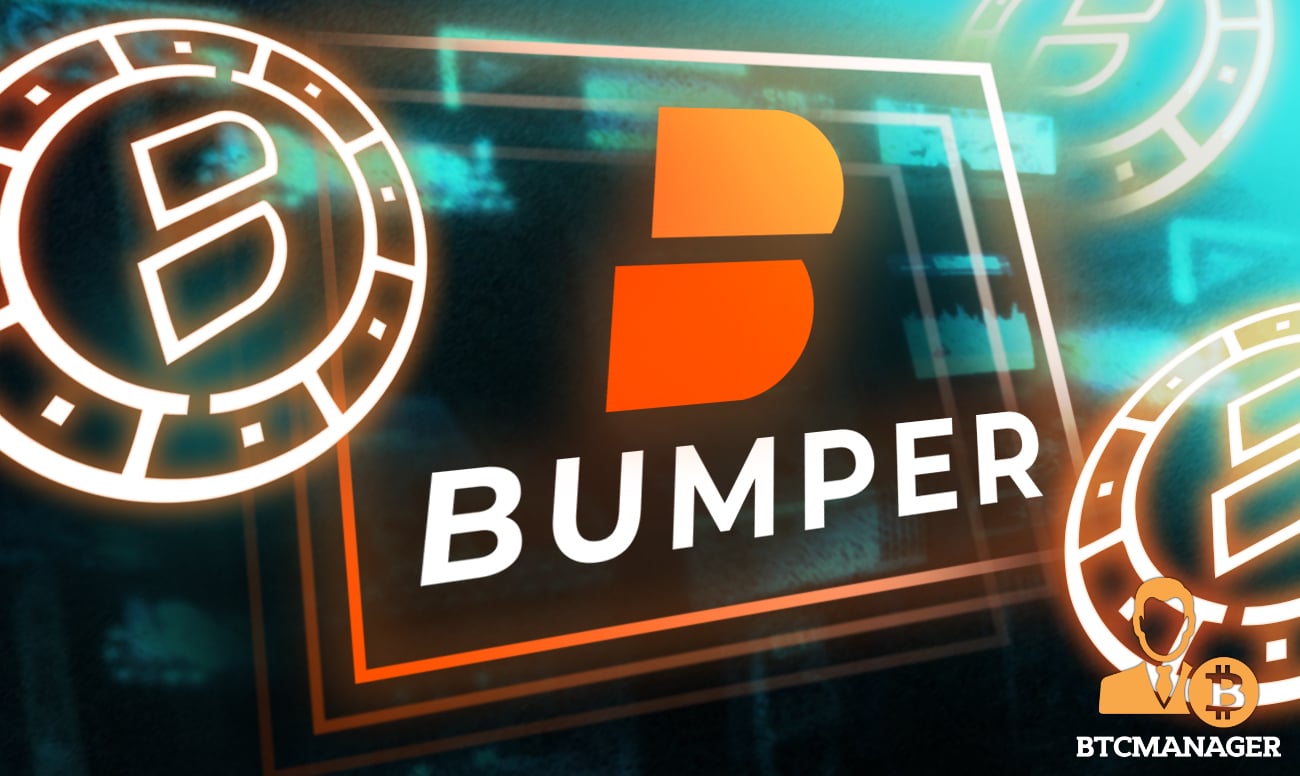 While a certain level of volatility in emerging markets is expected, and even healthy, hyper volatility can lead to the most experienced trader liquidating their position, and then regretting it later. Flash crashes, in particular, can lead to many pulling the trigger before regretting it days or even hours later. 
Enter Bumper, and its innovative protocol that protects against the volatility that plagues the cryptocurrency market. The price protection protocol is the first of its kind, and is poised to take the cryptocurrency world by storm. Through its near-zero slippage engine Bumper has found a way to protect the price of specified crypto assets, while enabling users to capture the upswing of these assets. 
In this way assets are both protected, and policyholders will not miss out on any surge in price. If a user wants to protect an asset, they simply have to choose the level of protection they want. Additionally, users who want to cash out are able to do that by cashing out their policy for a USDC amount.
Here's what you need to know about their token Pre-Sale:
1) Why should I hold BUMP? 
By participating in the Bumper Pre-Sale, you'll be able to buy the BUMP token well before the Public Sale and IDO. And if you want to protect your crypto in the future, you'll need to get your hands on some BUMP.
If you miss out on buying the token before the Public-Sale, not only will you lose the opportunities afforded to the earliest supporters, but you will also have to pay a premium further down the line once the Pre-Sale has closed. Existing Liquidity Providers will be able to Swap some of their UDSC deposit for tokens, as well as buy more.
The opportunity to get in on what will likely be one of the top DeFi protocols in the whole space is reason enough to participate in the Pre-Sale, however a number of benefits and key utilities are also offered to token holders, chief amongst these being the protection-taking aspect of the Bumper protocol; market participants who want to protect the price of their crypto assets will need to stake BUMP in order to purchase protection. 
Not only this, but in order to earn from the protocol as a liquidity provider you'll also need the $BUMP. The Bumper team has baked utility of the token right into the protocol to drive more value as the protocol expands. With a limited token supply, the time to act is now!
2) What other benefits does Bumper offer?
Apart from its price protection protocol, holding the token allows the holder to play a role in the future of Bumper as it moves toward a DAO, giving holders voting rights and a role in the Governance of the protocol.
Anyone who is interested in the benefits of owning BUMP can purchase it during the Pre-Sale and earn the title of being an early BUMP holder, adopter and supporter! By purchasing now the user will avoid paying a premium later on, and will make their ability to protect cheaper as they've paid less for the staked element early on. 
There is also a loyalty scheme that will be launching in the near future, and a newly opened exclusive community on Telegram that requires participants to hold a specific amount of BUMP, where participants will receive a number of highly sought-after benefits for joining.
3) It's going to be big!
The ground-breaking protocol will be highly sought-after, not only by individual traders looking to protect their assets, but by institutional funds. It has the potential to be applied to Lending Protection, as well as leverage within futures.
Nothing quite like Bumper has ever come to market, and with the shortcomings of centralized finance,  major asset management funds have started to take DeFi very seriously. Sleeping on $BUMP is like sleeping in someone else's Lambo – do not miss out!
How can I get involved?
Bumper opened a heavily oversubscribed private sale round in March 2021, closing $10m from VCs including Alphabit, Autonomy, Beachhead, and Chainlayer.  Bumper's upcoming Pre-Sale will take place on October 14th -21st  12pm UTC via the Bumper dApp. 
The Pre-Sale allows individuals to purchase BUMP at a price that is lower than the public sale price, which in turn makes it cheaper and more accessible to take protection out on assets. Essentially, participating in the Pre-Sale is one of the ways to maximise the benefits of early involvement, along with Bumper's liquidity provision program which is still active for another few weeks. 
Act fast – register for the Bumper presale now! You can sign up here: www.bumper.fi/pre-sale 
USDC can be swapped at the BUMP Pre-Sale price listed on the Bumper website.
Find out more about Bumper:
Twitter: https://twitter.com/bumperfinance 
Telegram group: https://t.me/bumperfinance