Buy Gift Cards with Bitcoin and 100+ Cryptos with Ease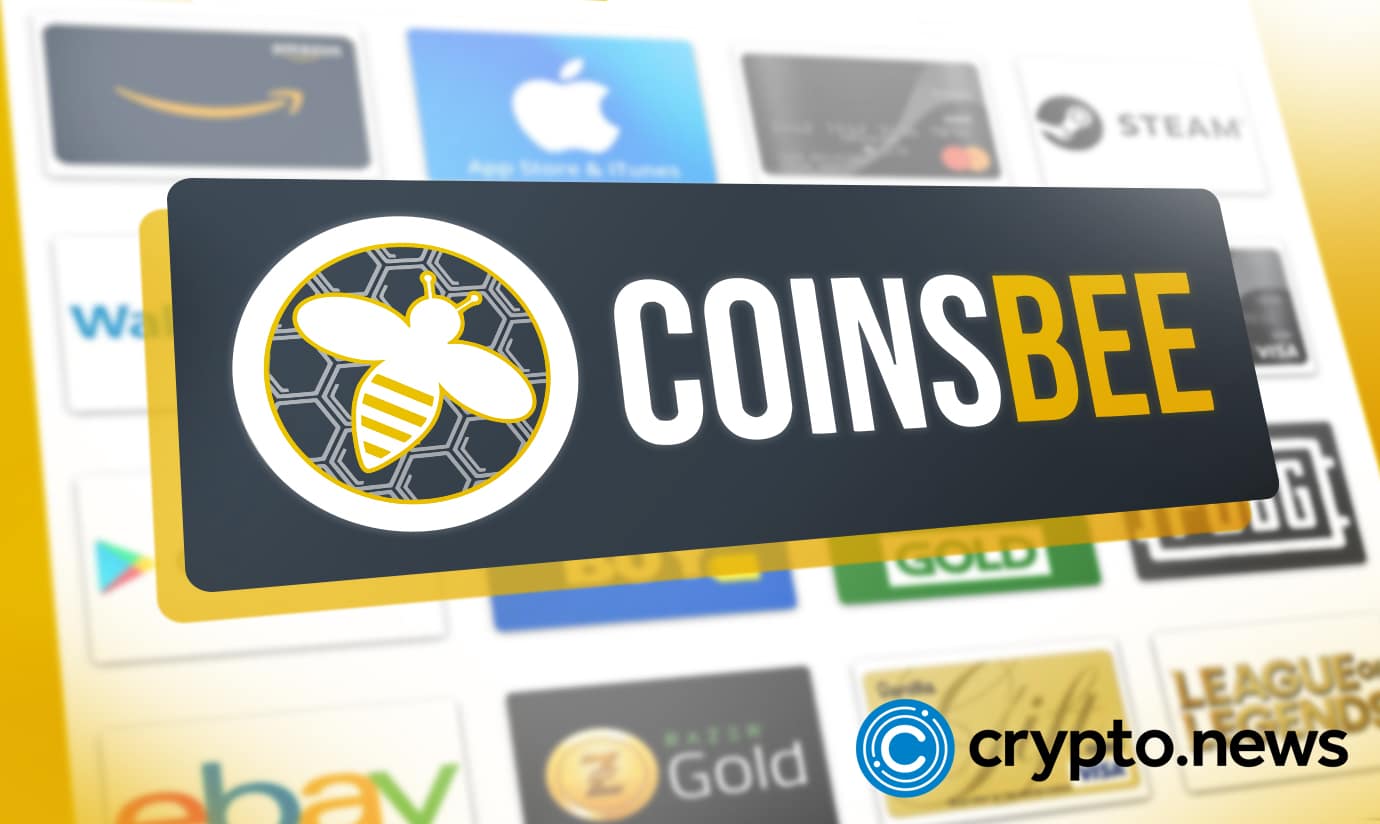 Coinsbee is making it easier for cryptocurrency holders to purchase gift cards, payment cards, and mobile top-ups of more than 2,500 brands across over 165 countries with bitcoin (BTC) and other cryptos. Coinsbee supports 100+ cryptocurrencies as well as traditional payment methods.
Buy Gift Cards with Crypto
While there are countless platforms that claim to enable users to purchase gift cards with bitcoin and other cryptocurrencies, only a handful of these websites consistently deliver on their promises and Coinsbee is one of the legit and most reliable companies that allow users to buy virtually all kinds of gift cards, mobile top-ups and more, with their cryptoassets.
Launched in 2019 in Stuttgart, Germany, Coinsbee is a multilingual platform that enables users from various jurisdictions around the world to buy a vast array of legitimate products and services online with blockchain-based digital currencies.
According to its website, Coinsbee offers consumers e-commerce gift cards that can be used to pay for numerous everyday products with bitcoin (BTC), ether (ETH), litecoin (LTC), and many other altcoins.
Specifically, Coinsbee supports more than 2,500 brands including Amazon, Apple's iTunes, Microsoft, Ideal Shopping, Bol.com, and more, across 165 countries. And on top of that, Coinsbee claims to offer its users easy, fast and secure payment with over 100 different cryptoassets, as well as traditional payment methods such as Visa, Mastercard, and others.
Unlimited Options
Coinsbee also allows users to purchase various vouchers for topping up game credits, buying games, and in-game credits, activating certain in-game skills, and more, with bitcoin and supported altcoins. In addition to the classics such as Steam and Playstation, Coinsbee also allows users to buy Valorant Points with bitcoin (BTC).
That's not all, Coinsbee also makes it possible for users to purchase vouchers for prepaid credit cards and other payment options such as ecoVoucher, Razer, PCS, Neosurf, Flexepin, and others, which can be used to pay for goods at various online stores and casinos worldwide.
Importantly, Coinsbee comes with a safe and user-friendly interface that makes it possible for everyone to purchase these gift cards with a few quick and easy steps:
Visit the Coinsbee website and select the brands you are interested in purchasing their gift cards or vouchers.
Choose your region and select the values for the cards and the crypto you wish to see the price in
Specify the email address you want the cards sent to
Agree to Coinsbee's terms and conditions of service and click 'buy now with cryptocurrencies'
In the invoice screen, select the crypto to pay with. Once done, you will see a QR code and a wallet address to send the crypto to.
The entire process can be completed within a minute and once the transaction is confirmed the gift card will arrive at the email address you added.
For orders worth up to EUR 1,000, new users are not required to sign up to create a Coinsbee account before making a purchase. However, for orders above EUR 1,000, a user will be required to sign up on the platform.