Bybit Cryptocurrency Exchange Opens Shop in Bitcoin-Friendly Brazil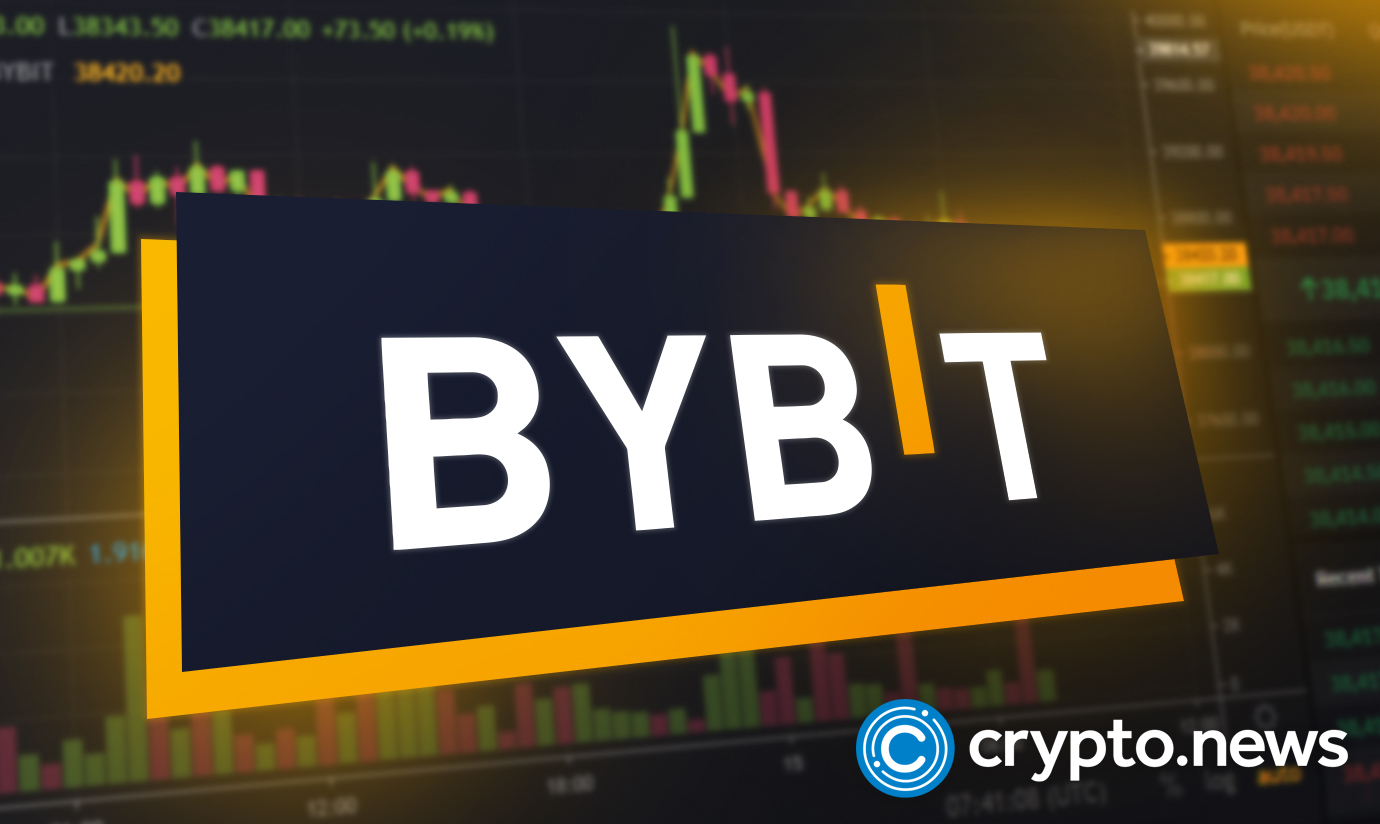 Bybit cryptocurrency has announced its expansion into crypto-friendly Brazil, and its dedicated team is now on the ground to offer residents secure crypto trading and earning services. Brazilians will now be able to enjoy Bybit's full suite of products and services rendered in their local language.
Bybit Now Live in Brazil
As Brazilian authorities begin to make efforts towards making the country a hotbed for bitcoin (BTC), altcoins, and the underlying distributed ledger technology (DLT), Bybit, the world's third most visited crypto exchange and Principal Team Partner of Formula One's Oracle Red Bull Racing team, has announced the expansion into, and launch of a dedicated team in Brazil, to offer digital assets trading and earning services.
Per a press release shared with crypto.news, Bybit has set up a one-stop-shop in Brazil, to ensure Brazilians have access to top-notch crypto-related services that appeal to newbies and experienced investors alike.
Established in 2018, Bybit claims to have more than six million users around the world and transacts over $10 billion in digital assets daily. A leader in Asia and Europe, Bybit is launching a dedicated team in Brazil to mark its expansion across Latin America.
With Bybit now live in Brazil, residents will now have access to its full suite of products rendered in their local dialect and inflected with local preferences, including spot trading, through which users can buy and sell crypto seamlessly; earning products including digital asset investments that generate yields with a static annual percentage yield (APY); and an NFT marketplace with one of the best collections available, all part of a reliable, stable and seamless user experience.
Notably, the team has revealed that the Bybit NFT marketplace will be the go-to primary marketplace for the Oracle Red Bull Racing NFT collection.
Bybit is also rolling out the Oracle Rd Bull Racing fan token. The team says the token will foster fan engagement by facilitating direct participation of token holders and allowing them to join the charge on and off the track.
The Bybit Brazil Promo
"Brazilians highly value their experience with the services they use. When it comes to investments, we know that we will only be successful by offering world-class liquidity and reliability that users expect of Bybit," said a representative of the new Bybit Brazil team.
To commemorate its expansion to Brazil, Bybit has launched two promotions. First, users can now buy bitcoin and other cryptos on Bybit with the Brazilian real conveniently and securely using PIX transfers and enjoy zero fees.
Second, from May 1 to May 14, 2022, Brazil-based users who open an account on Bybit, will receive a 50 percent deposit bonus on all deposits made during the campaign period, up to a maximum bonus of R$300. Find more details here.
As hackers and bad actors continue to target crypto market participants and exchanges, Bybit says it invests about 25 percent of its budget in security, to safeguard its top-tier infrastructure – this is almost twice the industry average.
"As crypto adoption goes mainstream, it is crucial for us to deliver next-level trading experiences to all crypto lovers. Bybit is excited to bring our services to Brazil, offering our users the reliability and seamless experience that we are known for," added the team.
Bybit says it's constantly tweaking its platform mechanisms to optimize its security and offer users the best trading experience. This hard work is yielding the desired result, as Bybit is one of the most reliable, stable, and user-friendly exchanges of the bull run, offering the best liquidity. Unique among major exchanges, Bybit experienced a 99.99 percent uptime throughout the year.