Crypto Exchange Bybit Forays Into Esports by Sponsoring Legendary Team NAVI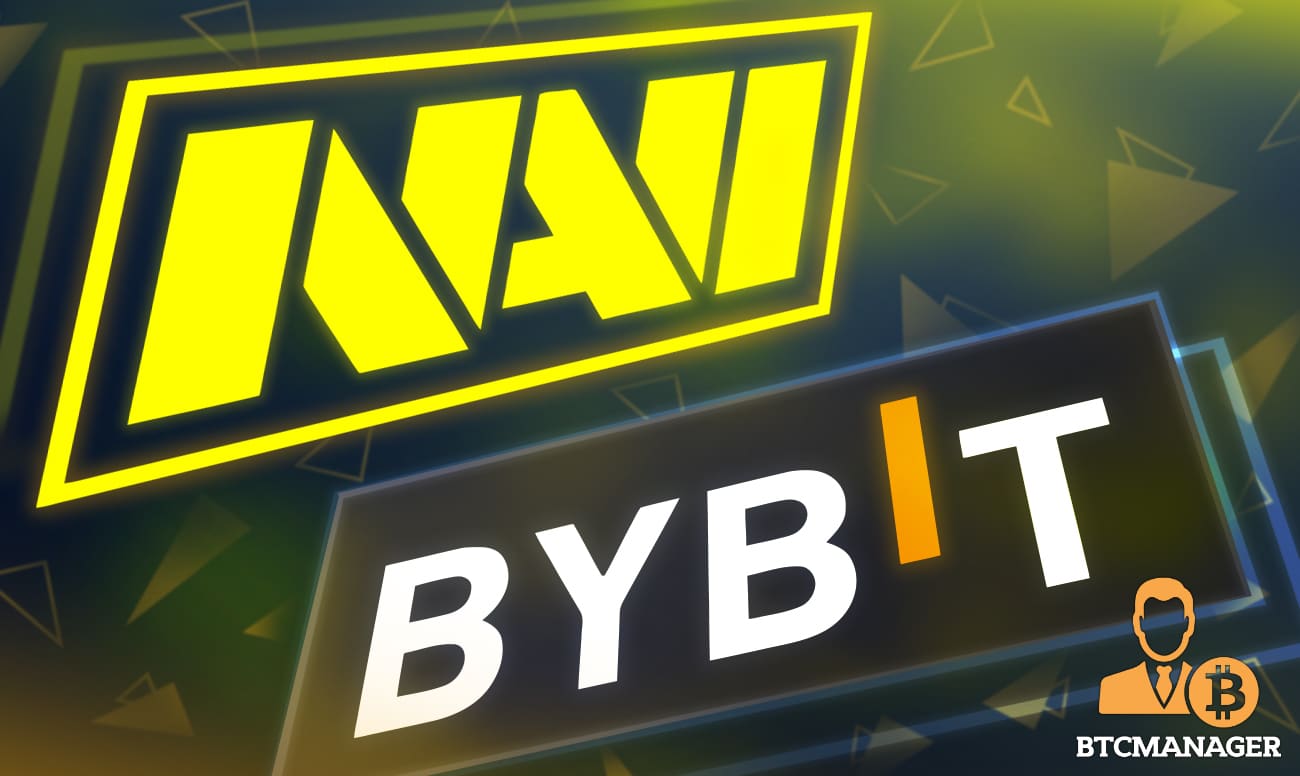 Bybit, the three-year-old cryptocurrency exchange with more than two million users, and NAVI "Natus Vincere" are joining hands to develop the eSport industry values, a press release on August 18 reveals.
Bybit and NAVI Partner to Develop eSport
The deal, which runs for three years, will place the Bybit logo on NAVI jerseys. 
Additionally, the Bybit brand will appear in all of NAVI's socially responsible activities as we advance. 
It is the first time the cryptocurrency exchange is dipping its toes in eSport, a step in the right direction–recognizing the power of gaming. 
In 2021 alone, NAVI provided over 86.1 million hours of eSport entertainment to its global audience from a fan base of over 18.6 million. It has also won 247 rewards since launching in 2009.
Alexander Pavlenko, the CMO of NAVI, said they would endeavor to show the eSport team the value of cryptocurrency and are glad to be part of Bybit's global strategy.
On the other hand, Ben Zhou, the CEO of Bybit, said they would strive to unleash the "natural synergy between the crypto community and the athletes and creators in esports."
"We are delighted to connect with one of the most iconic names in esports that provided 86.1 million hours of thrilling entertainment to audiences worldwide in 2020. As one of the fastest-growing start-ups built for crypto lovers, we are excited to sign on with NAVI and are looking forward to unleashing the natural synergy between the crypto community and the athletes and creators in esports."
Crypto and Gaming a Perfect Fit
In the years to come, the crypto and gaming marriage is expected to blossom, growing to be a multi-billion industry. 
With both existing in the digital realm and crypto soaring due to its borderless nature, the former fits snugly into blockchain gaming, especially in payment. 
Accordingly, it explains why most crypto and blockchain enthusiasts can also double as avid gamers.
Already, Bybit hosts the World Series of Trading (WSOT), a trading competition with a prize pool of $7.5 million. 
Highly anticipated, the competition put all participants on level ground, ranking skills based on their profit versus loss percentage, not the depth of their pockets. The aim is to foster the spirit of competition, fair play, and comradeship among crypto fans. 
Following this partnership, Bybit has revealed that some NAVI players will participate in this year's WSOT.