CafeSwap — a Cross-Chain Yield Farming Protocol and DEX — Launches on the Interoperable Polygon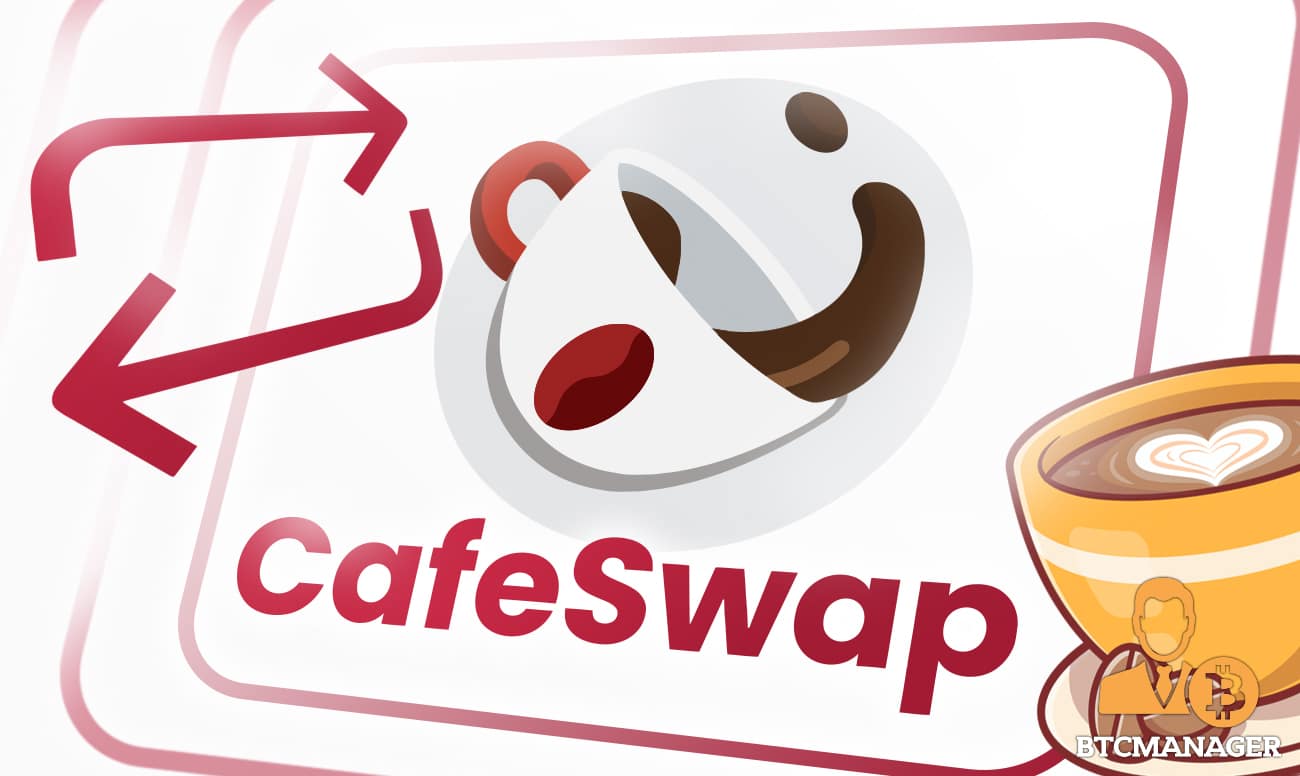 Exciting statistics reveal that DeFi protocols currently manage over $174 billion of diverse assets across different blockchains. 
Ethereum has the lion's share with over $83 billion because of its first-mover advantage. However, next on the block are the Binance Smart Chain (BSC) with $24 billion and Polygon with more than $4 billion.
BSC and Polygon blockchains are relatively new platforms differentiated from the pioneer ledger in several aspects. Understandably, for what they bring to the table, CafeSwap is now active on the BSC and Polygon.
A Brief Introduction to CafeSwap
The integration in Polygon ended on September 22, with official token swapping starting on September 25. 
The launch of CafeSwap is a milestone for the DEX, yield farming, and NFT staking protocol proposing to release unique solutions focused on the client and improving the scene.
For starters, CafeSwap first launched on the BSC, bringing new flavors to the Ethereum competitor's burgeoning DeFi scene. The protocol grew its roots, gaining traction with higher adoption as reflected by their TVL. As of September 26, CafeSwap TVL stood at over $6.8 million.
Keen on promoting financial inclusion, CafeSwap adopts the AMM model while also offering yield farming. 
The CafeSwap Ecosystem Tokens: BREW and MOCHA
Central to CafeSwap is their BREW governance token. 
Holders can vote for changes that affect things like block emissions or fee sharing, amongst other things. 
In all, BREW token holders determine how the protocol is run and developed. At the same time, CafeSwap has the MOCHA token with a total supply of 500k. 
Not to conform, the protocol's token, MOCHA, has NFT elements and is scarce to enable Dual Farming and NFT Dual Reward Booster Staking. Additionally, MOCHA is deflationary–one percent of its total supply will be destroyed in NFT staking. 
Participants of CafeSwap dual staking earn MOCHA, during which five percent of harvested tokens will be burned. 
CafeSwap also states that holders of the rare token will receive VIP privileges whenever they want to invest in projects launching on their pad.
Presently, MOCHA trades at $9.22 while BREW changes hands at $0.49. 
BREW has a market cap of 3.6 million from a circulating supply of over 6.7 million BREW, out of which 616,849 have been burnt.
CafeSwap Extension to Polygon
The extension to Polygon isn't limiting due to the interoperability of the base layer—the BSC. CafeSwap has stated that the pBREW governance will power its DEX in Polygon. 
At the same time, MOCHA and BREW tokens from BSC would be shifted to Polygon through the AnySwap Bridge without any fee, further allowing holders to cross-chain-farm. On BSC, farming would soon be possible using the pBREW token native to Polygon. 
CafeSwap option for Polygon, the protocol states, is due to the state of the network. Polygon manages to be interoperable with several chains, including the most active and dApp dense of them all, Ethereum. 
However, Polygon has the edge in transaction processing speed and scaling. 
Accordingly, the smart contracting network boasts of lower transaction fees, remains decentralized, and is one of the fastest-growing ecosystems boasting over 60 million unique addresses, more than 500 hosted dApps, and over 600 million processed transactions. 
For this exact reason, more projects desirous of anchoring on the BSC or Ethereum are tapping in Polygon, enjoying the benefits of interoperability. 
CafeSwap Products on Polygon
Since the team expects continuity, CafeSwap will continue dispensing similar products on the Polygon. 
Some of them include the CafeSwap Portfolio product activating on September 26. This product allows users to keep track of their liquidity positions and farm income in one place, and CafeSwap Migrate for moving LP tokens from Polygon-based DEXes like AnySwap, SushiSwap, and others to the protocol. 
At the same time, CafeSwap Trade Mining is a new program set for activation in Polygon expressly meant to incentivize token swapping in the blockchain. 
Towards that end, CafeSwap plans to distribute up to 50 million pBREW to trade miners for those swapping tokens on the CafeSwap DEX. 
At the same time, the protocol plans to host CafeSwap Trading Competition from September 27, 1300 HRS UTC, where traders compete on trading volumes on the pBREW-USDC, BREW-USDC, MOCHA-USDC, MATIC-USDC, and ETH-USDC pairs for a chance to win Apple products and pBREW prizes. 
Join the CafeSwap Telegram group here.