Cake DeFi Marks Third Anniversary with Reflections on Its Huge Milestones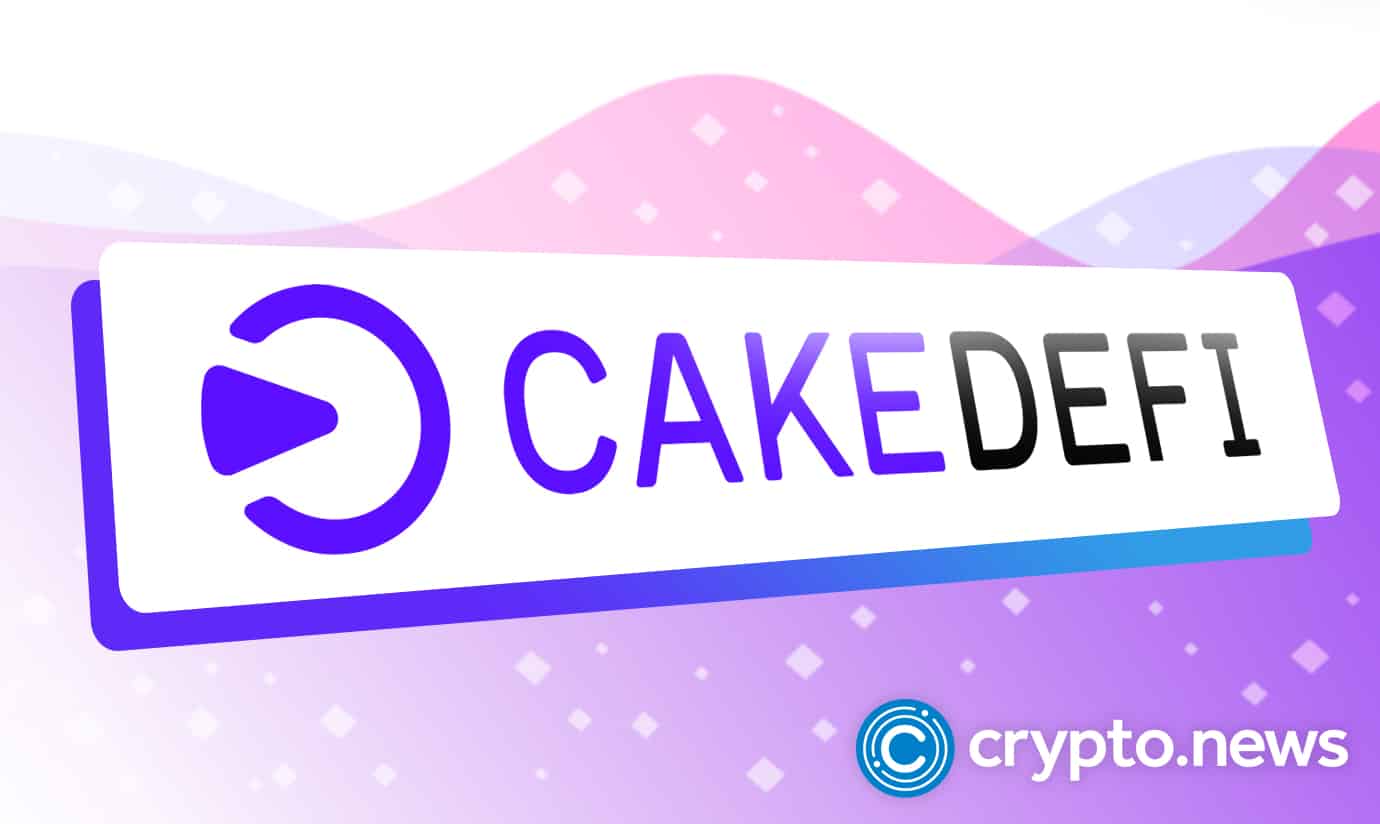 Cake DeFi has paid out more than $317 million to its customers since its launch in 2019. The platform has committed $1 million to Environmental, Social, and Governance (ESG) initiatives and plans to become a publicly-listed company in the near future.
Cake DeFi Commmorates Third Anniversary in Grand Style 
Cake DeFi, a Singapore-based decentralized finance (DeFi) ecosystem that claims to be focused on providing access to DeFi products that allow users to generate decent returns on their crypto holdings, has revealed details of its impressive milestones over the years, as it celebrates its third year anniversary.
Per a press release shared with crypto.news, June 7, 2022, marks the third anniversary of the fully transparent and highly innovative DeFi protocol. Cake DeFi says it has successfully paid out $317 million in rewards to members of its community as of Q1 2022 while continuing to see significant business growth of an average of almost 90 percent quarter-on-quarter since 2019.
With over $1 billion in total value locked (TVL) and nearly one million registered users, Cake DeFi says its mission remains to foster financial inclusion by enabling both experts and newbies alike to responsibly invest their cryptoassets to generate passive income in a safe and secure way.
Dr. Julian Hosp, CEO, and Co-Founder of Cake DeFi said:
"Our third anniversary is an important milestone for us. Despite the recent downturn in crypto prices, we have continued to experience tremendous growth in the past three years. We are now one of the fastest-growing decentralized finance platforms in Asia. This is only made possible by relentlessly creating value for our customers – we paid out a staggering $317 million in rewards in just three years."
Hosp says the Cake DeFi project has been able to stand the test of time by offering users a safe and secure gateway to the DeFi space, adding that the next stage of Cake DeFi's growth will "come from building access to DeFi and Web3 not just for consumers, but for businesses as well. It is our ambition to list Cake DeFi on a public stock exchange in the near future. We were offered a SPAC merger at $1.5 billion but we had turned it down earlier in the year."
Cake DeFi Committed to Sustainable Practices
Cake DeFi says it remains committed to operating in accordance with the statutes of the Monetary Authority of Singapore (MAS), to ultimately contribute to developing the country's fledgling crypto and DeFi ecosystem, unlock new economic value, enhance financial inclusion, and enable more seamless and efficient financial services.
In line with the foregoing, Cake DeFi says it has launched a $100 million venture capital arm to help Web3, esports, gaming, and fintech startups to accelerate their growth. Cake DeFi says it's also a member of the Singapore FinTech Association's Web3 subcommittee and an industry member of ACCESS' Virtual Asset Payments Group.
What's more, the team has also revealed that it has committed another $1 million to Environmental, Social and Governance (ESG) initiatives, to support the development of a sustainable DeFi ecosystem, as well as local CSR projects.
In the same vein, Cake DeFi says it plans to partner with SportCares in the coming months to enable vulnerable individuals to experience and reap the benefits of sports by instilling confidence and elevating their outlook on life.
In another significant milestone, the team has announced that Cake DeFi has secured a license in Lithuania, which now authorizes it to offer digital currency services in the country. The team says the milestone will facilitate Cake DeFi's crypto authorization in other EEA member nations and Europe as a whole.