CALO METAVERSE LAUNCHED THE GLOBAL AMBASSADOR CONTEST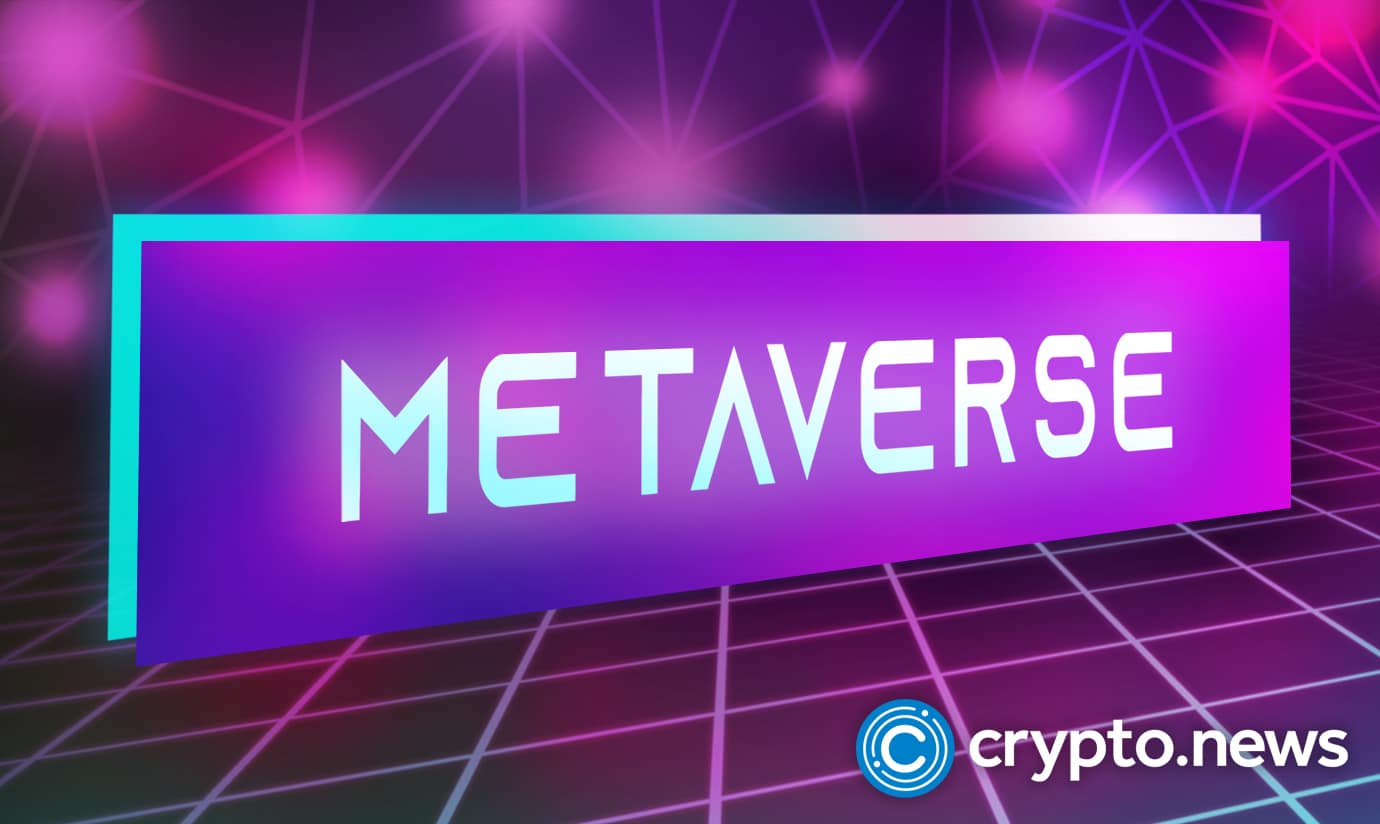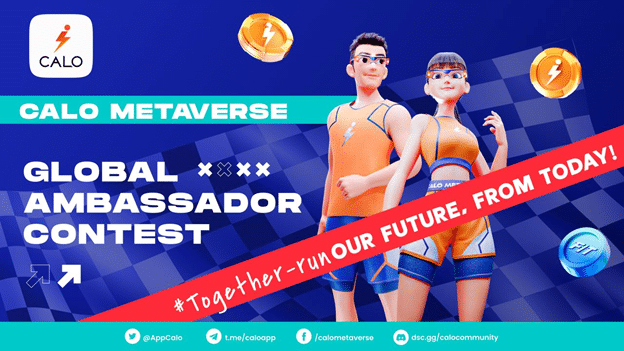 From August 12, 2022, Calo Metaverse officially launched the Global Ambassador Contest: WHO IS THE NEXT CALO GEN to find companions to help bring Calo Metaverse closer to the community. This is the largest ever global Ambassador contest of the Calo Metaverse application – an application that helps users build fitness habits that combine blockchain and Game-Fi, Social-Fi elements.
Apply now: https://bit.ly/CaloAmbassadorApplication2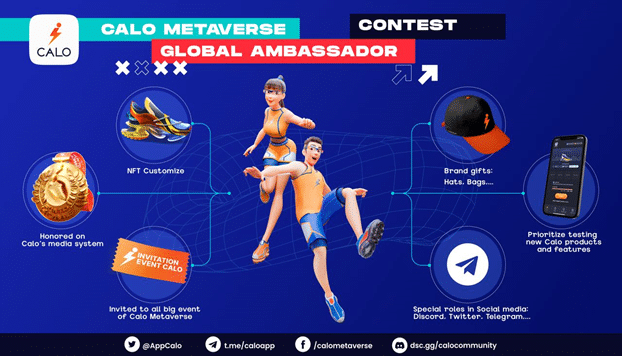 What do you get when joining Calo Metaverse?
Get 1 custom NFT Sneaker
Owning the brand's Kit including hats, shirts, bags, …
Special roles on Calo Metaverse's social networking platforms such as Discord, Twitter…
Be a guest at major events of Calo Metaverse
Honored on the mainstream media platforms of Calo Metaverse
Priority to experience the latest products and features of Calo Run App
Income based on work performance and influence on the community (assessed by reflink)
Timeline:
Round 1: Applications (August 12, 2022 – August 19, 2022)
Applications that match the criteria will be contacted by Calo in the next round.
Round 2: Challenge (August 23, 2022 – September 23, 2022) Candidates use resources provided by Calo Metaverse and conduct a personal communication campaign to attract the community to the project.
Results will be evaluated based on the number of new users accessing the Calo Run App through the Ref-Link provided to each contestant. After 4 weeks, Calo will announce the list of candidates for making a contract.
Round 3: Making a contract and Final result announcement
Calo will negotiate one more unique benefit with each contestant based on the results of the Challenge and the Profile received.
When accompanying Calo, you will be able to work in a dynamic and innovative technology environment with talented people from many countries such as Vietnam, Philippines, France, Russia, Turkey… Don't wait and start your new journey now with the Calo Metaverse Global Ambassador Contest!
Learn about the project at: https://calo.run