Canada: Bitcoin Businesses Are Now Fully-Regulated, Listed as "Money Service" Entities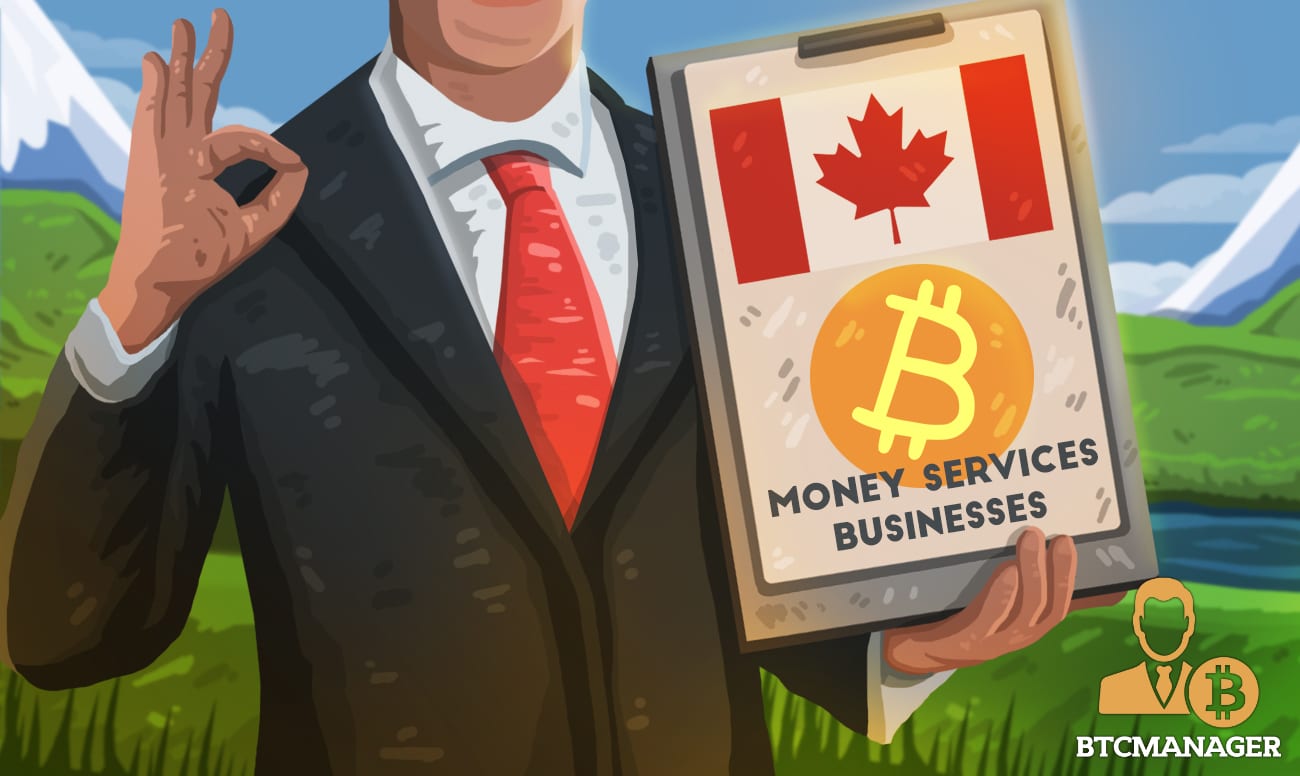 Canada's Bitcoin- and crypto-focused company owners can now rejoice. The country has regulated all digital asset businesses as of June 1, 2020, after a five-year-long negotiation with local Bitcoin players. 
Good for Bitcoin Ecosystem
As per an amendment made to its financial framework, all Bitcoin businesses in Canada are now classified as "Money Service" operations (MSB), effectively putting them in the bracket of basic banking and financial service firms. All local and international companies – those servicing Canadians regardless of domicile – will be treated under the new regulation. 
https://twitter.com/francispouliot_/status/1267130517549391873
Transactions exceeding CA$10,000, or $7,300 at current exchange rates, have to be legally reported to relevant agencies. Firms and individuals, post the dictum, will now register with the country's FINTRAC agency, and follow regulations dutifully. In addition, such entities will necessarily "have record-keeping, identification, and reporting obligations." 
As per statements in the amendment, all MSBs include businesses dealing in "virtual currency," defined as those that offer virtual currency exchange and value "transfer services" to Canadian clients. 
"As required of all MSBs, persons, and entities dealing in virtual currencies would need to fulfill all obligations, including implementing a full compliance program and registering," said the amendment.
Francis Pouliot, a crypto proponent famous on Twitter and founder of Canada's Bull Bitcoin firm, heralded the announcement:
"All things considered, I think this has been a huge success. It's not perfect but it could have been far worse. Our stance never changed: Bitcoin is money, it should be regulated like other money, no more no less. That's what we got." 
He added local players took negotiated and interacted with relevant authorities for over five years to go over which activities where to be, specifically, covered the extend of technicalities of the new regulation.
Canada's Crypto Push
Interestingly, the Canadian Parliament first proposed to include Bitcoin businesses within the country's Money Laundering) and Terrorist Financing Act in 2014. 
Meanwhile, Pouliot stated the regulations affect Bitcoin operations dealing with cash, such as Bitcoin ATMs, instead of crypto-to-crypto businesses like Binance.  All local businesses, he notes, already follow strict KYC and AML regulations to prevent fraud or because banking services required them to.