Canada: Digital Asset Firm Files Prospectus for Bitcoin (BTC) Fund IPO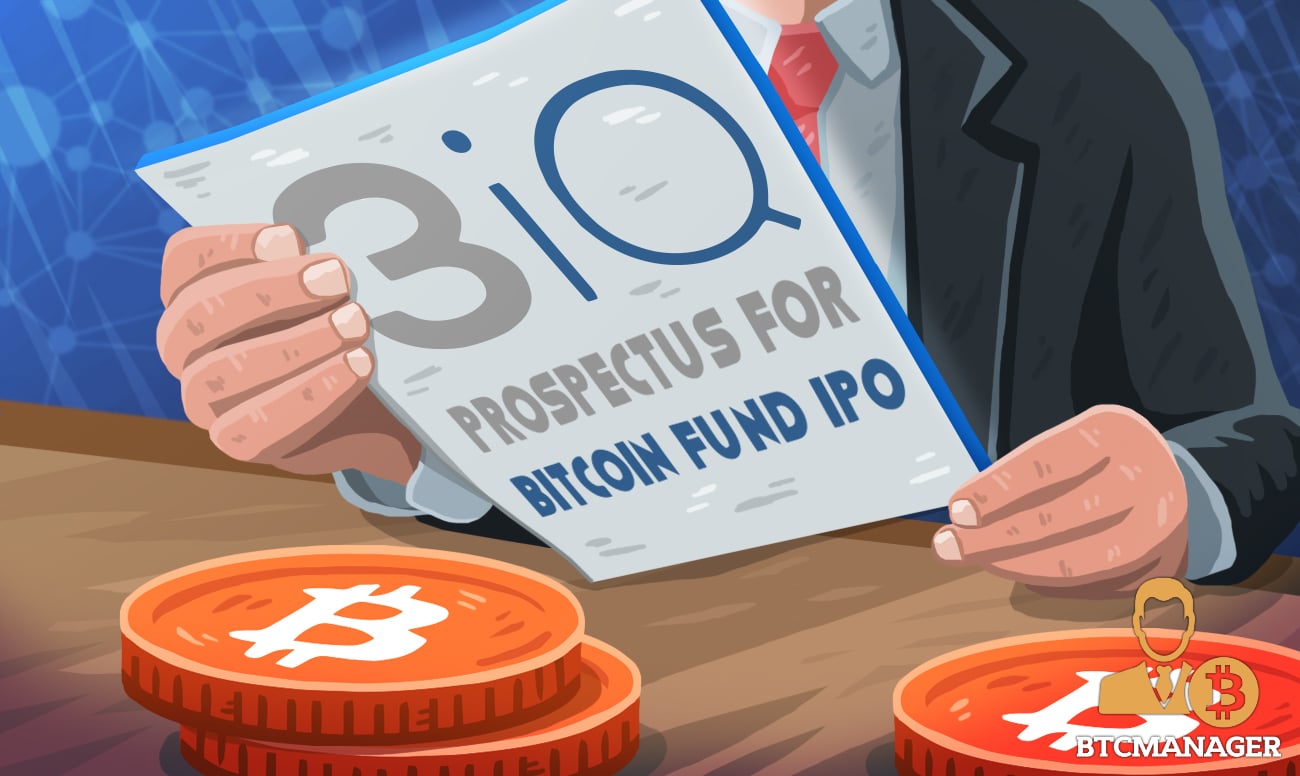 In a press release issued on November 28, 2019, Canadian fund management firm 3iQ announced that it had filed and been receipted on its preliminary prospectus for The Bitcoin Fund.
Bitcoin Fund IPO on the Cusp
The governmental and regulatory acceptance of digital currencies seems to be witnessing a steady surge as 3iQ Corp. – a Canada-based fund management company founded in 2012 with a focus on digital assets, disruptive technologies, and blockchain space – recently announced that it had filed for The Bitcoin Fund.
According to the official press release, 3iQ's initial public offering (IPO) comprised of Class A units and Class F units (the "Units") at a price of $10.00 each. For the uninitiated, at present, 3iQ manages two private digital asset funds which can be held by accredited Canadian investors.
Reportedly, the Bitcoin Fund is a closed-end investment fund established as a trust under the laws of the Province of Ontario. Also, the press release states that the IPO shares will be "an eligible qualified investment for registered investment accounts."
Per the press release, the freshly approved Bitcoin Fund has multiple objectives.
First, the fund aims to provide investors with exposure to digital currencies like Bitcoin (BTC) and the daily price movement of the U.S. dollar with respect to the premier cryptocurrency. The fund will also provide shareholders with the opportunity for long-term capital appreciation by holding digital assets which have shown exponential returns over the years.
Notably, 3iQ Corp. will function as the investment manager and portfolio manager of the fund while the IPO will be led by Canaccord Genuity Corp.
Canada and Crypto
While the U.S. financial watchdogs continue to scrutinize crypto ventures in the country, their Canadian counterparts have shown a relatively stance toward digital currencies.
As reported by BTCManager on July 17, 2019, Canadian cryptocurrency firm Coinberry had partnered with the city of Richmond Hill, Canada, to roll out a blockchain-powered project that allows residents to pay property taxes with BTC.
In similar news, earlier in March, BTCManager informed its audience how a town in Ontario, Canada, voted in favor of a one-year cryptocurrency pilot project which will enable people to pay property taxes with Bitcoin.