Canadian Authorities Seize Alleged Drug Dealer's Bitcoin Holdings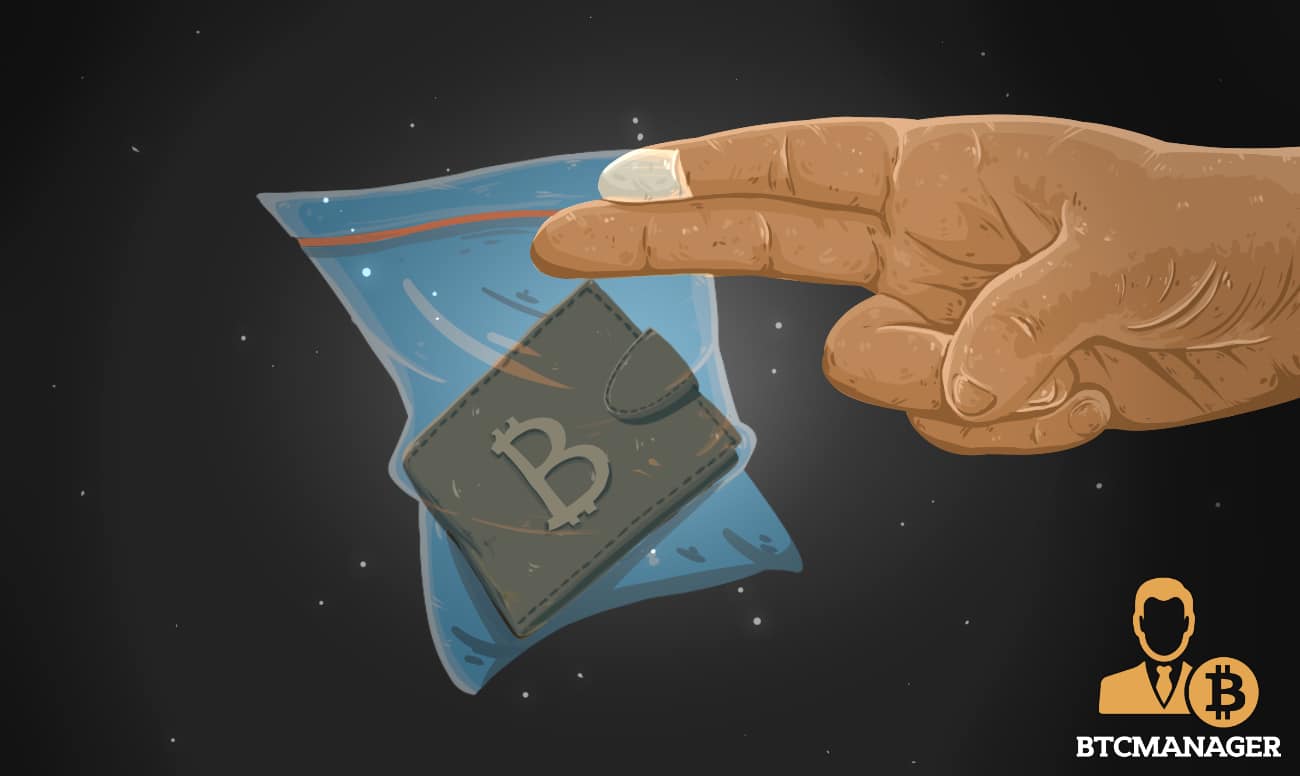 Canadian authorities have reportedly seized 288 BTC from a suspected drug dealer. Matthew Phan, a university dropout, is lobbying for access to at least half of his bitcoin holdings, claiming that not all of the seized bitcoin was used in illegal activities. This is the first instance where authorities have taken over a suspect's cryptocurrency holdings in Canada.
A Long Time Coming
According to a report by The Star, Canadian police began their investigation into Matthew Phan and his activities in 2015. The law enforcement officers were acting on information provided by the American security agency Homeland Security.
Using the tips from Homeland Security, Canadian authorities concocted a plan where they posed as participators in an illegal trade on the dark web. Through their pseudonymous personas, Canadian authorities garnered evidence of Phan transacting on a handful of dark web marketplaces. Additionally, the officers found evidence that Phan was using bitcoin to facilitate his activities.
The Phan case represents the first instance in which Canadian authorities have planned a trap for a suspect who was believed to be participating in illegal activities on the dark web. Through the undercover agents, Canadian authorities targeted Phan and acquired evidence of his dealings on the dark web. Additionally, they were also able to seize the BTC Phan held in the addresses he utilized during his dark web activities.
Caught in the Act
Following their extended surveillance campaign, authorities acquired evidence showing Phan collecting a firearm he had purchased through the dark web using his bitcoin holdings. Canadian officers witnessed Phan go to a local post office where he fetched what he thought would be a Glock pistol. However, the firearm ultimately turned out to be a flare gun.
Despite the fact that Phan did not get the Glock, authorities believed they had enough evidence of his illegal activities on the dark web to request a search warrant from the relevant authorities. Their request was successful and shortly after the post office sting, Canadian officers raided Phan's residence as well as his storage locker.
The court sanctioned search unearthed a number of restricted materials at Phan's residence and locker. The lead prosecutor in the case, Erin Pancer, disclosed that marijuana, cocaine, ketamine, and MDMA were found in Phan's belongings. Pancer further added that the amount of the restricted items came to thousands of grams each.
Moreover, the search team found a number of items, such as addressed envelopes,  which the prosecution used as evidence for drug trafficking. Also, authorities retrieved the physical devices Phan used to log in to the dark web sites. It is through the seized computers that a police officer named Dwayne King gained access to Phan's bitcoin wallet.
King set up an entirely new wallet and then transferred Phan's 288 BTC . Canadian authorities believe this heralds a new age in which criminals are able to store their illegal gains in a more sophisticated manner. King stated: 
"Not many years ago criminals kept their ill-gotten gains in shoeboxes hidden in their closets or under their mattresses. Cryptocurrencies have changed what that shoebox looks like and where it is hidden."
Defending his position, Phan explained that he used his BTC holdings to participate in gold-trading facilitated by cryptocurrencies. However, the presiding judge ruled that while Phan may have used his BTC for legitimate reasons at some point, the evidence pointed to a significant amount of illegal activity facilitated by the BTC holdings.
The Phan case has brought cryptocurrency related crime to the forefront in Canada. King, who no longer works for the  Canadian authorities, explained:
"It forced agencies to start thinking about cryptocurrency investigations as a reality more than a possibility. A lot of agencies across the country were not ready to properly investigate cryptocurrency-related cases."
In the Phan case, the presiding judge will decide on the fate of the suspect's bitcoin holdings on April 4, 2019.