Top Canadian Banks Forced Offline in a Possible Bank Run as Bitcoin Remains above $43k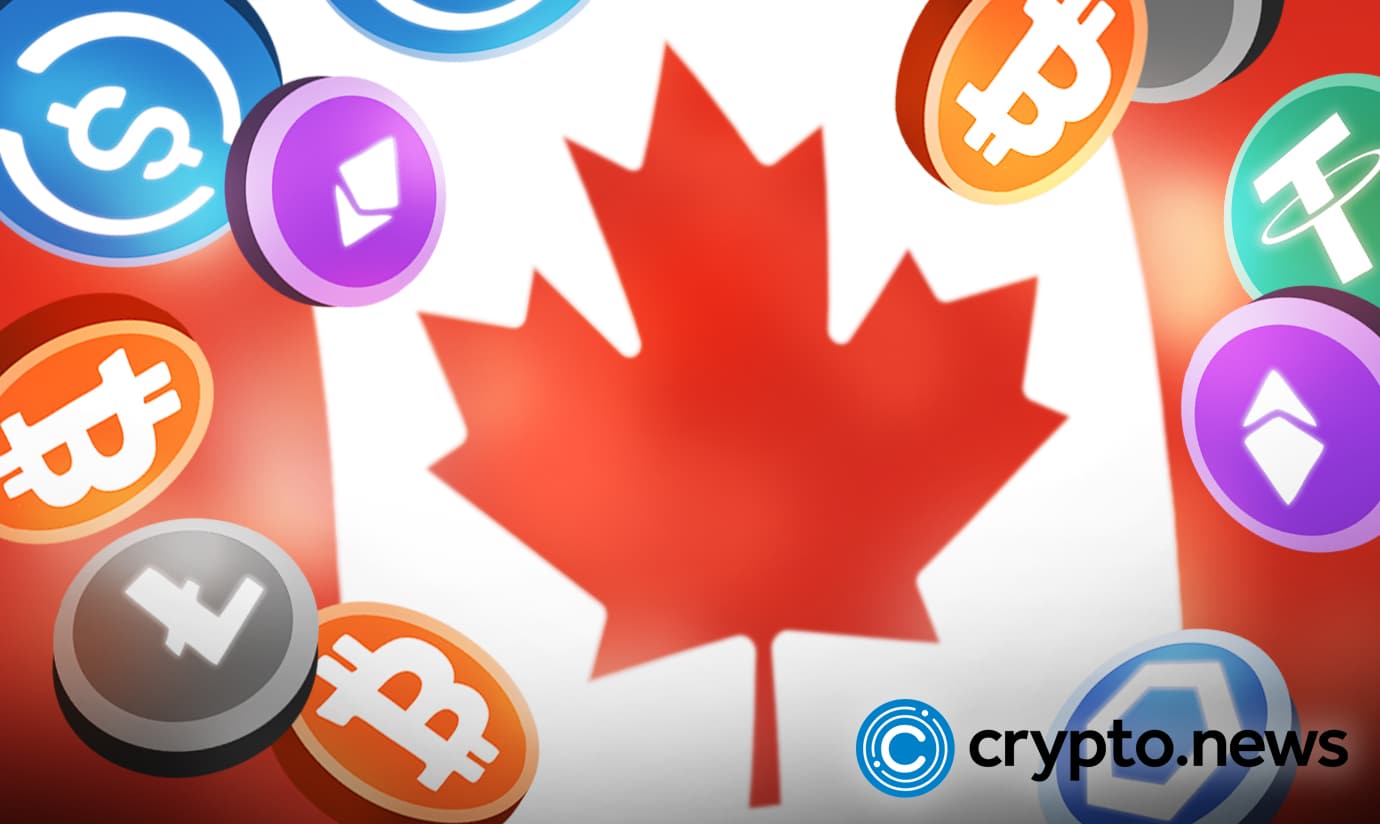 Two days after Canada's Premier, Justin Trudeau, took the unprecedented step of invoking the Emergencies Act to tame the spiraling anti-vaccinate mandate protestors, data on February 17 points to massive withdrawals in leading banks in what possibly suggests a bank run.
The Emergencies Act invoked in Canada
The Emergencies Act gives stakeholders in the financial sector, mainly commercial banks, unchecked power to freeze retail accounts, all without a court order. In response, retail investors and bank account holders appear to be taking the most straightforward way out of possible inconveniences by taking control of their funds, incapacitating banks. As a result of this move, leading Canadian banks, including Scotiabank, RBC, and more, are offline. The inability of bank account holders to access funds begs the question of whether traditional financial institutions are well-capitalized to endure unexpected shocks such as a bank run.
Cash Reserve Ratio Requirements
Presently, global centralized banks are legally required to keep a fraction of their total bank liquid reserve–customers' deposits–and lend out the rest. Although this system allows money to circulate in the economy, experts have widely criticized it, claiming it can have steep repercussions on the economy in case of a crisis. In an effort to counter the effects of the Coronavirus pandemic, governments across the globe were forced to slash interest rates to record lows and initial bond-buying programs to prop their respective programs. During this time, governments and central banks drastically reduced their Cash Reserve Ratio requirements, dropping them to single digits. Although it was welcomed and necessary given the near-catastrophic effects of the virus, it was also a risky maneuver for commercial banks.
Will the Bank Run Continue?
Already, events in Canada suggest that leading commercial banks are in duress and cannot meet the high withdrawal requests because their Cash Reserve Ratio is way lower and can't cope with the deluge of customer requests. To cover their bases, they are now forced offline and, as a result, causing outcry amongst account holders who cannot access funds. According to observers, banks' actions will likely trigger more panic, worsening the run. A commentator on Twitter
chimed
in:
"The Bank run is starting. If you threaten to take people's money, many of them get worried and take their money out. Banks don't like seeing a lot of money go out, so they "go down" to stop the run. Only <2 percent of the money is paper and coins; the rest is just digits on a screen."
Meanwhile, another critic adds that the Bank Run was inevitable because of the premier's action. In his view, the government formally deputizes commercial banks as digital police by invoking the Emergencies Act. The act, it should be noted, encompasses every aspect of the Canadian financial system, essentially giving immunity to banks, portfolio managers, and security deals to cut off funding to protesters.
The Order to Block Crypto Addresses Funding the Freedom Envoy
The Royal Canadian Mounted Police (RCMP) and the Ontario Provincial Police have already ordered all FINTRAC, including crypto regulated firms, to block Bitcoin and crypto addresses connected to the Freedom Envoy. They have listed over 30 BTC addresses which have funneled over $1 million to fund protestors' efforts. According to trackers, BTC is
stable
at spot rates, trading at over $43k.