Caracas Air Accepts Bitcoin (BTC) Venezuela's Digital Coin Usage Surges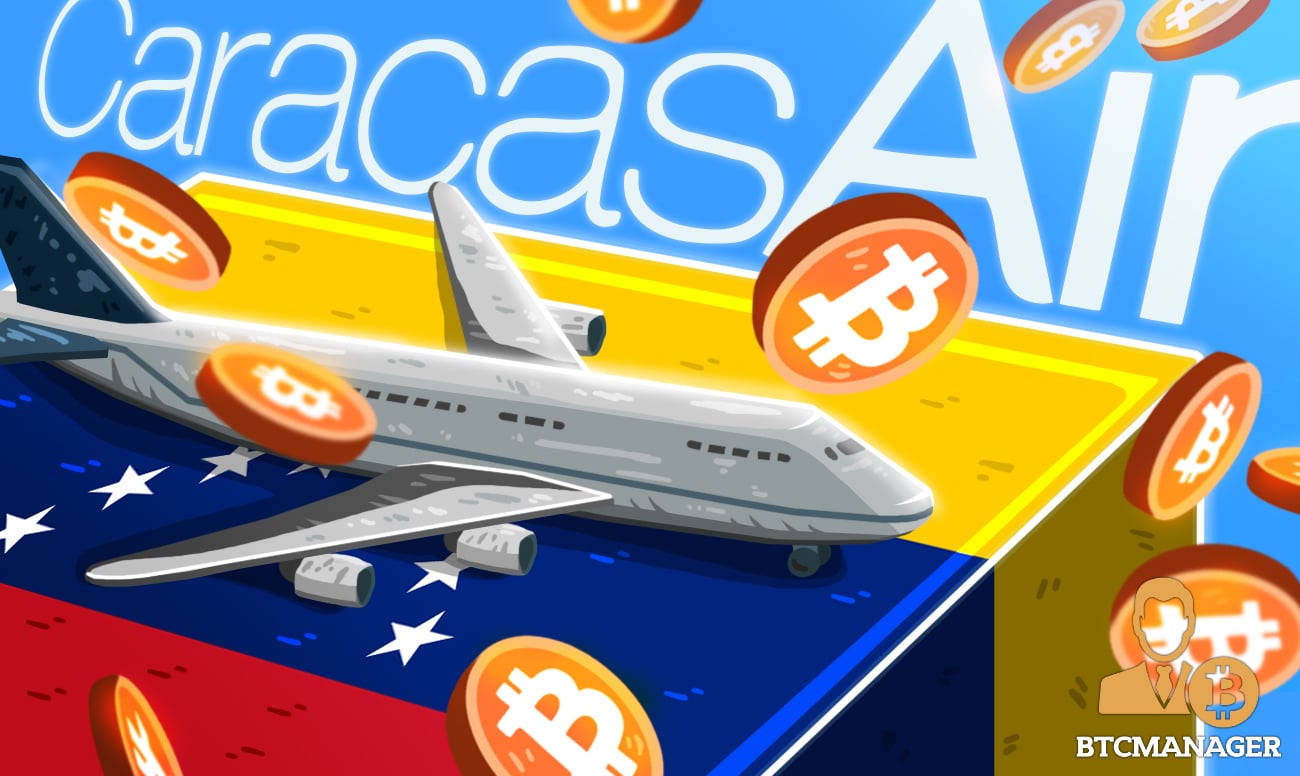 Venezuela's leading aviation academy, Caracas Air, is now accepting BTC payments, as announced by CEO Oliver Laufer on Twitter. However, there's a catch, those opting for this new payment method will receive discounts.
Road to Success
The company started in 2015 as Laufer's idea, a Miami Dade College graduate, and worked with his brother to see its success. They sold everything they had 12 years ago and started a flight school, purchasing a Cessna 171 Skyhawk plane. Caracas Air currently has around 900 students and has become one of Latin America's most rapidly expanding aviation academies.
Venezuela's major coins of preference are Bitcoin, Ether, Dash, and Eos. In the meantime, Binance cryptocurrency exchange had become recognized as the biggest commercial bank in the country, Banco de Venezuela. 
Inflation and Digital Coin Use Surges Rapidly
Hyperinflation has long been the menace facing Venezuela, which has been at the forefront of bitcoin adoption since the blockchain's development. With the interesting move, Venezuela fled its national currency (Bolivia) and links to the U.S. Dollar after the death of Hugo Chavez in 2013 and chose instead to link its national currency to bitcoin. 
The year-on-year inflation rate alone amounted to 6,500 percent, which led Venezuelans' savings to go up in smoke, causing an accelerated flight to the U.S. dollar. According to Ecoanalitica, a Venezuelan think tank, some 66 percent of the country's financial transactions are now carried out in U.S. monetary terms. Simultaneously, cryptocurrency trading payments were on the rise, according to data from the Localbitcoins crypto-trading site.
The government has released the B.V. Wallet as their CBDC, where Venezuela's current currencies can be converted into Bitcoin by any Venezuelan. The money is more stable but still wildly swings up and down the regular flows of bitcoin.
It is one of the world's leading peer-to-peer trading countries, according to information from blockchain sleuth Chainalysis (behind only the U.S. and Russia). In big cities like Caracas, Maracaibo, or Valencia, it's even possible to pay street vendors with digital coins. 
Not Everyone Can Access Crypto
In every country, there are economic classes, and in Venezuela, it is no different. Mainly, it is the elites and upper-middle class who can afford to dip into cryptocurrencies. The poor internet connection in many parts of the country renders the residents unable to participate in digital coin trading. For most of the population, using digital currencies is still an illusion and may remain so for a while. A wide dissatisfaction with the socialist rulers of the country has driven 5 million Venezuelans to flee their country, of a population of over 30 million.
However, cryptocurrencies are a financial lifeline for many Venezuelans since their families in exile can send money home easily and affordably.