Cardano's (ADA) EMURGO Ally with Uzbekistan to Promote DLT Adoption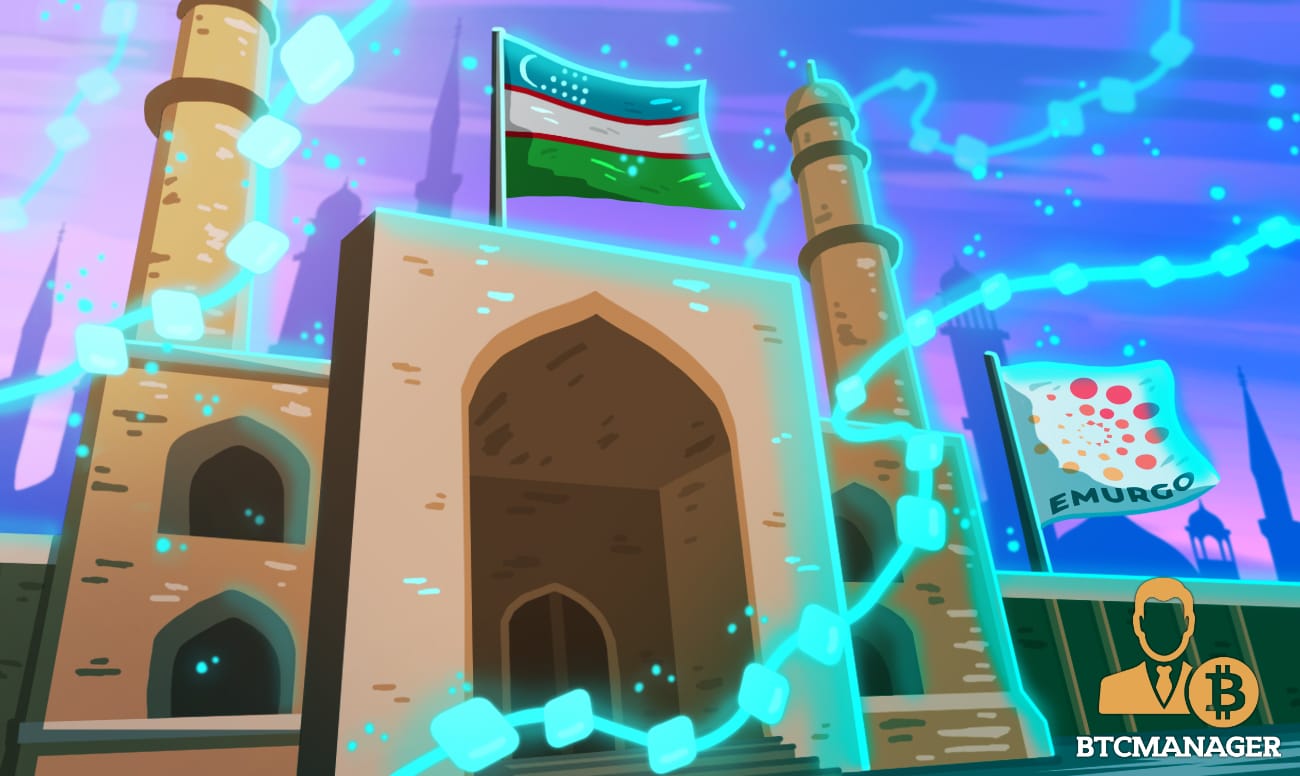 EMURGO, the official commercial arm of Cardano (ADA) has set up a strategic blockchain taskforce with Uzbekistan's National Agency of Project Management (NAPM), the KOBEA group, a technology consulting company, and Infinity Blockchain Holdings, an investment firm. EMURGO will lead the development of a legal framework for security token offerings (STOs) and security token trading (STX) in the Central Asian country, according to a blog post on January 20, 2020.
EMURGO Sets up Blockchain Taskforce in Uzbekistan
Per the publication, EMURGO has created a strategic blockchain taskforce with the Uzbekistan government's NAPM, KOBEA Group, and Infinity Blockchain Holdings and the alliance is aimed at ushering in the era of digital economy in Uzbekistan and at the same time, meet EMURGO's objective of fostering broader adoption of the Cardano blockchain network, as well as DLT solutions in general.
Reportedly, as part of its collaboration with the government, EMURGO will lead the development of a legal framework in the country guiding STOs and STX.
EMURGO looks to expand the legal framework, and encourage the implementation of Cardano's blockchain in infrastructural projects and it will also create an academy to educate Uzbekistan science college students, as well as its graduates, on distributed ledger technology.
EMURGO and KOBEA to Offer Advisory Services on Cryptocurrency Banking
Furthermore, EMURGO and KOBEA will offer government advisory services on the development of various blockchain-based projects including digital asset banking and trading, blockchain education units, amongst others.
Commenting on the exciting development, Ken Kodama, the CEO of EMURGO Group, expressed his excitement over the partnership, adding that Uzbekistan is more than willing to integrate blockchain technology into its operations.
"We are pleased to be able to provide advisory services to the Uzbek government, build education and academy services at Uzbek universities, and support the development of future professionals for building a blockchain infrastructure, " Kodama said.
In August 2019, EMURGO announced that it had signed MOUs with Korea Blockchain Contents Association (KBCCA) & Korea Mobile Game Association (KMGA) in a bid to promote the development of blockchain-based content & mobile gaming.
In related news, BTCManager informed on November 29, 2019, that the Cardano Foundation has launched ADAPay to enable merchants to receive ADA from their customers in a frictionless manner.
On January 14, 2020, reports emerged that the Cardano team is planning to release a network patch for its incentivized Testnet ahead of Shelley's launch.
At press time, the price of Cardano's native ADA altcoin is up by 0.93 percent, at $0.043179, with a market cap of $1.12 billion, as seen on CoinMarketCap.