Cardano (ADA) Inches a Step Closer to Shelley After Hitch-Free OBFT Update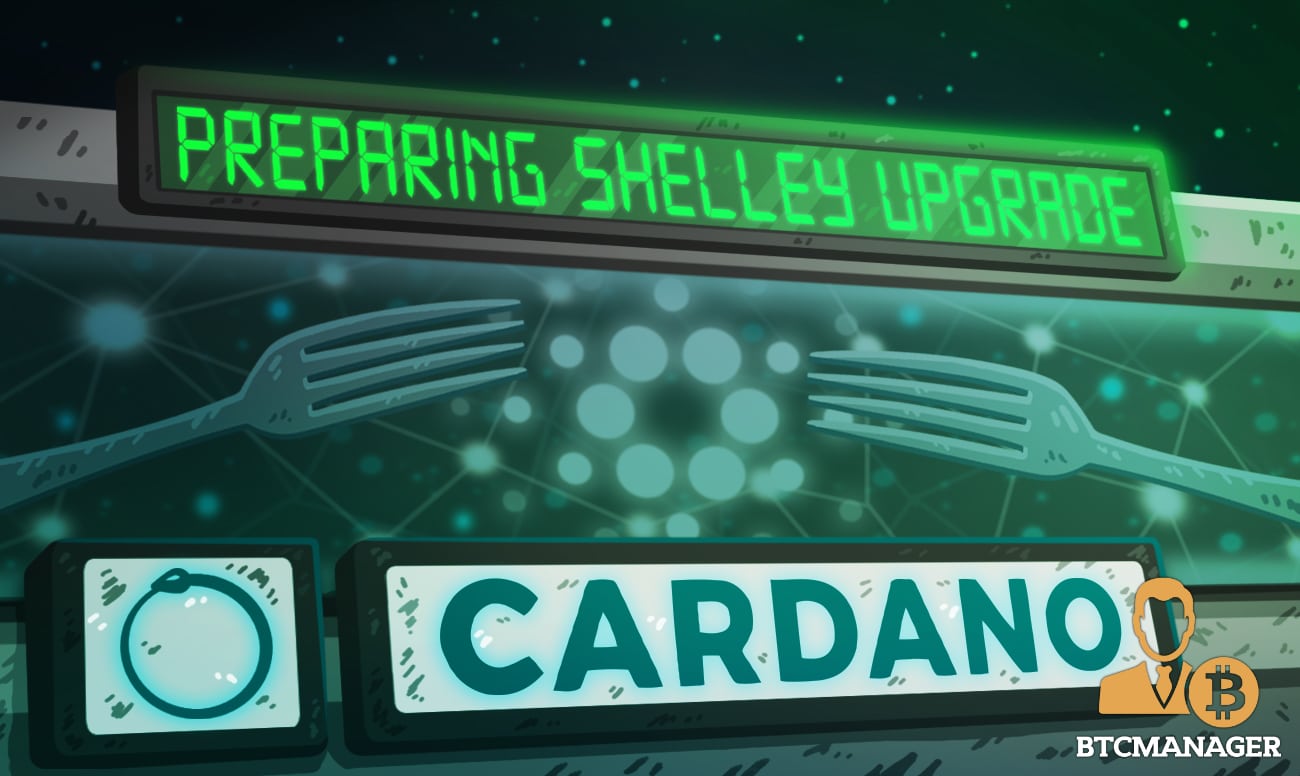 The Cardano (ADA) distributed ledger technology (DLT) project has successfully carried out the Ouroboros Byzantine Fault Tolerance (OBFT) hard fork, a huge milestone that lays a solid foundation for the launch of Shelley, according to a tweet on February 20, 2020.
Cardano (ADA) OBFT Hardfork Successful
Since the launch of the Cardano (ADA) blockchain project in 2015, the platform has remained dedicated to its mission of revolutionizing the financial ecosystem through cryptography.
In the latest development, Cardano has achieved yet another significant feat in its existence by successfully conducting the Ouroboros Byzantine Fault Tolerance (OBFT) hard fork, which marks the official switching off the Ouroboros Classic (Byron Era) and lays the foundation for Shelley.
Charles Hoskinson, founder of IOHK took to Twitter to tweet that:
"Hardfork successful. The OBFT era has begun."  
As expected Hoskinson's tweet has attracted lots of positive comments and excitement from hodlers of ADA.
@DaCryptoLion1 tweeted: "Without a hitch! EOS world could learn a thing or two. Xcuse us Ethereum. You've had your fun. Now go home, kid!"
Twitter user @ATADA_Stakepool tweeted: "Kept my Cardano node open and running all the time, not a single glitch or error, well-done guys!"
The Significance of the Ouroboros BFT Update 
According to the Cardano team, the primary objective of the OBFT hard fork is to ensure that the transition from Ouroboros Classic, the current protocol of the Cardano mainnet, to Ouroboros Praos, the protocol which is meant to power the Shelley era.
The team has made it clear that the Ouroboros Praos protocol will be implemented later this year when the network gets fully migrated to the decentralized Shelley era.
The team says it will continue to maintain OBFT until its time to deploy Ouroboros Praos via another hard fork.
As stated in the Cardano roadmap, the project is divided into five major eras: Byron, Shelley, Goguen, Basho, and Voltaire. Each era is designed to bring a set of functionalities to the Cardano network.
Notably, the Cardano project is now at the tail end of the Byron era and it's now getting ready to usher in Shelley, an era that the team says is a period of growth and development for the Cardano ecosystem.
As reported by BTCManager on February 15, 2020, IOHK donated $500,000 in Cardano (ADA) to the University of Wyoming, a crypto and blockchain-friendly institution.
At press time, the price of ADA, Cardano's native altcoin sits at $0.058, with a market cap of $1.51 billion as seen on CoinMarketCap.