Cardano metrics bullish; Kaspa and InQubeta drawing capital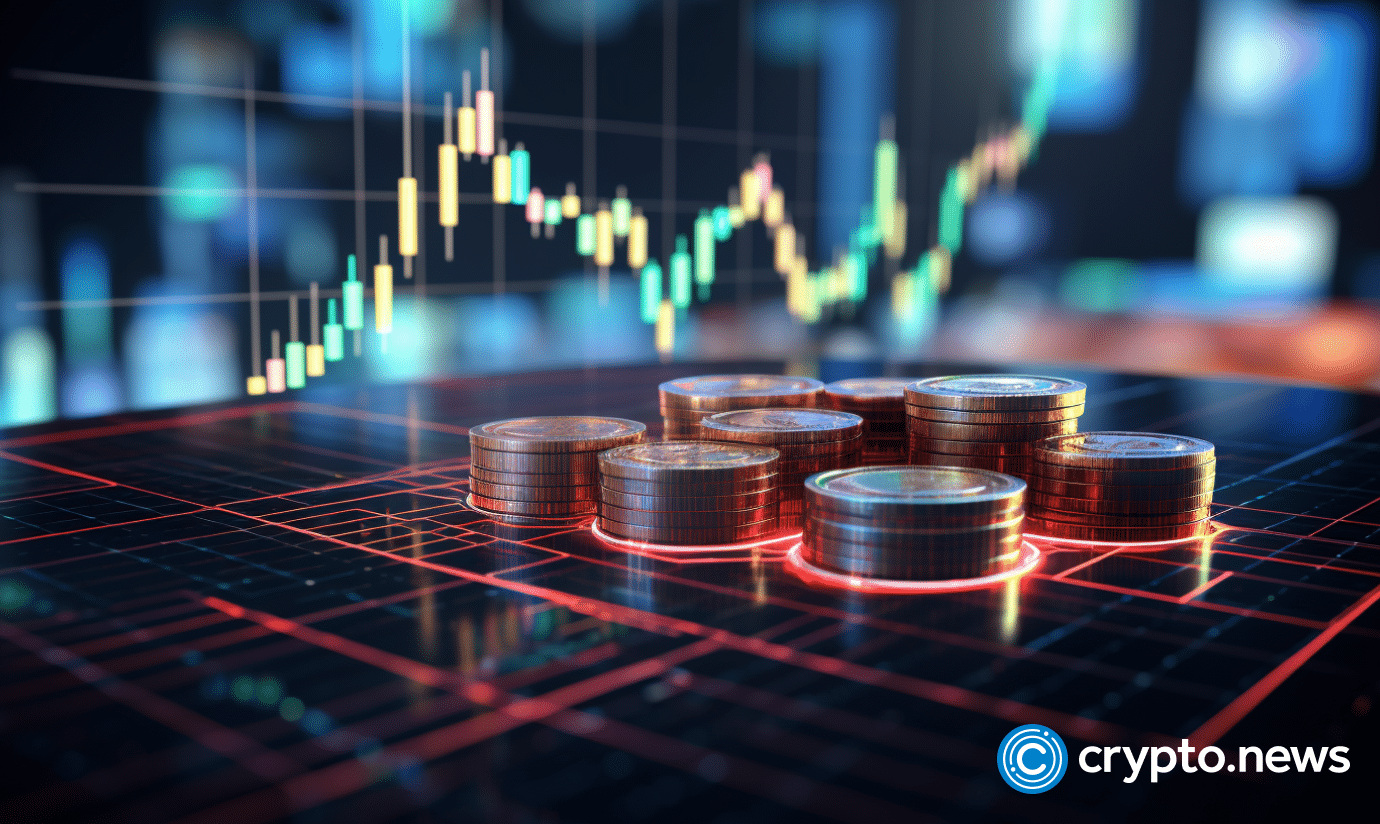 Cardano (ADA) rose 36% in the last two weeks. Santiment reports that on-chain activity endorses the uptrend. Kaspa (KAS) and InQubeta (QUBE) are also receiving capital, pointing to rising confidence.
Investors appear interested in InQubeta, as evident in the ongoing presale. So far, over $4.8 million has been raised in stage 5, with over 79% of QUBE sold. Each token is available for $0.0161.
InQubeta bridges the gap between investors and AI startups
InQubeta aims to facilitate investment in artificial intelligence (AI) startups, making the process more accessible and democratic.
The project allows fractional investment in AI startups via QUBE by leveraging the blockchain and smart contracts. This approach enables investors, regardless of their financial capacity, to contribute to the development and success of AI startups.
InQubeta's non-fungible token (NFT) marketplace on Ethereum is flexible, interoperable, and functional. It is a gateway for a broad range of investors, allowing startups to list their NFTs to a broad audience.
QUBE also has a 12-week vesting period. By vesting, InQubeta gradually releases tokens, which may help build trust and even support QUBE prices.
The token is deflationary and has a 2% tax on buys which is burned. A 5% sell tax contributes to a dedicated staking reward pool.
Kaspa gains investor confidence
Kaspa addresses scalability issues in blockchain networks. It uses the "Ghostdag" consensus algorithm, which enhances transaction volume and reduces confirmation times. The platform can be suitable for users looking for fast and scalable solutions.
KAS is firm, with the surge pointing to Kaspa's scalability approach. Investors appear drawn to the concept of a faster and more scalable network.
Cardano gaining momentum
Cardano facilitates the creation of decentralized applications (dapps) and the deployment of smart contracts securely and stably. It is known for its commitment to scientific principles and has a clear development plan.
ADA is up 36% in the last two weeks. The Market Value to Realized Value Ratio (MVRV) ratio also supports the uptrend.
Conclusion
Cardano is bullish, suggesting that investors are optimistic about ADA. At the same time, Kaspa and InQubeta are drawing capital, pointing to growing interest from investors. InQubeta is gaining traction in its presale. It is also benefiting from its NFT marketplace and vesting schedule in place.
Disclosure: This content is provided by a third party. crypto.news does not endorse any product mentioned on this page. Users must do their own research before taking any actions related to the company.