Catalonia Turns to Blockchain Technology For Electronic Voting System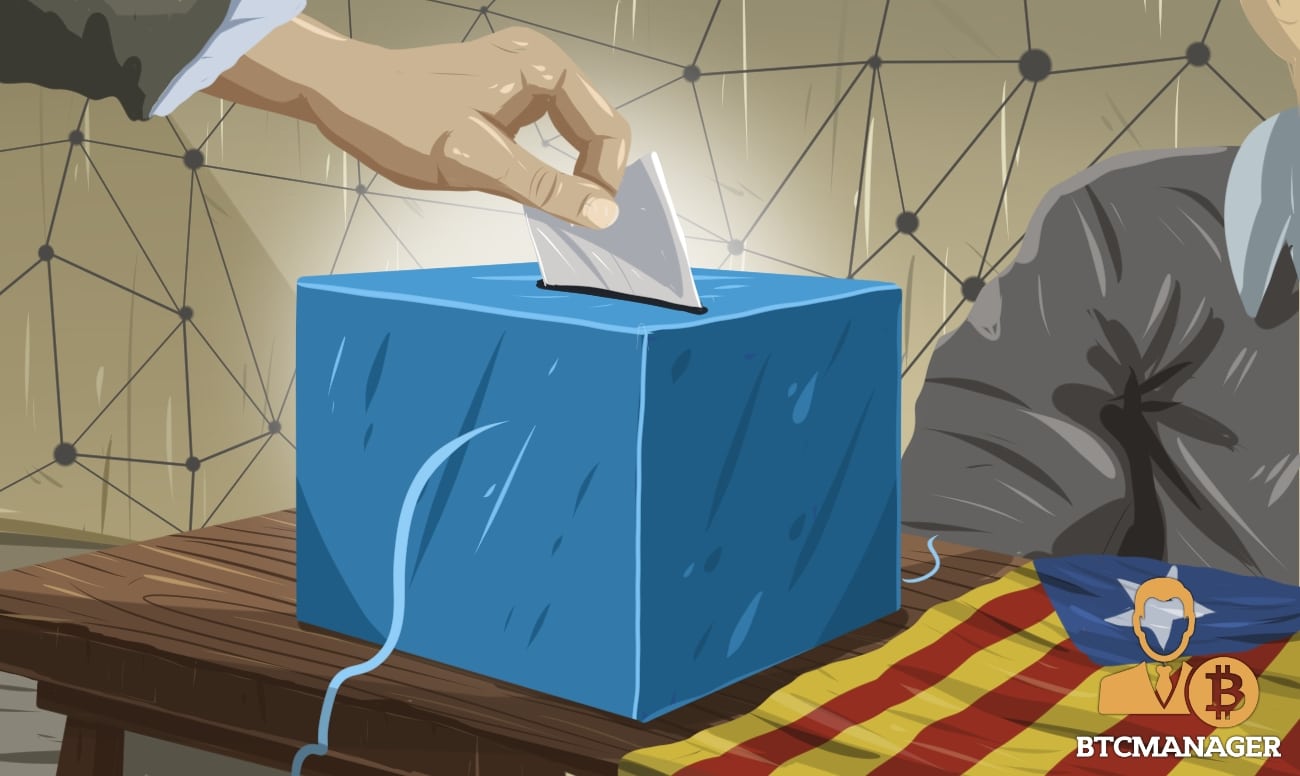 Catalonia, an autonomous community, located in northeastern Spain may be looking to adopt distributed ledger technology (DLT) for external e-voting, to make it easier for citizens residing outside the region to participate in the electoral process, according to local news source La Vanguardia on November 19, 2018.
Catalonia Seriously Considering Blockchain Technology
Per La Vangaurdia, earlier in October, Catalonian authorities approved  a preliminary bill for the development of an electronic voting system for residents living outside the region, after a good number of registered international voters failed to participate in the state's last elections.
If all goes as planned, the e-voting system will be rolled out by 2020 and will only be initially available to external voters and may be extended to other voters if the system works out correctly.
Commenting on the development, director of Citizen Participation of the Generalitat, Ismael Pena Lopez stated:
"There is a consensus among the experts that when introducing this type of tools, it is important to put measures in place to limit the risk in case of failure," He said, adding "It's not that outside votes are less important but they would lose less if things go wrong and if it works well, the impact will be felt."
E-Voting System To Be Implemented In Three Phases
The official has made it clear that the implementation of the electronic voting system will be done in three phases to give room for adequate testing of the system.
"It is essential that the implementation be gradual and that it be applied in three phases: first with non-resident voters, then with the early vote and in a final phase for all citizens. However before making it universal, it is necessary to prove the e-voting system works perfectly," explained Pena-Lopez.
Pena-Lopez further stated that while it is almost impossible for the e-voting system to go live this year or even in 2019 due to the legal and other processes required to make it work, he, however, said that in the long run, the waiting process is not a waste of time.
"…we can reuse the technology in union elections, in chambers of commerce…everything would be very well organised," noted Pena-Lopez

Catalonia's Liberal Stance Towards DLT and Cryptos

Since declaring its controversial independence from Spain in October 2017, following a referendum filled with conflict and allegations questioning the legality of the votes, Catalonia has developed a soft spot towards bitcoin and the underlying blockchain technology.
In October, BTCManager informed that Catalan independence leaders had requested crypto donations from the general public to aid Catalan politicians currently in exile.