Celsius (CEL) Is up Over 20% But Customers Still Unlikely to Recover Their Funds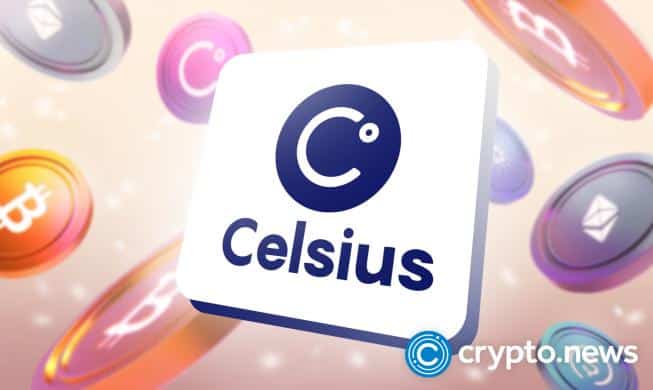 During a virtual hearing, US Bankruptcy Judge Martin Glenn allowed Celsius to continue its Bitcoin mining operations. Consequently, the news has resulted in a 20% increase in the value of the company's token over a week's period. CEL is trading at $3.00 with a 3% rise over the past day.
'Consumer Business Is Dead'
In the two months following the announcement of its asset freeze on June 14, Celsius' price has gone up from $0.28 to over $4, skyrocketing nearly 1500%. Despite the dollar's recent decline, the CEL token's price has remained relatively stable. However, despite its impressive performance, the CEL token is still well off its all-time high of $8.02, which was recorded in June 2021.
According to Thomas Braziel, the founder of 507 Capital, the customers of failed crypto lender Celsius Network are unlikely to recover all their funds at best. He noted that the company's consumer business is already dead. On the "First Mover" program on CoinDesk, Braziel said that the average recovery for customers could be around 50 to 60 cents on the dollar.
In June, Celsius noted that it had experienced a liquidity crisis and froze its withdrawals. It then filed for bankruptcy protection in July. During its first court hearing, the company proposed a restructuring plan focused on its mining operations. However, whether this activity can help increase or decrease the company's recovery is unclear.
If the price of bitcoin continues to rise, it could be a salvation for the company's estate. However, it's still not clear if the company's retail customers will be able to get their money back. As Celsius tries to pay off its remaining loans, it's not clear if its customers will be able to get their money back.
Retail Business Still Hopeful
Despite the high likelihood that Celsius' retail customers will be able to recover their funds, it's still unclear when this will happen. According to Braziel, a typical bankruptcy proceeding can take up to 18 months.
During the bankruptcy of Mt. Gox, a Tokyo-based bitcoin exchange, Braziel was able to purchase some of the company's claims from its creditors. He noted that the wait for creditors to receive their money was longer than for other similar cases. Although the company's creditors were prohibited from selling their bitcoin, they were able to benefit from the sudden rise in the price of the digital currency.