Cent Integrates Polygon Technology and Offers a More Sustainable Solution for Minting on the Blockchain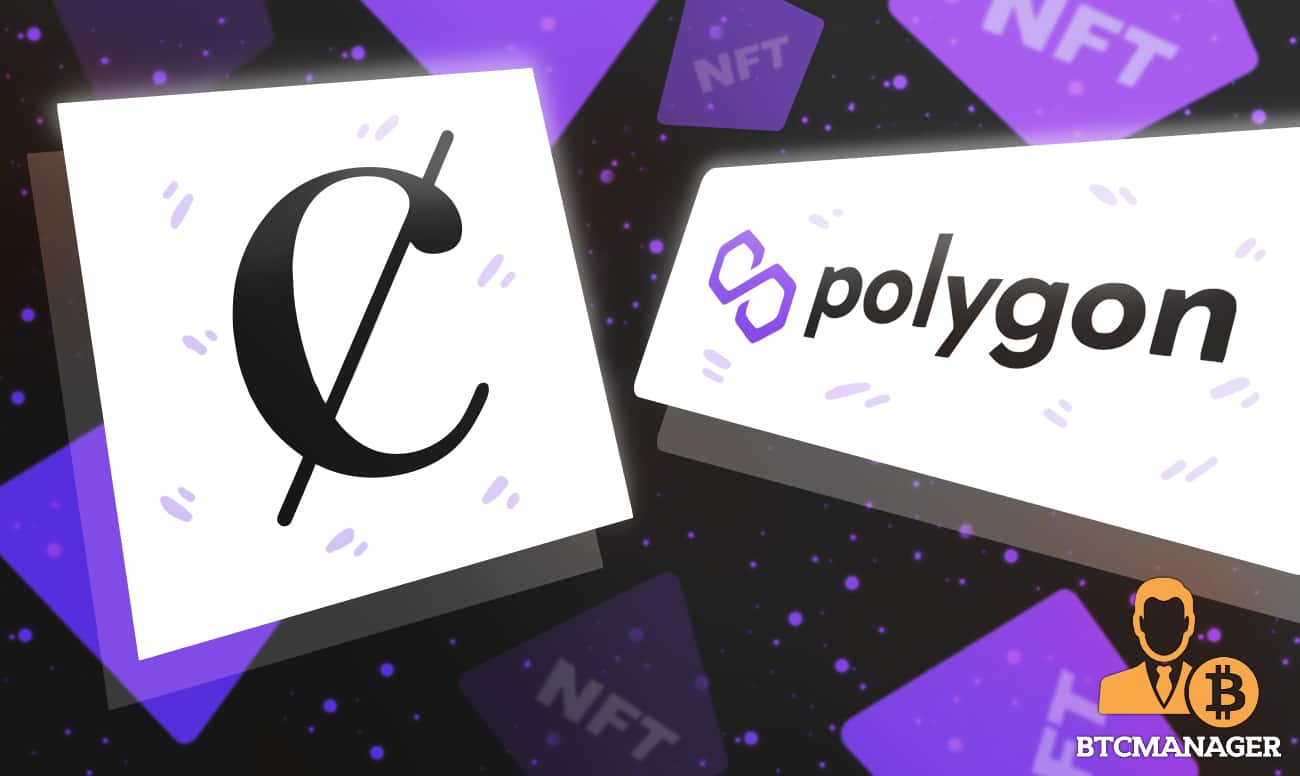 United States, April 22, 2021 – Cent, a platform that provides the tools to create, curate, and collaborate for a living through the use of non-fungible tokens (NFTs), today announced the company has integrated Polygon into the Valuables platform. Polygon is a protocol and framework for building and connecting Ethereum-compatible blockchain networks. Cent has been using Polygon's affordable solution to sustainably mint NFTs and also reduce the environmental impact of minting and trading on the blockchain by almost 99%.
"Creativity in the digital world and beyond is happening in orders of magnitude more than anything the blockchain has seen to date," said Cemeron Hejazi, CEO of Cent. "We are at the bleeding edge of a technological revolution that will evolve quickly. As a team and company we want to embrace and contribute to the evolution of sustainable solutions now so we are all in a better environmental position in the future," continued Katie Geminder, co-founder of Cent.

"NFTs make art and other creative assets more discoverable and truly reward artists and creators for their work. Our team saw a need to build an environmentally friendly and affordable NFT infrastructure to support Web 3.0's decentralized blockchain protocol with Proof of Stake at the forefront of our engineering efforts," continued Arjun Kalsy, VP Growth, Polygon.
Proof-Of-Stake (POS) is being touted as the sustainable future for blockchain operability because of the way it functions. The current infrastructure commonly referred to as Proof of Work (POW), requires the deployment of large computational resources to mine/verify each transaction on the blockchain. 
With POS, validators stake a certain amount of cryptocurrency in a smart contract which delegates the responsibility of validation/verification of transactions based on smart contract regulations and the amount of cryptocurrency staked. Thus, validators move from an inefficient POW platform that requires extensive computing power with a large carbon footprint, to one that depends on smart contract execution. This affordable and eco-friendly approach has attracted many major NFT projects to deploy on Polygon including Valuables by Cent and many others.
A smart contract is a self-executing contract with the terms of the agreement between buyer and seller being directly written into lines of code. The code and the agreements contained therein exist across a distributed, decentralized blockchain network while offering a technologically secure solution with numerous advantages and applications. This includes a more environmentally sound solution for minting on the blockchain.
About Cent
Cent is a platform that provides the tools to create, curate, and collaborate for a living through the use of non-fungible tokens (NFTs). The company is building a digital economy based on ownership, community, and identity. For more information visit cent.co.
About Polygon
Polygon is the first well-structured, easy-to-use platform for Ethereum scaling and infrastructure development. Its core component is Polygon SDK, a modular, flexible framework that supports building and connecting Secured Chains like Plasma, Optimistic Rollups, zkRollups, Validium, etc, and Standalone Chains like Matic POS, designed for flexibility and independence. Polygon's Layer 2 Chains have seen widespread adoption with 130+ Dapps, ~18M txns, and ~320 unique users.
If you're an Ethereum Developer, you're already a Polygon developer! Leverage Polygon's fast and secure txns for your Dapp, get started here.
Website | Twitter | Reddit | Telegram