Central Banks of UAE and Saudi Arabia Say CBDCs are More Efficient and Can Preserve Privacy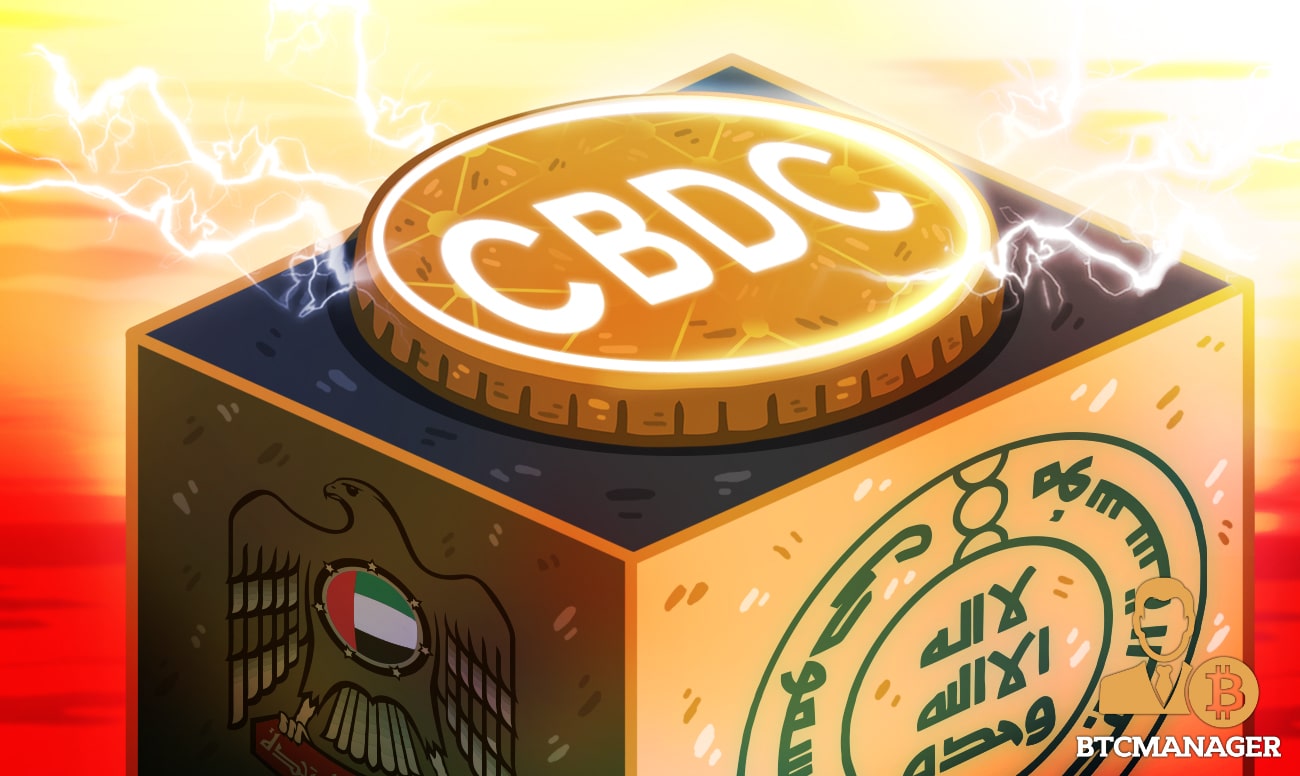 The conclusion of Project Aber and subsequent review by the Central Banks of the Kingdom of Saudi Arabia (Saudi Arabian Monetary Authority) and the United Arab Emirates (CBUAE) shows that Distributed Ledger Technology (DLT) can improve remittance and satisfy privacy demands despite it being technically untenable, a joint report on Nov 28 reveals.
Objectives of Project Aber
The HyperLedger Fabric-built Project Aber is a Central Bank-backed digital currency (CBDC) experiment that was launched in January 2019.
It was built on previous trials in Japan, Singapore (Project Ubin), and Canada (Project Jasper). Unlike previous trials where a single currency was issued via the payment network, two currencies were being transmitted via Project Aber. 
A Proof-of-Concept project, it was for the two central banks to understand the mechanics of DLT and how it is applicable in CBDCs. 
Additionally, it would showcase the viability of a shared digital currency. Two central banks were considering the possibility of using the system as an additional reserve system for domestic payment systems whenever there are disruptions.
During the year-long project, six local commercial banks ran nodes and contributed money from reserves deposited at their respective central banks.  The digital currencies used during this experiment was backed by the respective central banks. The entire project was broken down into three phases.
If successful, Project Aber would have overhauled the way financial transactions are settled between the two countries. 
SAMA and CBUAE Findings
The conclusion of the project now reveals the immense benefits of DLT and CBDCs. Although more research is required, there are clear-cut differences and advantages blockchain-based remittance systems have over traditional settlement methods.
On one end, the technology behind the digital currency can satisfy the privacy requirements of users. Secondly, payment systems anchored on DLT offered better advantages over centralized systems in both domestic and international bank settlements.
Early issues identified involve node coordination. 
However, further research could see the expansion of the project and the addition of more fiat currencies, and the launch of more financial instruments on the system.
As BTCManager reported, the German Finance minister has called for a quick decision on the Digital Euro.