Centrifuge (CFG) Successfully Secures Polkadot Parachain Slot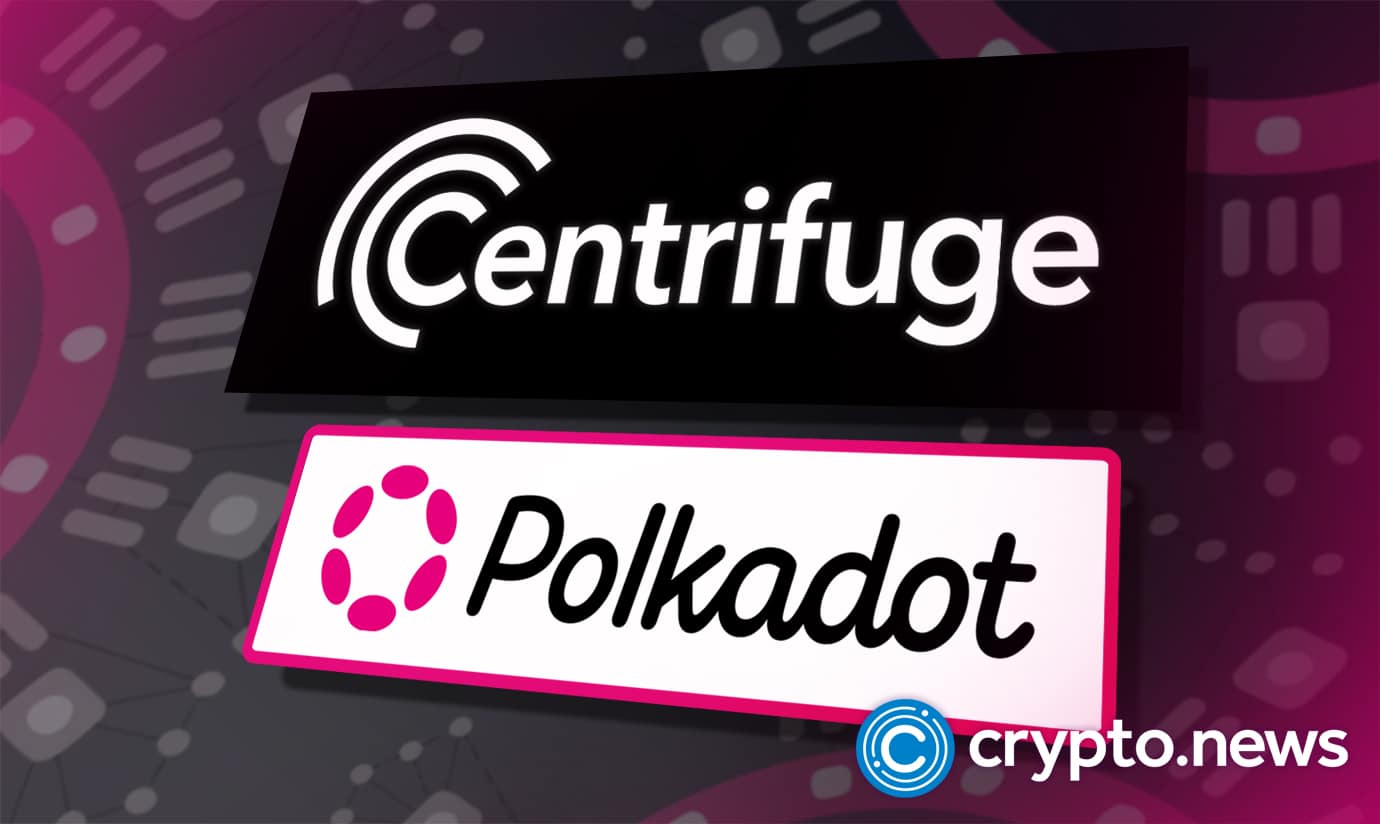 Centrifuge (CFG) has announced that it has successfully secured a parachain slot on Polkadot (DOT). The huge milestone will finally lay the foundation for Centrifuge to usher in real-world assets and decentralized finance (DeFi) solutions to the Polkadot ecosystem.
Centrifuge Bringing RWAs to Polkadot
Centrifuge (CFG), a project that claims to be focused on unlocking economic opportunities for all, and making it possible for small and medium enterprises (SMEs) to access financing without a third party or intermediaries like traditional banks, has successfully secured a parachain slot on Polkadot.
While Centrifuge has been live on the Ethereum DeFi ecosystem since May 2020, amassing nearly $50 million in total value locked (TVL), with $64 million of assets financed all-time, securing a parachain slot represents a huge milestone for the project, as it takes Centrifuge a step closer towards achieving total cross-chain interoperability and more.
The team wrote:
"Centrifuge just won a parachain slot! Now we are all systems to bring RWAs to the Polkadot ecosystem. Centrifuge is the home for real-world DeFi. With Centrifuge connected to Polkadot – and soon parachains like Moonbeam and Acala – we are ready to grow Polkadot DeFi at lightning speed."
Faster and Cheaper Transactions
It's no news that accessing and carrying out even the simplest operations such as token swaps on Ethereum-based DeFi protocols including Bancor, Uniswap and others are no longer a thing for the average joe, due to exorbitant transaction fees.
However, with Centrifuge now live on Polkadot, the team has made it clear that DeFi market participants of all classes will be able to enjoy faster and cheaper transactions starting from March 11, 2022, when parachains from batch 2 of the Polkadot parachain auctions go live.
Importantly, the team has made it clear that it will initially launch an 'empty shell' of its network on Polkadot come March 11. This is in a bid to first ascertain the stability of the platform before launching the entire Centrifuge Chain on Polkadot via a fork.
"This is when the real magic happens. Once the Centrifuge parachain is live and running smoothly, Tinlake launches on Centrifuge Chain! Imagine financing assets in pools ~ natively on Centrifuge Chain ~ and connected to liquidity from both the Polkadot and Ethereum DeFi ecosystems. This is only the beginning, and we can't wait to see Polkadot DeFi skyrocket from here," added Centrifuge.
In addition to offering users faster and more cost-efficient transactions, the team says it firmly believes the launch of Centrifuge on Polkadot represents an important milestone for the entire DeFi ecosystem, as it will bring millions and potentially trillions of value to the industry since Centrifuge unlocks liquidity for real-world assets by connecting them to decentralized finance.
 At press time, the entire DeFi ecosystem boasts a TVL of $187.24 billion, according to Defi Llama and this value is entirely crypto-native. However, Centrifuge says it's paving the way for real-world assets to enter the DeFi space and open the potential for the total value locked in the ecosystem to grow by a hundred folds.
 The price of Centrifuge's native cryptocurrency, CFG, currently sits at $0.6349, according to CoinMarketCap.