CertiK-Audited OpenOcean Receives Funding from Huobi Ventures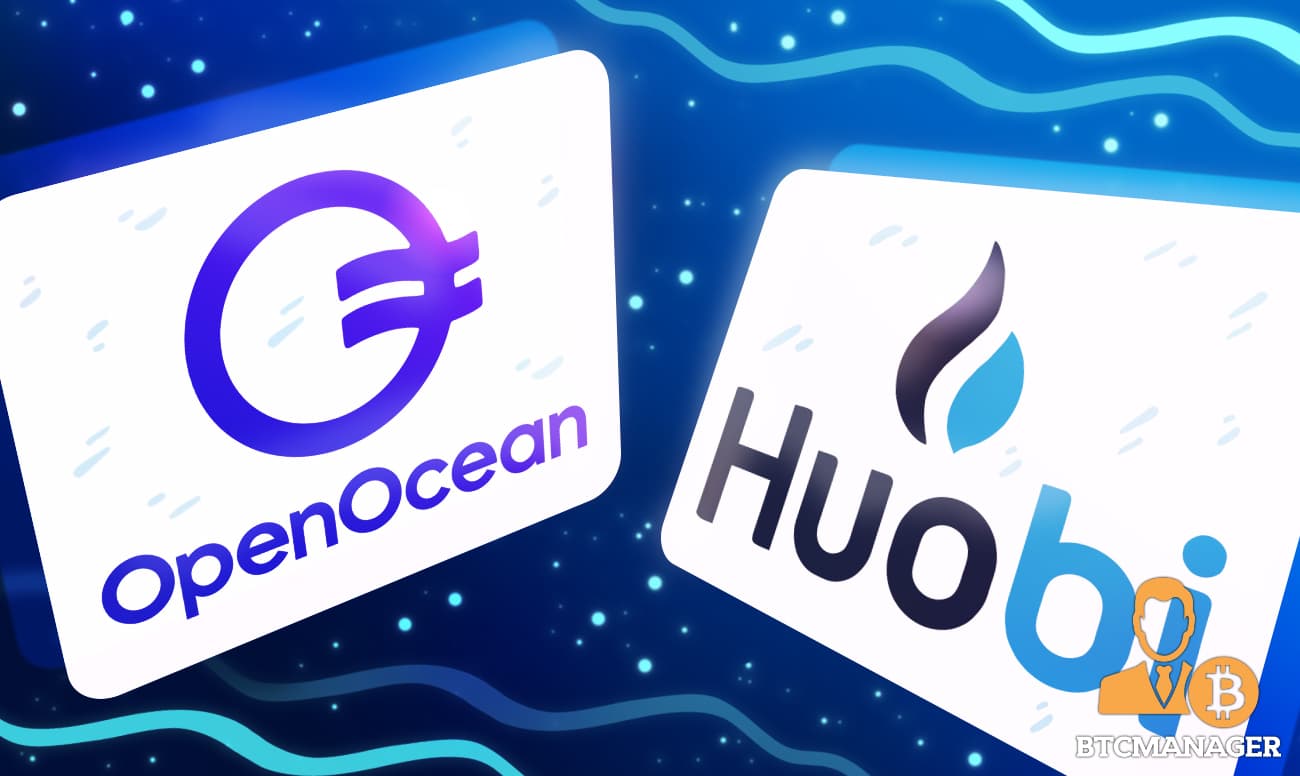 OpenOcean, an interoperable DeFi and CeFi aggregating protocol, has received funding from Huobi Ventures Blockchain Fund, a press release on July 5 shows.
Huobi Ventures and OpenOcean: Enhancing DeFi Aggregation
Following this investment, the DeFi protocol becomes one of the earliest projects to receive funding from the recently launched venture firm.
OpenOcean will now work closely with Huobi Ventures Blockchain Fund to bring more innovative solutions to the burgeoning Huobi ecosystem.
Expressly, participants will benefit from the solutions fronted by OpenOcean.
Through their trading strategies which tag higher capital efficiencies, traders and investors stand to rake more profits.
Commenting, the co-founder of OpenOcean, Cindy, said:
"Leading exchanges that are building in both DeFi and CeFi are investing in OpenOcean because of the value we bring as the first aggregator that connects these two previously isolated worlds. We now have, what we believe is, the best possible group of investors supporting us to facilitate our innovative products and ecosystem development."
A Mix of Security, Profitability, and Interoperability
OpenOcean wants to exploit its capabilities fully. Their smart contracts are safe following audits by CertiK and SlowMist.
By connecting DEXes launched in various high-value blockchains and individual CEXes like Binance, end-users enjoy unparalleled levels of liquidity and the best pricing options in a non-custodial environment.
Besides interoperability, the project is also banking on its easy-to-use interface, specifically designed to enable fast client onboarding.
At the moment, OpenOcean has integrated DEXes from Ethereum, Binance Smart Chain (BSC), Ontology, Solana, and Solana.
Additionally, they have completed Loopring Layer-2 DEX aggregation. Incorporating more blockchains brings more choices for users who can spread out seamlessly, enjoying various exciting projects across multiple protocols.
In the days ahead, OpenOcean will plug in Polygon. The latter aims to scale Ethereum and have become one of the most active public ledgers differentiated by competitively low transaction fees in a scalable setup. Other blockchains OpenOcean purposes of linking with are Polkadot—which is interoperable, featuring a dense array of DeFi projects—and xDAI.
Besides OpenOcean, Huobi Ventures Blockchain Fund was, on June 23, the lead investor of the Seoul-based Beyond Finance. They have also invested in Lithium Finance, dForce, and nine other projects.