CHANCER token $15 million presale announced, could transform online gambling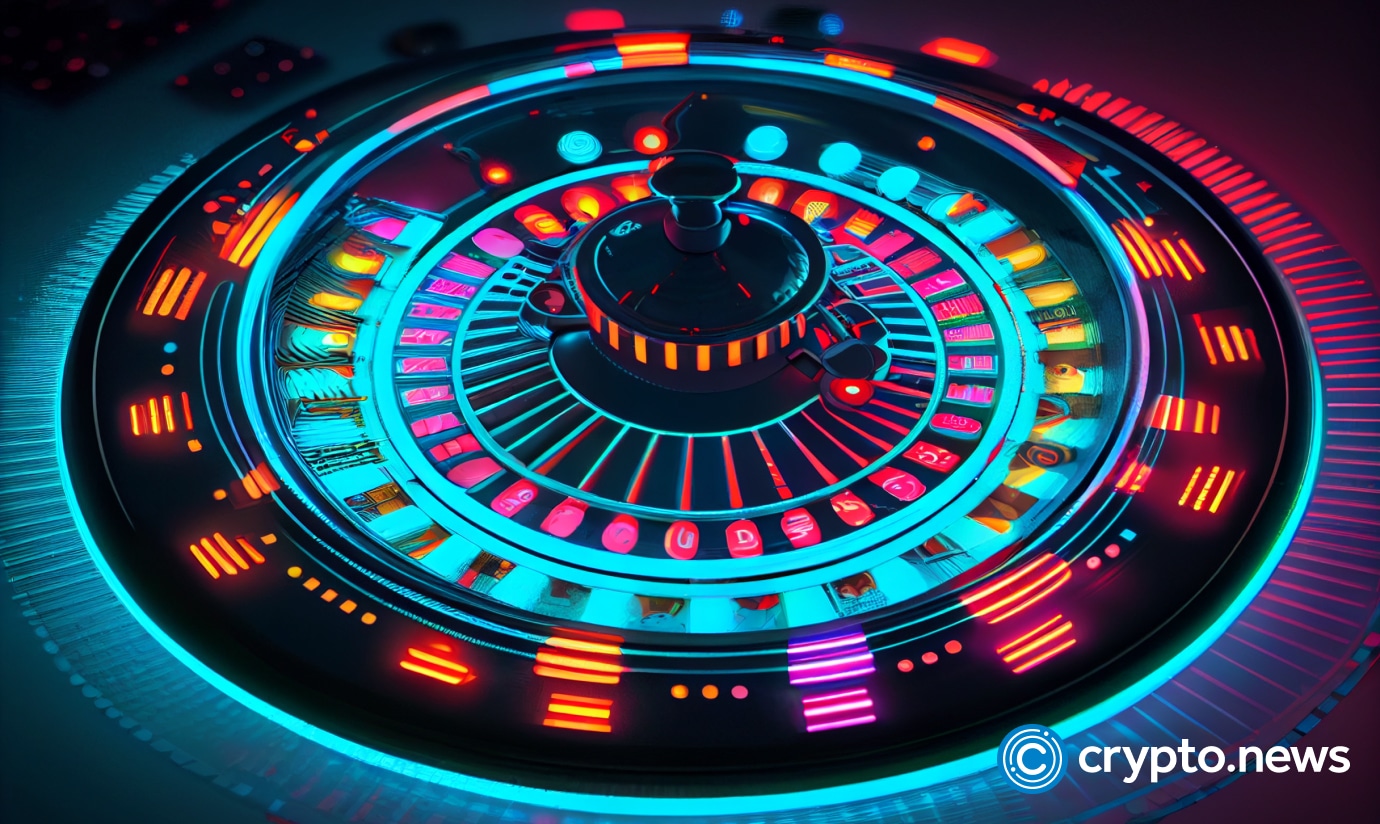 In an era of rapid technological growth, new players constantly emerge to disrupt established markets. One prime example is Chancer, a new blockchain-based project taking on the online gambling industry.
In this article, you'll learn what Chancer is, what makes it unique, and why users consider its token, CHANCER, one of the best investments in 2023.
Chancer could disrupt online gambling
The online gambling market, with revenue of over $60 billion in 2022, is set for disruption.
Chancer is an online gambling platform that allows users to remove centralized bookmakers from the equation. With Chancer, bettors no longer need to deal with the house skewing the odds in its favor; they become the house themselves.
Chancer is a crypto-based betting platform that runs on an innovative peer-to-peer (P2P) model powered by its native token, CHANCER. It allows users to create prediction markets on virtually any event with no restrictions, ranging from a small, lighthearted bet between friends to a global stake on who'll be the next person to walk on the moon.
In the online gambling industry, users have to surrender control. They're at the mercy of an intermediary who always comes out on top. It's in stark contrast to Chancer, where markets, odds, and resolution sources (verified by independent moderators) are up to the users, meaning the platform is expected to be a breath of fresh air for many bettors.
The co-founders, brothers Paul and Adam Kelbie, are taking a chance themselves. They believe that by using blockchain technology, they can revolutionize the online gambling industry for the better. Through a system emphasizing transparency and user control, Chancer aims to attract casual betting enthusiasts and serious crypto investors while ultimately putting the fun back into betting.
What makes Chancer unique?
Chancer is highly versatile, which is one of its major selling points. Users aren't confined to simple sports betting; they can create predictive markets for whatever they like, from political elections to the Oscars. This flexibility opens doors for Chancer beyond sports and promises to attract a diverse range of betting enthusiasts.
Chancer has devised various incentives to attract users and market makers to its platform. Take its integration of Google's live-streaming software, WebRTC, as an example. This software makes it easy for bettors to watch the outcome of their wagers in real-time while offering market makers content they can share and attract more participants. It means earning extra CHANCER tokens for market makers under Chancer's Share2Earn program. 
The platform's commitment to transparency is also a crucial differentiating factor. Running on the BNB Smart Chain (BSC) means that every transaction is publicly visible. Coincidentally, it also results in fast transactions and low withdrawal fees, which can rarely be said for many online gambling firms.
This commitment extends to Chancer's future governance plans. Taking a forward-thinking approach, the project's founders are already setting the stage for developing the Chancer decentralized application (dapp) and a decentralized autonomous organization (DAO). Once both are implemented, CHANCER holders will decide on the platform's future direction.
Is CHANCER a worthwhile investment in 2023?
The CHANCER token forms an integral part of the Chancer ecosystem. Its primary use is for making bets and receiving payouts. The token can also reward users for staking their tokens and creating markets. Its value will be closely linked to the platform's success. 
The upcoming presale launch of CHANCER can be an opportunity for investors exploring and looking to get exposure to one of the best investments in 2023. 
Chancer is seeking to gather $15 million, a small amount compared to the immense value of the online gambling industry. Nevertheless, the demand for a decentralized, user-controlled platform like Chancer is likely to be massive, and its stage one presale price of $0.01 per token seems excellent value given its potential.
The bottom line
By purchasing CHANCER tokens, investors aren't just buying into a cryptocurrency but a whole new online gambling paradigm. Its vision of a fairer, more equitable betting landscape is powerful, and its proposal will likely resonate with both bettors and investors across the globe.
Chancer can be of the best investments of 2023. The future looks promising for Chancer and its investors. If Chancer succeeds in becoming a well-known brand, early investors can expect to receive significant rewards.
You can take part in the CHANCER presale here.
Disclosure: This content is provided by a third party. crypto.news does not endorse any product mentioned on this page. Users must do their own research before taking any actions related to the company.