ChatGPT's mixed prediction on Polkadot, Tradecurve can outperform DOT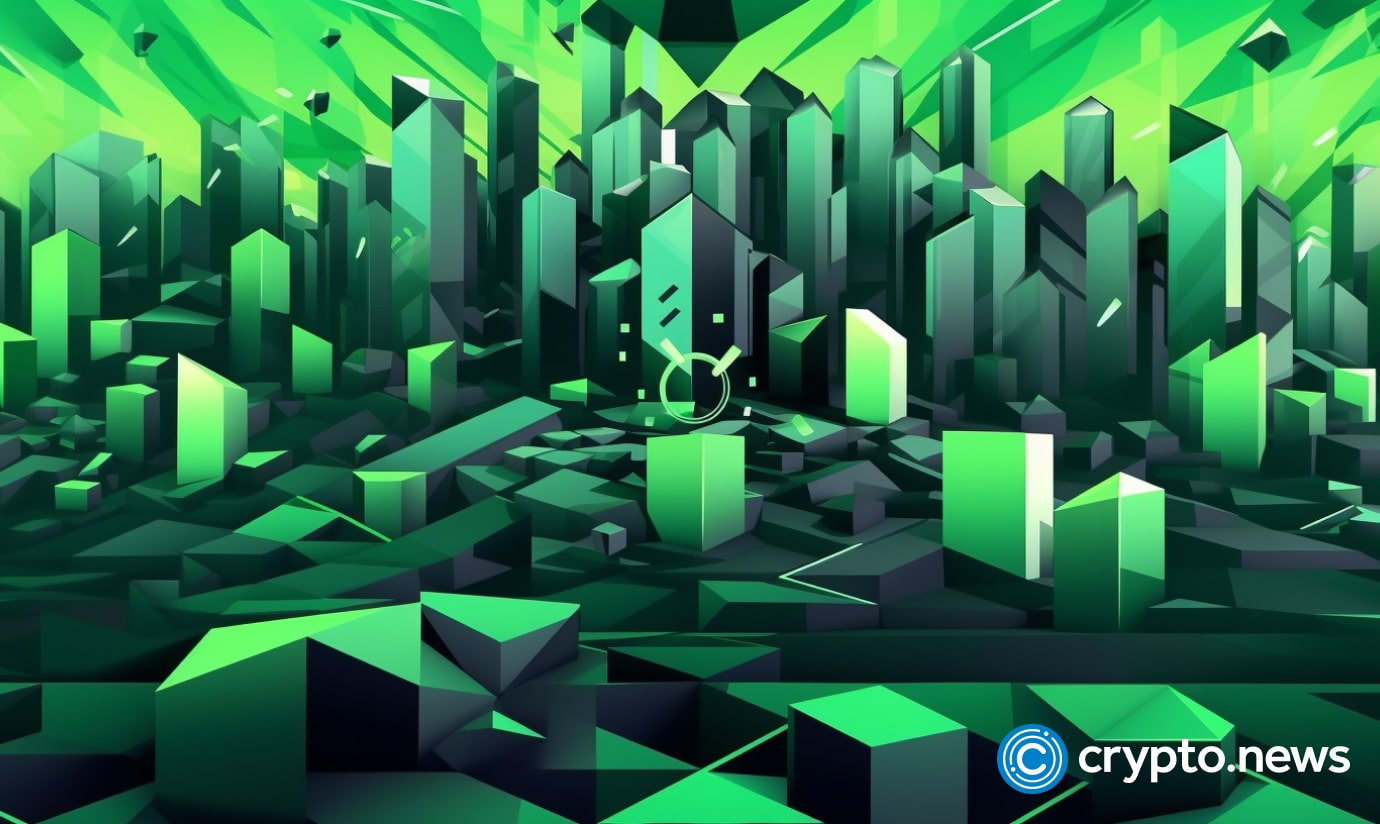 Despite substantial growth in its ecosystem, Polkadot's native token DOT has fallen by 9.45% over the past month, struggling to reflect the project's increasing influence. ChatGPT predictions show a significant divide on whether DOT will increase in 2023, causing many investors to opt for Tradecurve as a safe alternative.
ChatGPT Polkadot predictions are mixed
The future price of DOT is challenging to predict, and several factors are expected to influence its value significantly.
Firstly, the reputation of Polkadot plays a crucial role. In 2023, Polkadot is solidifying its reputation and has achieved several milestones. It has witnessed a substantial increase in individual contributors, growing from 15,000 to 19,090 since the beginning of the year. This developer count positions Polkadot as the second leading ecosystem, trailing only Ethereum, regarding developer engagement.
Secondly, the size of the Polkadot ecosystem is an important consideration. Ten new decentralized applications (dapps) have been developed in response to the growing demand for new services. This signifies that Polkadot is expanding its offerings to meet the market's needs.
Thirdly, the partnerships established by Polkadot are noteworthy. Throughout 2023, Polkadot has announced a minimum of 15 new collaborations.
Despite these growth indicators, DOT prices are struggling. As of the time of writing, DOT is trading at $4.98. Analysts hold differing views on the future value of the project.
Some experts predict DOT to reach $5.50 by the end of the year, which is a slight improvement from its current value. However, other experts are more optimistic and believe that DOT prices could double, surpassing $10.
Will Tradecurve outperform Polkadot?
Due to the varying predictions regarding the future value of DOT, some investors have chosen to refrain from investing in it for the short term and have instead opted to purchase TCRV, the native token of Tradecurve. The token is up 80% during its presale.
Tradecurve has ambitious objectives of disrupting the exchange market and has a long-term roadmap outlining its plans to accomplish this goal. With $20 million raised during the presale, developers aim to attract 100,000 clients within the first three months of its launch and establish itself as one of the top three global trading platforms.
Given the growing uncertainties surrounding many of the world's leading exchanges, Tradecurve finds itself in a favorable position to achieve its goals. Its decentralized and hybrid exchange combines the advantages of decentralized exchanges, such as anonymity, complete asset control, and private key control, with a diverse range of assets comparable to centralized exchanges.
Through Tradecurve, investors can utilize cryptocurrency as collateral to acquire assets like ETFs, CFDs, stocks, Forex, and commodities without undergoing know-your-customer (KYC) checks.
Additionally, apart from its decentralized nature, Tradecurve offers resources for enhancing trading knowledge, including a metaverse trading academy, AI trading bots, and copy trading subscriptions.
TCRV is available for trading at $0.018 and could rise by 38% to $0.025 after stage 4 of the Tradecurve presale. Supporters of the project are optimistic about future price gains.
For more information about the Tradecurve presale:
Click here to buy TCRV presale tokens
Join our community on Telegram
Disclosure: This content is provided by a third party. crypto.news does not endorse any product mentioned on this page. Users must do their own research before taking any actions related to the company.