China Tests CBDC to Track Student Card Purchases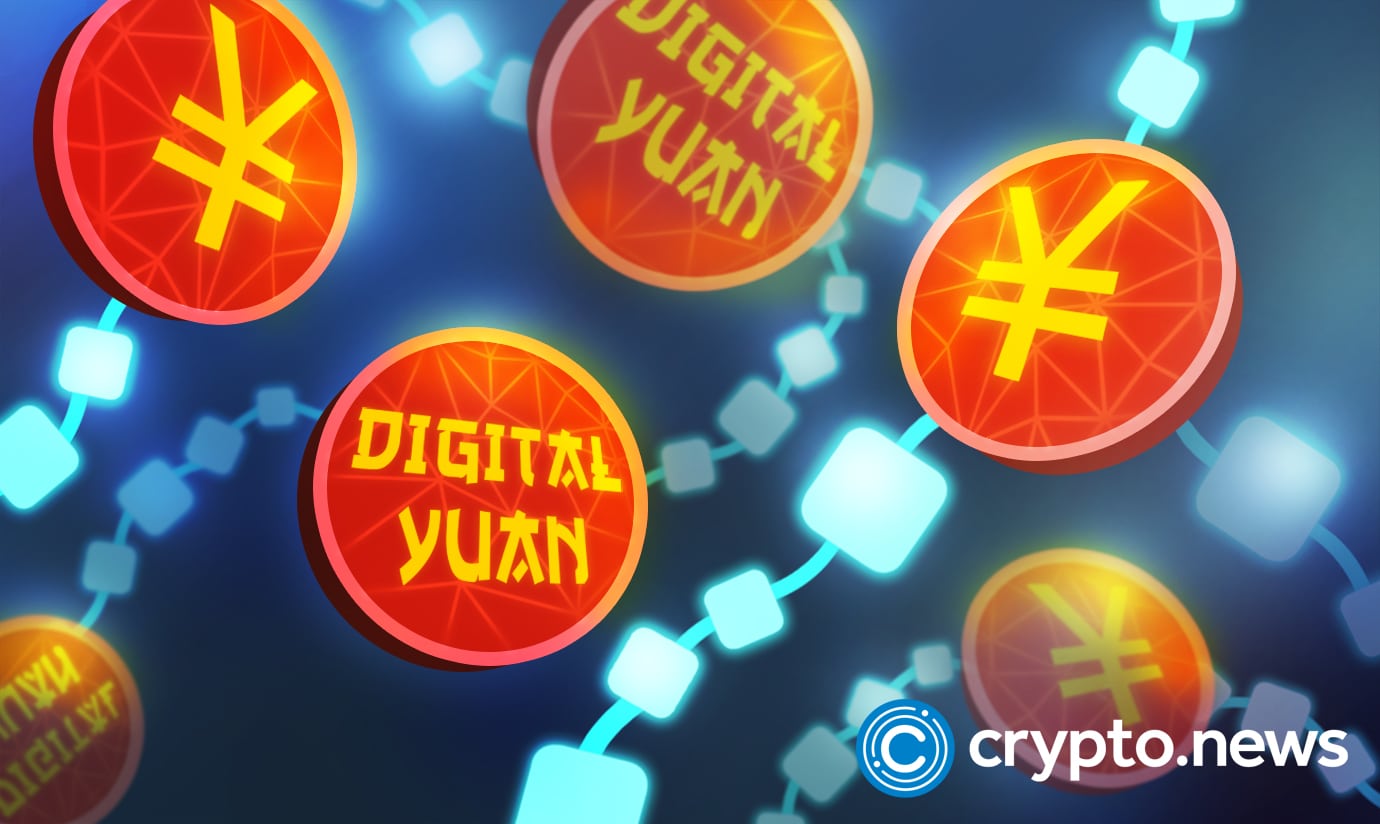 In the latest CBDC trial in China, the government tracked purchases made through the digital yuan CBDC student card.
China CBDC Trials Continue
China is inarguably the global leader when it comes to progress made on central bank digital currency (CBDC) testing. To date, the Asian powerhouse has conducted several CBDC trials to assess the viability, feasibility, and expenditure pattern of users when it comes to digital cash.
In the latest of such trials, the authorities tested the digital RMB smart student ID card at the Hainan Lu Xun Middle School. It is worthy of note that the digital yuan or eCNY was widely used during the recently concluded Winter Olympics. Most recently, the trials were extended to other regions in the country.
The report by Ledger Insights reads in part:
"In reality the solution is a mobile SIM card rather than a payment card. Smartphones are banned from lower and middle schools in China, so the ID card is a mobile SIM in a feature phone with multiple functions beyond payments. It was developed by China's biggest bank, ICBC, in conjunction with China Mobile."
In simple terms, the phone leverages NFC for payments and identity and GPS to enable the child's location to be tracked. Further, up to three family members can be programmed for speed dialing.
Children can use the card on the school's campus for making payments. However, the school can also authorize the card for use with a list of off-campus merchants. In addition, parents can monitor the child's payments made with the digital RMB smart student ID card. What's more, they can even top up the card's digital currency balance.
While the smart cart allows parents to actively keep track of their child's purchase behavior, it, however, instills a sense of unquestionable compliance toward third-party control within the child from a young age.
Digital Yuan Use-Cases Are Expanding
On a similar note, one of the earliest applications developed for the digital yuan was to use the CBDC at senior care facilities.
A recent application of the digital yuan is its use to prepay merchants in the new Hainan Free Trade Port region. Consumers can use the digital yuan to prepay for services, and blockchain smart contracts are used to release funds to the merchants in line with user consumption. If the merchant foes out of business, the consumer becomes eligible to get their money back. From a merchant's perspective, the flow of payments is essentially automated.
As previously reported by crypto.news, China's Dalian Commodity Exchange had successfully used the digital yuan for fees settlement in the nation's futures market.