China: Huobi Ceases Support For Crypto Derivatives Trading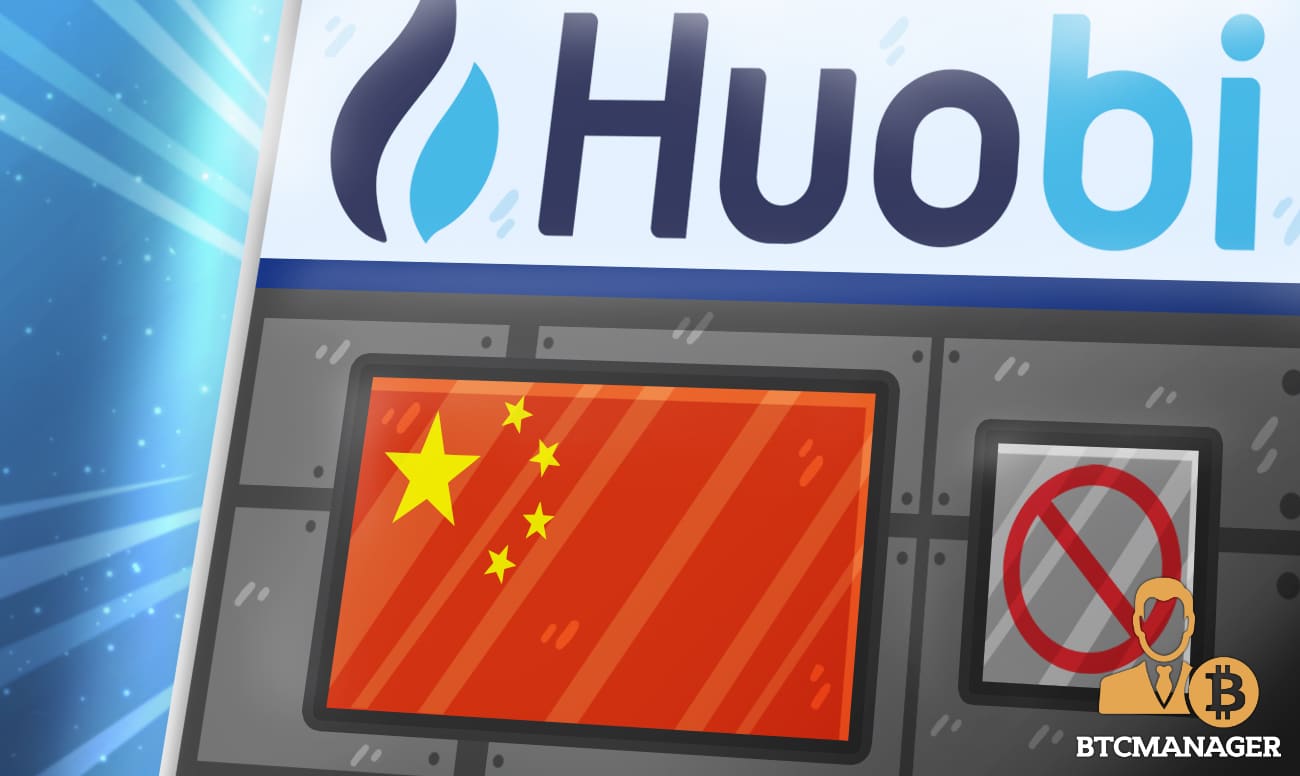 China's ongoing crackdown on cryptocurrencies has forced Huobi exchange to halt derivatives trading services to users in China. As per an updated User Agreement from the Seychelles-based exchange, China is now on the list of prohibited jurisdictions for derivatives trading. Crypto users in the country can still access the exchange for spot trading.
Mounting Necessary Restrictions
The news comes just days after Huobi ramped up restrictions for derivatives trading. On June 16, the exchange reduced futures leverage levels available to users from 125X to 5X and restricted new Chinese users from accessing derivatives, citing renewed regulatory guidelines in the country. 
"In order to protect the interests of investors, a portion of services such as futures contracts, ETP [exchange-traded products] or other leveraged investment products are temporarily unavailable to new users from a few specified countries and regions," Huobi stated.
Huobi's restrictions on derivatives have forced some Chinese traders to seek alternative trading venues. The exchange, which is one of the "Big Three" exchanges in China along with Binance and OKEx, likely did not take the decision to halt derivatives trading lightly. That is because derivatives are a critical product that defines the competition between the top exchanges in the Chinese crypto market.
Chinese Crypto Traders Left Scrambling
The escalation in crypto restrictions in China has led traders and investors to seek alternative trading avenues such as OTC desks. The ongoing waves of China FUD have sparked a market slump in recent weeks as weak hands were spooked into selling their crypto holdings.
The Chinese Communist Party's decision to double down on its crypto ban has led many traders to consider decentralized exchanges (DEXs) over centralized exchanges (CEXs) as viable trading platforms.
According to Rachel Lin, the CEO of SynFutures DEX, most Chinese traders have started becoming familiar with decentralized crypto trading platforms. The move away from CEXs among long-time traders began last October when OKEX suddenly suspended crypto withdrawal on its platform for five weeks.
The current anti-crypto crackdown from Chinese officials seems to be more severe than on previous occasions. Crypto miners are already moving away from China in droves after the ban was imposed, causing the Bitcoin Network hash rate to plummet by almost 50%.
However, crypto enthusiast Nic Carter believes that the massive miner migration from China will not affect the robustness of the Bitcoin Network. He argues that it could be a net positive in the long-term, as it will finally spread mining to other countries and reduce Chinese dominance.
Binance Gains Appeal Among Chinese Traders
The crypto trading restrictions implemented by Huobi and last year's move by OKEx to halt withdrawals unexpectedly have only helped Binance gain more appeal in the Chinese market. 
China-based crypto-journalist Colin Wu recently noted that traders are "either Binance or smaller China-based exchanges." Binance is reportedly more appealing to Chinese crypto investors because it has moved most of its staff and operations out of China following the country's ban on crypto in 2017.