China Officially Issues Cryptocurrency Rankings: Ethereum Bags First Place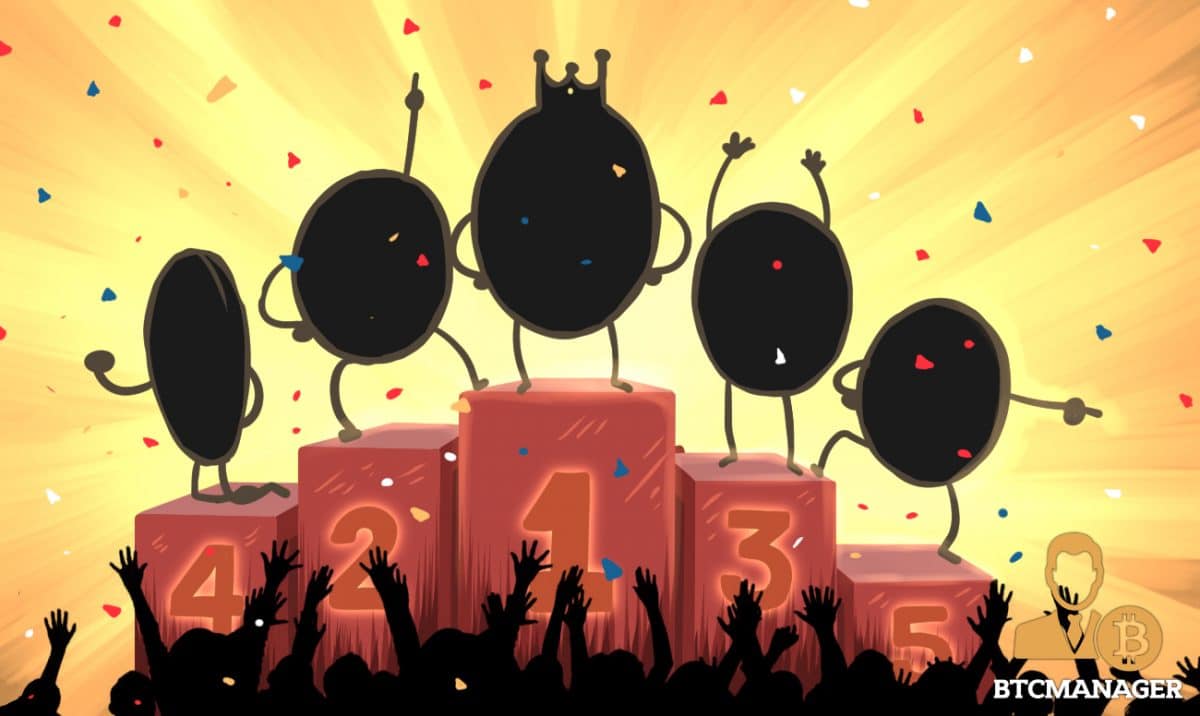 China publically issued the world's first government-issued blockchain and cryptocurrency ratings on May 17, 2018. The development is the first in a series of steps planned by Beijing to regulate the burgeoning digital asset class.
Ethereum at Number One, Bitcoin at Number 13
According to a report on a website owned by China's Ministry of Industry and IT, the Asian superpower analyzed and issued public ratings on 28 cryptocurrencies, based on three factors: underlying technology, protocol creativity, and application.
The results show that the smart contract platform Ethereum is ranked as the number one cryptocurrency, with its technology assessment index garnering a total rating of 129.4.
The ministry placed Bitcoin at rank 13, giving it a low 39.4 rating for its technology, and 13.1 for application. Regardless of the low score, the pioneer cryptocurrency enjoyed the highest "creative" index, and this is due to the fact that bitcoin is responsible for starting it all (blockchain and decentralized movement), and being the first one to do so.
Despite releasing ratings, there is no clarity on the rating criteria and methodology. How the agency come up with the numbers is anyone's guess. The announcement follows the establishment of national guidelines for blockchain technology, expected to be finalized by the end of 2019 according to state-run Economic Information Daily.
Unhyped Altcoins Garner Impressive Ratings
The list featured unhyped coins whose application potential was recognized by the Chinese officials. In second place is decentralized content monetization blockchain platform Steem, receiving a higher technical rating than Ethereum but a low "applicability" rating. However, Steem received the best rated "basic technology" with an 82.7 sub-index, presumably due to its innovative blockchain graphene architecture.
https://twitter.com/HappyWithCrypto/status/997002939859394561
In third place is Lisk, with an overall score of 104.8 and a sub-index of 64.4, 20.9, and 19.5 for technology, applicability, and creativity respectively.
In fourth place is NEO, China's "own" blockchain network that regularly draws parallels to Ethereum. Its parent organization, OnChain, reportedly has close ties with the government. Despite its repute, however, officials did not highly regard the currency and gave it significantly lower ratings than Ethereum. Surprisingly, NEO was the second lowest rated currency for "creativity," with BitShares rated the last.
However, the automated smart contract platform was the best rated for "applicability," with a 26.6 sub-index against Ethereum's 23.7. In third place in this regard was QTUM, another Chinese blockchain project, with a 22.8 application sub-index.
Salient Takeaways from Rankings
Globally, Chinese blockchain applications apply for the highest number of patents, but the rankings clearly show that Chinese officials do not highly regard native projects, indicating that the country lags behind in the area of blockchain technology.
However, the monthly issuance of this index is intended to help Chinese authorities to fully grasp the status of blockchain technology development, alongside tracking the progress of projects in general.
'Zen' investors/traders may want to pay close attention to the 'innovation' metric, as previous research has highlighted the innovation potential as the main driver of cryptocurrency returns, as reported by BTCManager during January 2017.