China's BSN Picks IOST's Shanyiou Platform as Official Designated Application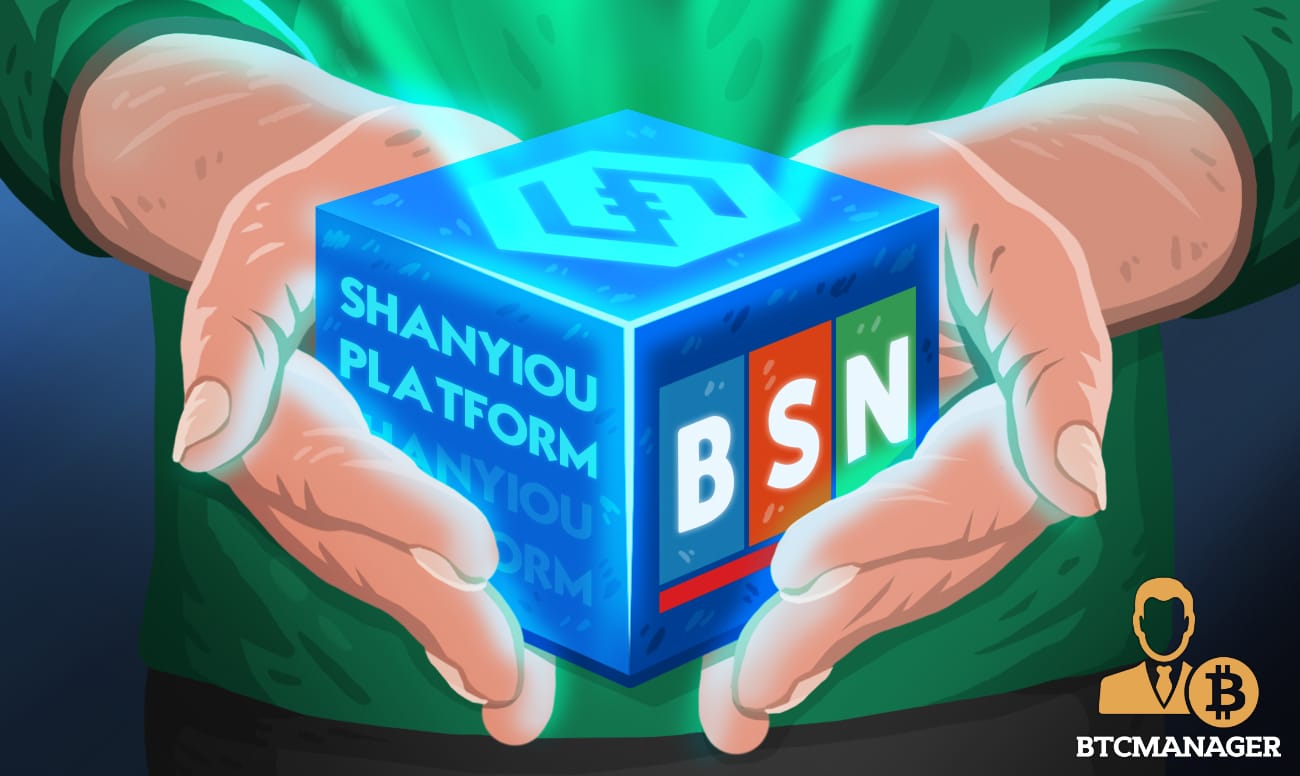 Enterprise-grade, scalable blockchain network IOST today announced that China's first national blockchain consortium, the Blockchain Service Network (BSN) has selected the Shanyiou Charity Information Publicity Platform under IOST's Enterprise Arm – Aiou Technology – as its Official Designated Application.
Implications of Shanyiou Getting Selected as Official Designated Application
For the uninitiated, BSN is China's first nation-wide consortium aimed toward leveraging the benefits of blockchain technology to offer a cross-network, cross-regions, and cross-institutional global distributed ledger technology (DLT) service infrastructure. As reported by BTCManager in April, Aiou Technology had officially become a qualified developer of the BSN.
Now, among several applications submitted by BSN's qualified developers, the Chinese national consortium has chosen IOST's Shanyiou application as the sole designation application in the BSN's Public Welfare & Charity category.
To give some context, in a bid to better cater to the demand for high-quality blockchain applications for the users and to fix the supply and demand mismatch in the industry, the BSN Alliance recently launched an official designated blockchain application mechanism called the "BSN Official Designated Application."
In accordance with the requirements of the end customers and the general availability of DLT products in the industry, BSN Development Alliance's developer committee established 14 general blockchain application categories and 1 "other" category. These categories cater to a wide array of industries, including supply chain, finance, law, and public welfare & charity, among others. The consortium plans to choose only top-quality and promising blockchain product solutions from the network's Qualified Developers and include them as Official Apps.
Staying true to its mission of selecting only the most technologically advanced and robust DLT product solutions, BSN announced that it had chosen IOST Enterprise Edition's Shanyiou Charity Information Publicity Platform as its Official App under the Public Welfare & Charity category. The consortium will work together with Aiou Technology to brainstorm, develop, and implement cutting-edge DLT solutions for government and enterprises.
About the Shanyiou Platform and Its Role in the BSN
Aiou Technology launched the blockchain-powered Shanyiou Platform in February 2020, in conjunction with Ningbo and Changsha local governments, the China Enterprise Federation and China Software Association. The DLT platform was initially launched in an attempt to foster increased transparency among charity organizations and mitigate the impact of the COVID-19 pandemic in the public welfare space.
Notably, several institutions are already on the Aiou information disclosure platform. The announcement describes the functional mechanism of the platform as follows:
"Whenever a particular individual or organization wishes to donate materials or funds to a certain institution, they just need to register on the platform, and then they will be able to see all donation details and also material reception and distribution processes details."
IOST Enterprise Edition's Shanyiou Platform effectively tackles the many pain points associated with traditional charities that are notorious for being slow and opaque in their everyday operations. Shanyiou Platform enables users to seamlessly view the summary information, the status of the current donations and expenditures in real-time. In essence, Shanyiou makes the entire process of charity donation transparent, traceable, and irrefutable.
Technical Prowess of Shanyiou
Unlike the vast majority of current blockchain applications that have a tough time scaling transactions to meet the market demand, currently, Shanyiou boasts of a peak of one million transactions per second (TPS). Further, the platform supports hundreds of millions of data uploads.
At present, nearly 100 members from the China Enterprise Confederation and China Software Association have joined Shanyiou. These entities are leveraging the platform to provide information for the source and distribution of donated materials from more than 20 provinces and cities in China.
The confidence exhibited by the aforementioned national organizations is a testimony to Shanyiou's strong technical infrastructure and positions it as a frontrunner among blockchain platforms for enterprises and governments to help them streamline their operations.
IOST Committed to Fostering a Blockchain-Driven Economy
Shanyiou's launch received widespread media mainstream attention from prominent Chinese publications including People's Daily Online, Xinhuanet, and Tencent, which speaks volumes of the platform's unparalleled potential.
Shanyiou Platform is committed to further IOST's resolve to utilize the benefits of blockchain technology to impart more transparency and efficiency to the charity and public welfare industry.
As a member of Hyperledger – a multi-project open-source collaborative effort to advance cross-industry blockchain technologies – Aiou Technology possesses vast invaluable experience in developing DLT-based government-enterprise solutions.
IOST Enterprise Edition looks forward to giving vital inputs to the BSN development alliance and play a key role as one of the driving forces to enable an efficient, scalable, and trustless blockchain ecosystem in China.