How Chinese Bitcoin Exchanges Reinvent themselves after the Shutdown of Bitcoin Trading in China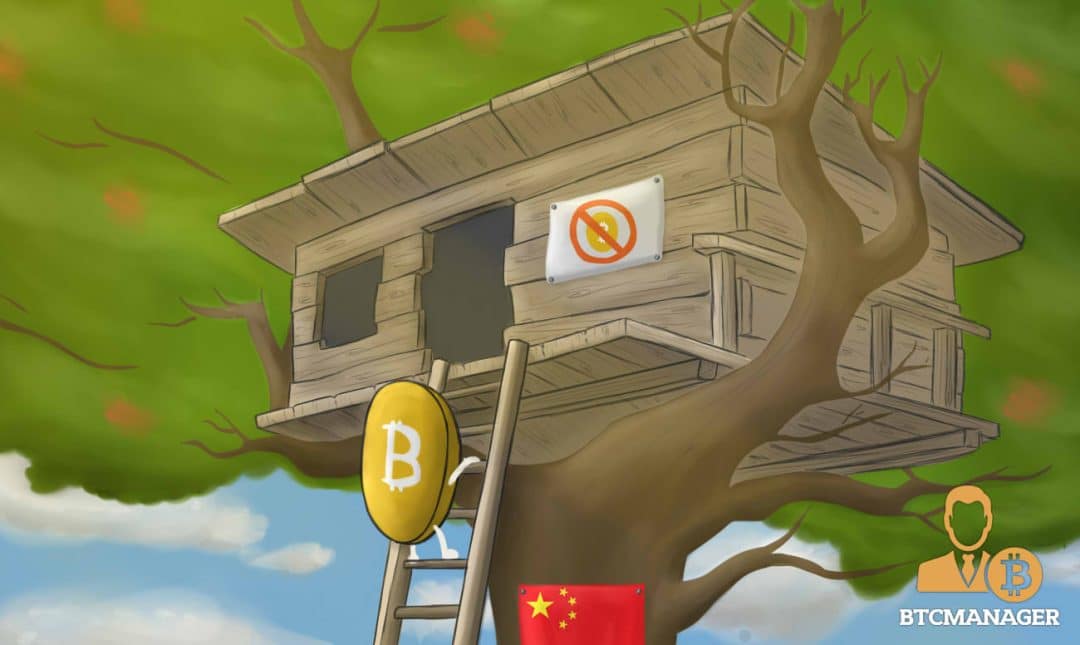 With the beginning of November comes the end of an era in China: bitcoin trading on exchanges is officially prohibited, as exchanges had to shut down their trading platforms.
In September the Chinese Central Bank, the People's Bank of China (PBOC), announced that exchanges have to shut down the trade of virtual currencies against Chinese Yuan (CNY). After most exchanges ceased operation at the end of September, the two largest exchanges, Huobi and OKCoin, have been allowed to operate until end of October. Now the time has come for them to close. The trading of Bitcoin officially became history in China.
Like a phantom pain, there are some minor signs of trading from Chinese exchanges. The crypto-to-crypto exchange Binance.com seems to be still active, while it's hard to say if btc38 is still alive or not. Some data says yes, some says no. The p2p platform LocalBitcoins however seems to be alive; its trading volume reached new all time highs.
The PBOC did not officially declare Bitcoin trading illegal. There is some hope, in fact, that it will set rules under which exchanges can resume operation. But currently there is no indication if and when this will happen. Hence the big Chinese exchanges, OKCoin, Huobi and BTCChina, need to find other business areas they can operate in. And they wouldn't have become the most successful exchanges in the highly competitive Chinese market, if they were not flexible enough to reinvent themselves.
OKCoin
The Beijing based exchanges OKCoin closed all trading platforms on October 30th at 12 o'clock a.m. The website is still live, however, and users can withdraw CNY on bank accounts and all kind of digital assets like Bitcoin or Ether on other platforms or private wallets.
The website will be rebranded as Bihang.com and stay online. It will offer the clients a free online-wallet for all kind of digital assets. Some believe that OKCoin will be able to monetize some extra-services for users. The team in Beijing plans to reinvent itself as a service provider for blockchain applications and development, targeting both the Chinese as the international market. The Chinese government indicated that it remains open for allowing and even supporting blockchain technology to blossom.
The other branches of OKCoin, for example the Dollar based trading platform or the international platform, OKEx, will remain unaffected by the shutdown. Based in Hong Kong and thus less dependent of the PBOC's goodwill, OKEx plans to open a P2P platform, similar to LocalBitcoins. It will likely try to re-enter the Chinese market with it.
Huobi
The story of Huobi is very similar to that of OKCoin, as the platform ceased all trading pairs including CNY on October 31th. Like OKCoin it still allows the withdrawal of CNY on bank accounts and digital assets on other platforms and wallet, and like its competitor it will continue to allow the customers to store and use digital assets for free. Further Huobi will manage all kind of hard forks and chain splits for the users and position itself as an information center and service platform for blockchain technology.
Beside that Huobi focuses mostly on its international business: Huobi Pro, an international platform for the trading with digital assets, is not affected by the shutdown and will expand its activity. Also Huobi plans to expand in other markets, like South Korea with Huobi Korea, or the USA and Dollar markets with Huobi USA.
Like OKCoin Huobi also plans to enter the P2P market with a P2P platform based in Hong Kong, and to use it to re-enter the Chinese market.
BTCChina
Other than Huobi and OKCoin, the oldest platform for trading bitcoins against CNY, BTCChina, had to shut down its trade engine at the end of September. Since then the company rebranded as BTCC and shifted resources on its mining pool, on the international market and on its wallet software Moby.
All these projects have been active before the PBOC's decision to shut down Bitcoin exchanges, which is why BTCC has not been significantly disrupted. BTCC founder Bobby Lee explained in a recent AMA, that he is positive that the Chinese interest in Bitcoin will not cease to exist, but continue to strive. He also confirmed rumors that the PBOC will allow certain exchanges to reopen under strict regulation, but he doesn't know more and is not aware of any plans to reopen exchanges in mainland China.
It seems, that China will play no role in the international Bitcoin trading for the foreseeable future – but there are good chances, that due to P2P platforms, it will continue to be possible to buy and sell Bitcoins.