Chinese Bitcoin Miners Hit With Heavy Losses After Flood Damage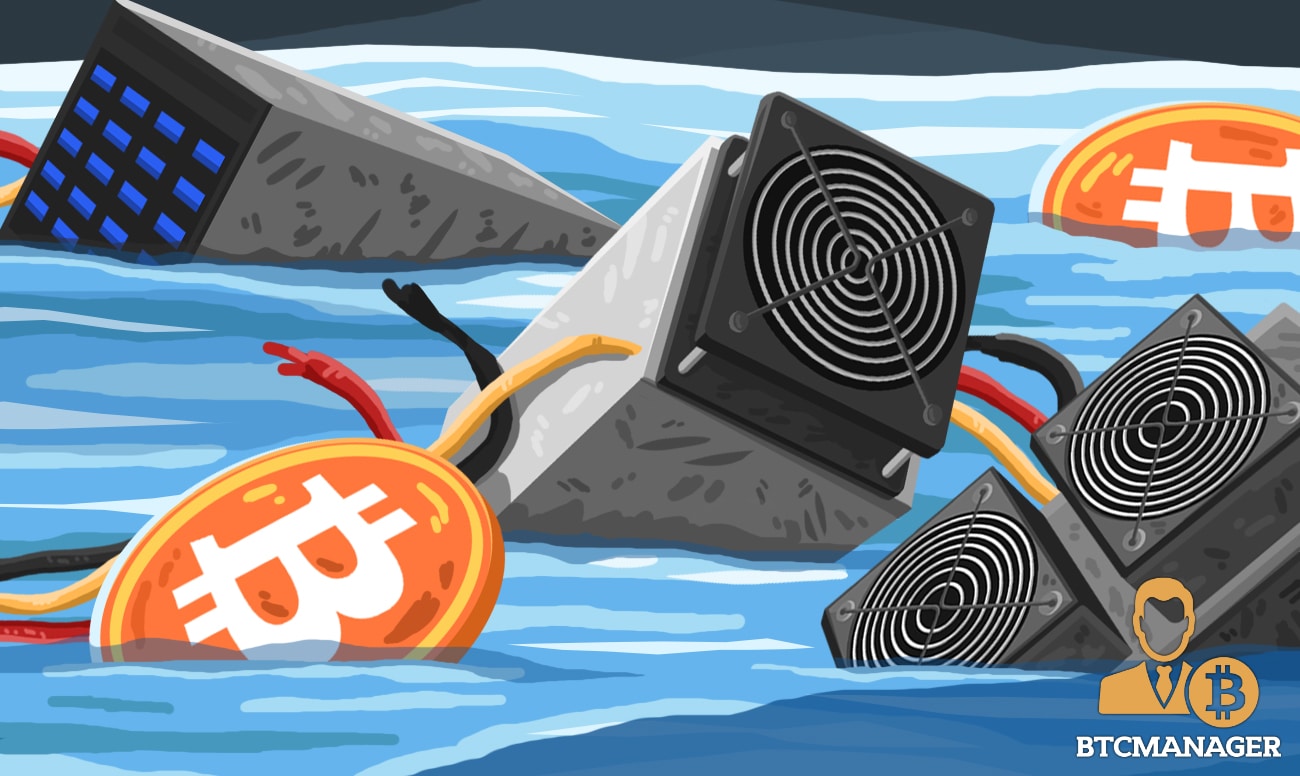 Massive flooding in some parts of China has damaged several bitcoin mining farms, leaving Chinese miners with heavy losses, and resulting in a fall in the Bitcoin hash rate.
Flooding and Mountain Collapse
According to local reports, severe storms hit many areas including Sichuan Mianyang, Guangyuan, Chengdu, Aba and Meishan, causing flooding and land movements. The flooding resulted in the collapse of a few mountain formations, and substantially raised river water levels, causing a failure of local hydropower and telecommunication infrastructure due to equipment damage.
The areas of Sichuan and Aba in particular, which have gained popularity as bitcoin mining hotspots due to their abundance of cheap electricity, suffered catastrophic damage as several million dollars worth of mining equipment damaged by floods. Apart from the massive material loss to bitcoin miners in the area, the incidents also led to flooding on the Bitcoin blockchain, as its overall hash rate suffered a significant drop when tens of thousands of Chinese mining rigs went offline.
Bitcoin Mining in China
Available data puts the percentage of the world's cryptocurrency mining capacity from China at more than 70 percent. This means that most blockchains are dependent on Chinese miners for their hash rate. Sichuan alone accounts for more than 70 percent of China's total coin mining capacity, meaning that approximately 49 percent of the world's Bitcoin hash rate is dependent on this single area of China.
Favored by crypto miners for its cheap and abundant electricity and low operating costs, Sichuan is effectively the world's crypto mining headquarters, hosting several mining setups built using basic construction setups in remote mountain villages. In part as a result of the flimsiness of the majorly flimsy construction setups, the floods and earth movements had a disastrous effect on the operation of coin miners in the area, leading to reports of temporary flooding on the bitcoin blockchain.
Data from Golden Financial shows that the Bitcoin's hash rate has been on a significant downward trend since June 24, reaching its lowest point in 20 days on June 27, which mirrors the time of the floods in China.
At press time, there was no exact data regarding the number of mining farms destroyed, but it is estimated that tens of thousands of mining rigs have been irreparably damaged. Notwithstanding, the flooding is expected to be only a temporary setback to bitcoin mining in China, which remains an extremely popular space despite the ban on trading of crypto assets in China.
While the ban remains in effect, Chinese authorities have not placed any restriction on coin mining, seeing it as an economically beneficial activity as long as miners do not engage in electricity theft and other forms of illegal coin mining.