Chinese Court Declares All Salary Payments in USDT Stablecoin Illegal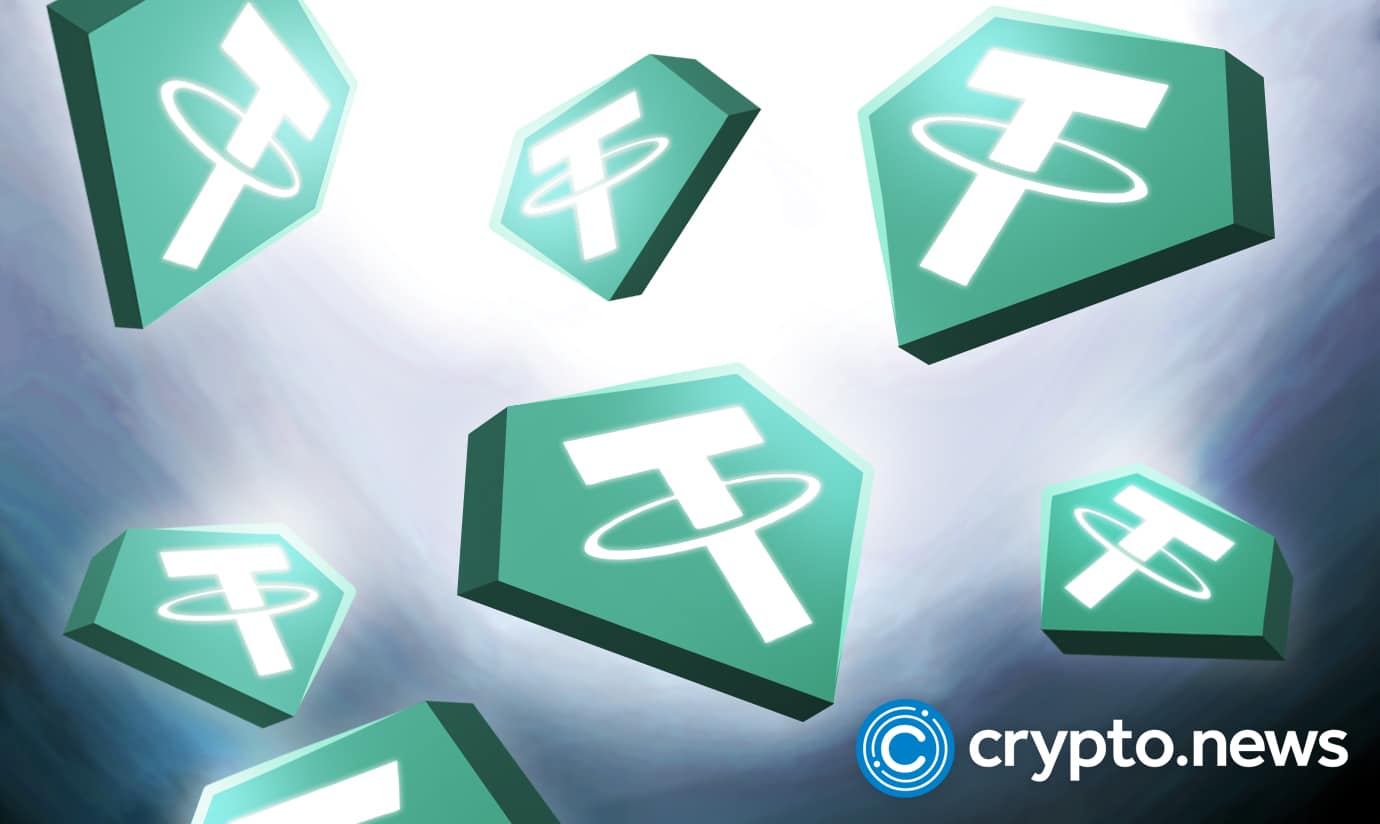 A Chinese court has deemed the Tether USDT stablecoin unsuitable for salary payments following the nation's blanket ban on all types of crypto transactions.
China's Cold Relationship with Cryptocurrencies
China halted all kinds of cryptocurrency transactions last year, prompting its citizens to consider using stablecoins. However, China stressed against the use of stablecoins, especially for those firms that use Tether (USDT) to pay their employees.
According to a report on Wednesday by local news agency Beijing Daily, Beijing's Chaoyang District People's Court ruled that stablecoins like USDT should not be used for salary payments.
The District People's Court stated that digital currencies like Tether USDT should not flow in the market as a currency. However, all employers should consider paying their workers using renminbi (RMB), which is their official currency.
Reasons for Ruling Against Tether (USDT)
The decision to rule out stablecoins sprung from a court case concerning a staff member at a local blockchain firm suing his employer for not agreeing to pay his salary in RMB.
The staff member identified as Shen sued his former employers after the dissolution of the company for not settling his salary after he completed a project.
According to the plaintiff, instead of receiving his wages in RMB, his employer had cleared half his salary and bonuses in the USDT stablecoin.
The court however cited China's blanket ban on crypto in September last year and declared that virtual currencies like USDT do not have the same legal status as legal tender.
The Chinese court backed the plaintiff's request to be paid his salary and bonuses in the form of RMB. Apparently, his appeal fully complies with local laws and the court backs him.
The hearing sided with the plaintiff, and the defendant was ordered to pay a total of more than 270,000 RMB ($40,000) in wages, performance bonuses, and annual bonuses he owed the plaintiff.
China's Continued Fight Against Crypto
China isn't backing down from crypto, ever since the People's Bank of China officially announced a set of measures to fight against crypto adoption in China last September. In particular, several Chinese state authorities established a new mechanism to prevent financial players from participating in any digital currency transactions.
The nation maintains that cryptocurrencies threaten the country's financial stability. A number of agencies believe that digital assets carry risks to the extent of warning that the current market condition will push Bitcoin to zero.
The USDT stablecoin is considered one of the most well-known stablecoins globally despite the crackdown from China. Tether is pegged by the U.S. dollar and is also the third-largest cryptocurrency after Bitcoin and Ether in terms of market capitalization.
Even though stablecoins are the biggest digital assets in terms of daily trading volumes, China is still on the lookout for digital currencies within its boundaries. It seems this will not be the last time to hear of China's crackdown on virtual currencies until all its citizens conform to the nation's currency, the renminbi (RMB).