Chinese Food Producer Taps VeChain ToolChain to Power Food Traceability Platform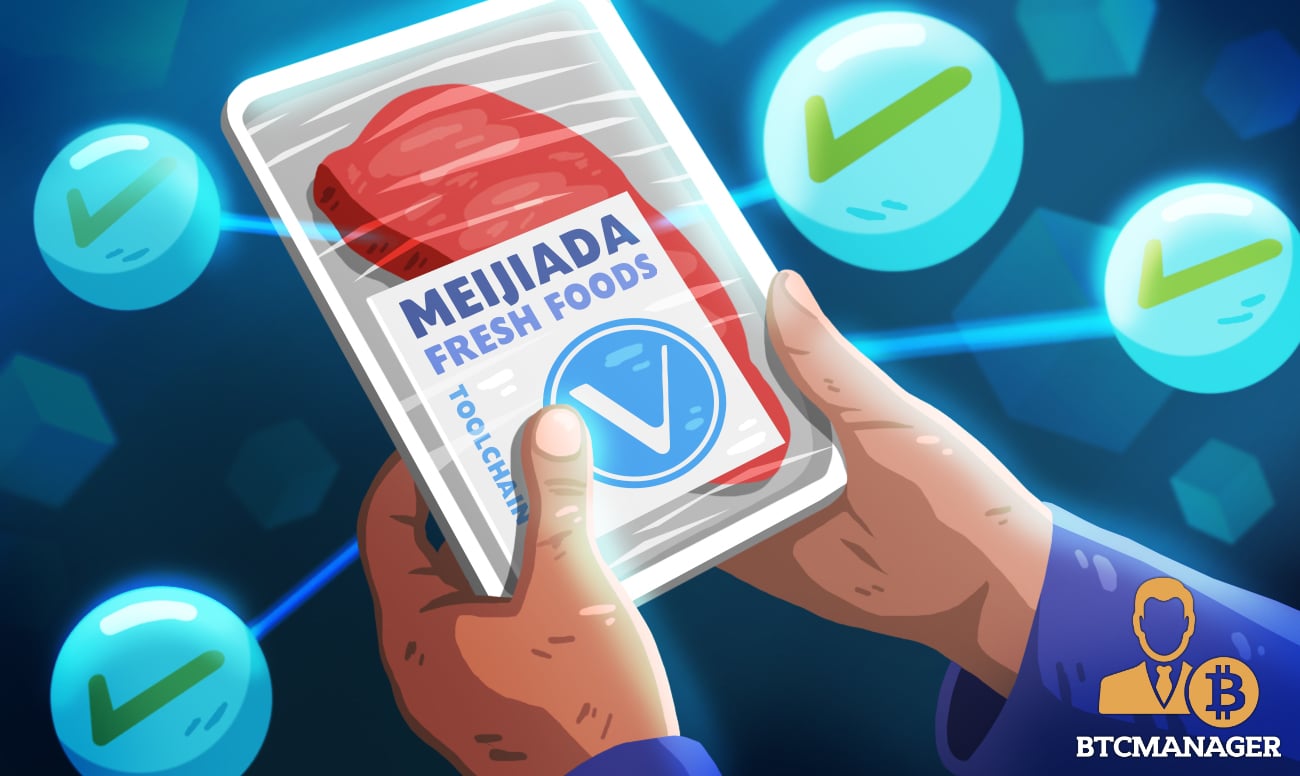 Singapore-based supply chain-focused blockchain project VeChain (VET) on June 6, 2020, announced that it had partnered with Shenzhen Yuhongtai Foods Co. Ltd to power its Food Traceability Platform with the VeChain ToolChain technology.
VeChain ToolChain to Power Meijiada Fresh Foods Food Traceability Platform
Customer awareness toward food safety – accentuated by the current COVID-19 pandemic – has forced food producers and sellers to be more transparent with their food safety practices. Notably, consumers in major Chinese cities – including Shenzhen – place great importance on food safety, a fact Shenzhen Yuhongtai subsidiary Meijiada Fresh Foods seem to be cognizant of.
Although Meijiada Fresh Foods adhere to the strictest food safety protocols, proving the same to the customers has remained a challenge for the company. This issue is all the more prevalent in a city like Shenzen where the tech-savvy customers are reluctant to trust the information presented on readily-packaged meat products such as the date of packaging.
To serve Shenzhen citizens' appetite for premium meat products, Yuhongtai Foods Co. Ltd collaborates with #VeChain to develop a #blockchain powered Food Traceability Platform. https://t.co/gFCOfoVT1S

— VeChain Foundation (@vechainofficial) June 6, 2020
In a bid to circumvent this problem, Meijiada Fresh Foods has inked a deal with VeChain to tap the latter's blockchain-powered traceability solution VeChain ToolChain.
Through this partnership, Meijiada Fresh Foods will be able to upload key supply chain data of their products such as the place of origin, processing flow, logistics information, data of packaging, as well as marketing information and more to the VeChainThor blockchain.
The information uploaded on VeChainThor blockchain would then be displayed to the consumers in a specialized landing page after they scan a QR code printed on the packaging of the product. The announcement reads in part:
"Through a scan of the QR code on the packaged product, customers will be able to learn more about the product's information and most importantly, can be assured of the product's safety before consumption. More product lines can be expected in the near future when the current implementation is gaining success."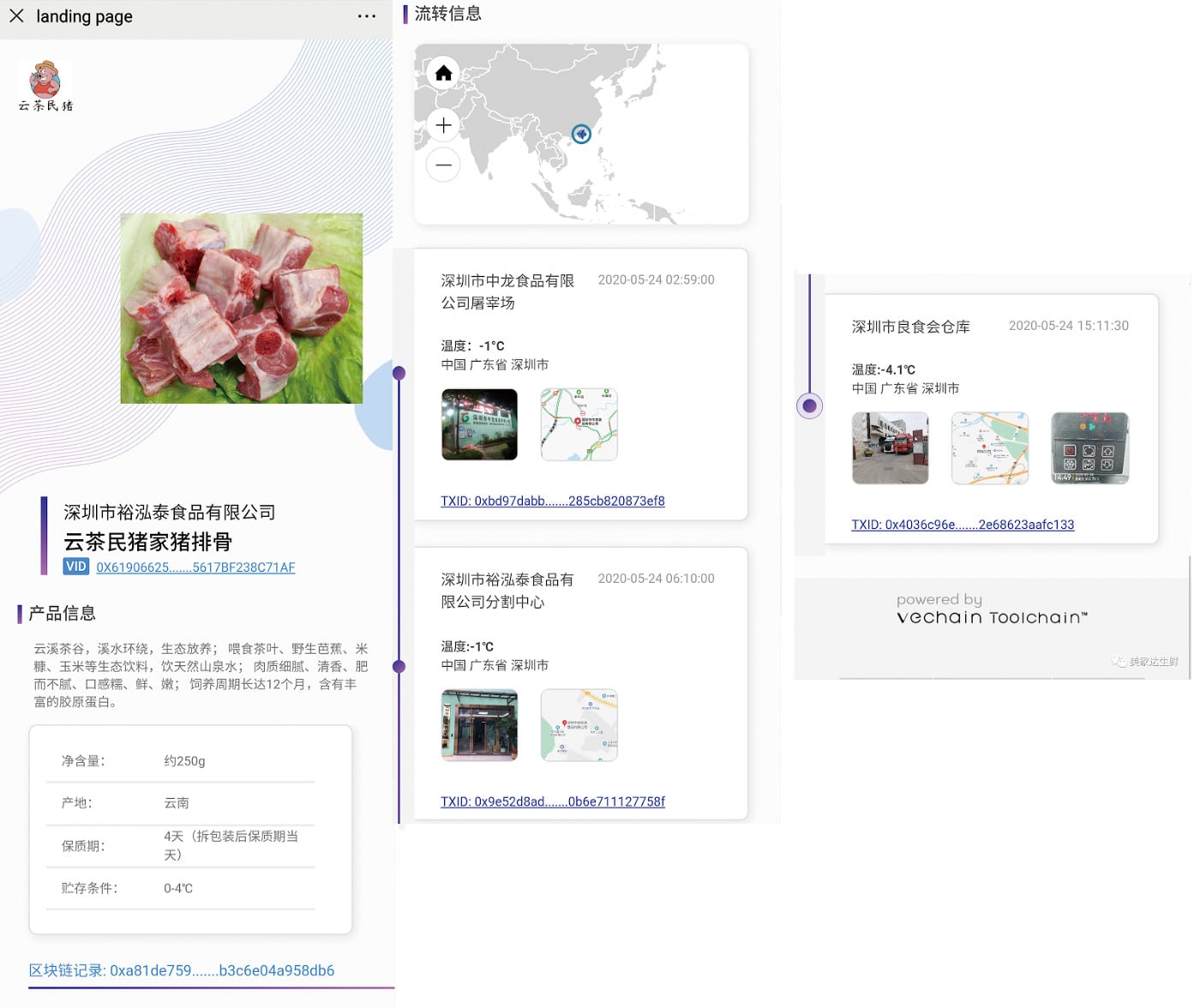 (Source: VeChain Foundation)
Meijiada Fresh Foods revealed that the food traceability technology will initially be used for its Yuncha Minzhu brand of premium pork products.
VeChain Rising to Pandemic Induced Challenges
Along with the deadly virus, the COVID-19 pandemic has also brought to surface myriad existing inefficiencies in the supply chain infrastructure across various industries in the world.
However, VeChain continues to rise to the challenge by delivering robust and innovative supply chain solutions.
Recently, BTCManager reported that leading Chinese pharmaceutical company Bayer China had revealed plans of co-developing a Clinical Trial Traceability Platform based on the VeChain blockchain called cSecure.