Chinese Publicly Listed Company Meitu Buys Bitcoin (BTC), Ether (ETH) worth $40 Million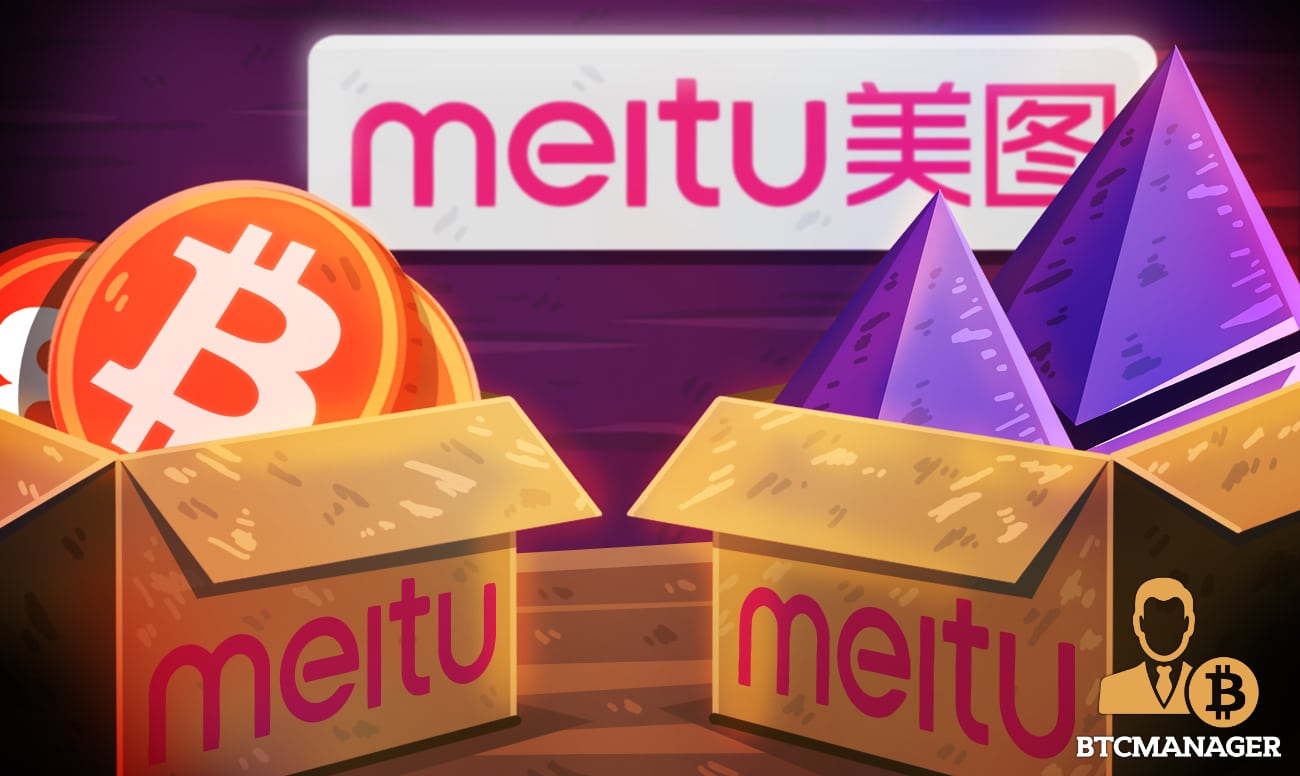 Publicly listed Chinese company Meitu adds bitcoin (BTC) and ether (ETH) to its balance sheet.
Meitu Buys BTC, ETH worth $40 Million
In an announcement made on March 7, Siming District-headquartered Chinese technology company Meitu announced that it had bought BTC and ETH worth $40 million. For the uninitiated, Meitu has been listed on Hong Kong Stock Exchange since December 2016.
— Matthew Graham (@mattysino) March 7, 2021
Specifically, Meitu purchased 380 BTC and 15,000 ETH at $47,105, and $1473, respectively.
Are Asian entrepreneurs starting to follow @michael_saylor & @elonmusk ? Chinese tech company Meitu (https://t.co/VfUwTjuL1Z) just announced they have purchased $40 mil. worth of crypto, including 380 #Bitcoin (~$47105/BTC) and 15,000 #Ethereum (~$1473/ETH) on March 5, 2021.

— cnLedger (@cnLedger) March 7, 2021
The first publicly listed Chinese company to buy cryptocurrencies, Meitu's decision to add the two largest cryptocurrencies to its balance sheet could potentially trigger a domino effect within the Chinese business ecosystem.
It is worthy of note that Chinese regulations on digital currencies are not the most lenient in the world.
Against that backdrop, it makes Meitu's announcement all the more significant which indicates that other Chinese firms – and Asian businesses in general – could soon enter the fray of institutional investment in digital assets.
In fact, what is worthy of note that in addition to BTC, Meitu has also purchased ETH – something that companies like Square, MicroStrategy, and Tesla are yet to do.
Clearly, the move by Meitu confirms the days of "China bans bitcoin" FUD might be coming to an end for good. It remains to be seen whether the Chinese state or the financial regulator react in any capacity to Meitu's entry into the crypto landscape.
Could Ethereum Be Institutional Investor's Next Crypto Play?
While Meitu's foray into the digital currency industry might be a welcome sign for the institutional interest in digital currencies in Asia, what is more significant is the company's decision to buy ETH.
A potential narrative could play out where institutional investors that might have missed out on BTC could start accumulating ETH. After all, Ethereum is, by far, the largest smart contract platform in existence that has made booming landscapes such as that of DeFi and more recently, NFT, a possibility.
Interestingly, the rising institutional interest in ETH, along with the continually reducing ETH supply in exchange could very well be the catalysts that propel ether toward price discovery.
At press time, ether is trading at $1,681 with a market cap of slightly above $193 billion, according to CoinGecko.