Chip Manufacturers Set To Grow On The Back Of Crypto Mining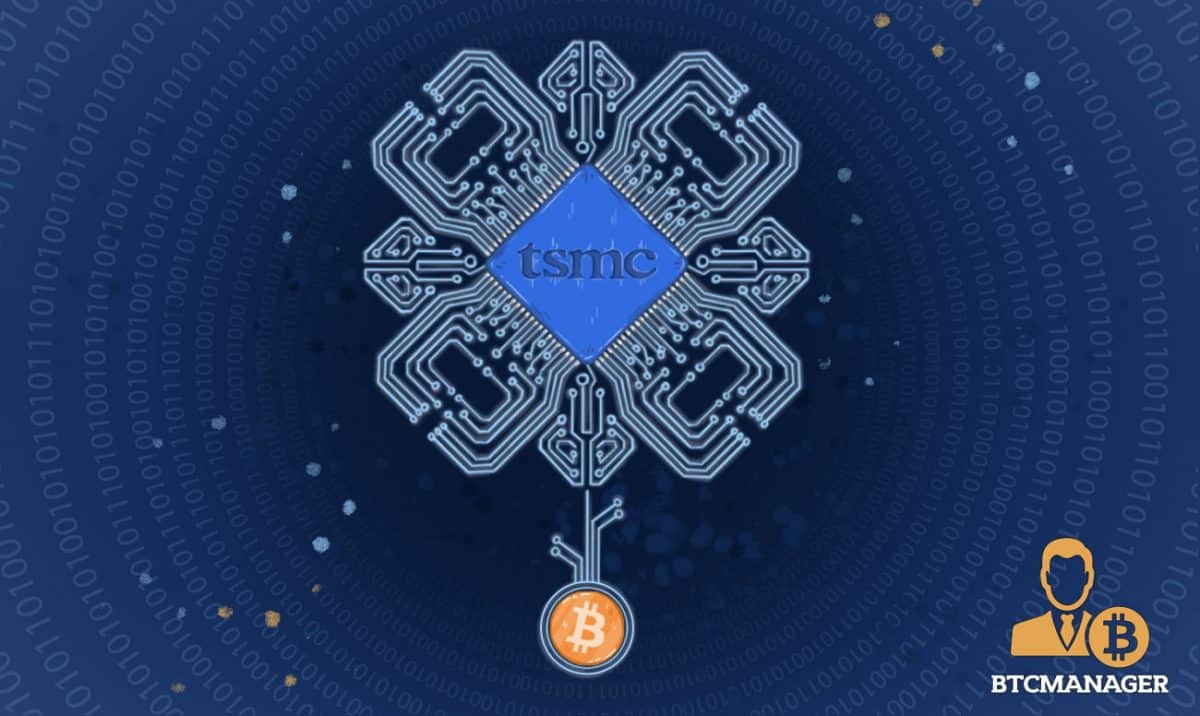 "The [cryptocurrency] mining impact on TSMC is now akin to that of a popular new iPhone." So says Mark Li as quoted by Bloomberg, a market analyst under Sanford C. Bernstein & Co. "The difference is that each new iPhone requires a huge amount of innovation and marketing. The Bitcoin contribution is automatic."
iPhones to Bitcoin Mining
The Taiwan Semiconductor Manufacturing Co. is one of the hundreds of companies that have grown on the back of supplying iPhone components and other highly specialized chip technologies that keep the big brands rolling. That being said, TSMC is large (45,272 employees including subsidiaries) and typically seen as a good indicator of global iPhone demand.
China's home market demand for smartphones is tailing off, still, more accurately, it's being fed by more players. While the sector contributed around 20 percent of TSMC's revenue in previous years, it is tapering off in the face of Apple's competition with others for the consumer dollar, both in China and the rest of the world.
As the latest Chinese government figures point to a 12 percent export decline in 2017, the furious demand for mining technology may well be the new flame that saves TSMC's income projections and sterling standing, as a significant investment in its own right.
Having grown steadily as a nominated supplier to Apple over the last decade, TSMC now finds itself experiencing the serendipity of a new bull market microcosm emerging via the muscular technology needed to mine Bitcoin being right up their product alley efficiently.
While mining was possible and straightforward from a mid-level computer a few years ago, initially employing CPUs and then GPUs, the pace of innovation has ramped up significantly.
It now requires the punch of an application-specific integrated circuit (ASIC) that is designed explicitly for crypto mining to make profitable gains in the crypto marketplace.
From Strength to Strength
Through good fortune and conscientious foresight, TSMC now very happily appears poised to swap production focus and continue growing as before. Since the first ASIC came to light circa 2013, the firm has pushed the technical abilities of this arena and is now ranked highly as a global contributor – not just by sheer volume supply, but also by the sophistication of its chip technology.
Of course, the entire phenomenon hinges on public sentiment and an ongoing desire to mine cryptocurrency. With Bitcoin having grown a ridiculous 1,400 percent in value last year, there are harbingers of doom aplenty to offset any enthusiasm.
So, at least until the sun sets, TSMC is set to make tons of hay. They are ideally poised and demonstrably capable of pushing harder into this realm and eventually, if not dominating the market, then at least become a major player.
Having grown 69 percent since the start of 2016, while not comparable to the giddy heights of Bitcoin, TSMC is nonetheless a superbly profitable company. The group has been responsive and dynamic in the extreme, faced as they are with the shifting demands of global consumption.
In a nutshell, the growth segment for TSMC heading into 2018 seems set not only to be supplying the technology demand for cryptocurrency mining but is also enjoying an almost painless transition seldom encountered by a company of its size.
Responding to More than Just Market Sentiment
Potential problems loom in many countries in the form of governmental regulation, with many regimes finally opting to scrutinize and regulate cryptocurrency. Still, it's a safe bet that most are not up to speed with all the implications of decentralized currency.
Those implications are essentially benign for everyone except the banking fraternity, and it remains to be seen how governments interpret the benefits for their citizens against the vested interests of the bankers. Governmental concerns over miner's power usage saw Bitcoin's price dip some 25 percent recently, so there's no denying it's a volatile market.
Various educated projections state that around ten percent of TSMC's income will be derived from chipset tech geared for crypto mining in 2018.
Bitcoin itself might ultimately prove to be a bubble, but right now TSMC is going to rake in the rewards for its business focus and predictive insight. Having gleaned around $400 million from its 4.7 percent ASIC-focused operations in the third quarter alone last year, revenue from the sector in 2018 could run into billions of dollars for TSMC.
Suggestions that the chipset tech will become outdated are also somewhat spurious as, if we've learned anything about technology over the last 50 years, it's that it keeps getting faster and stronger and more in demand.
As a result, while a high-volume, low-margin model may need to change somewhat over the longer term, it seems unlikely that the company will ever find itself sitting on redundant hardware and will most likely remain at the (very profitable) forefront of crypto mining for the short and medium term.