Circle's USDC Stablecoin Goes Live on Hedera Hashgraph (HBAR)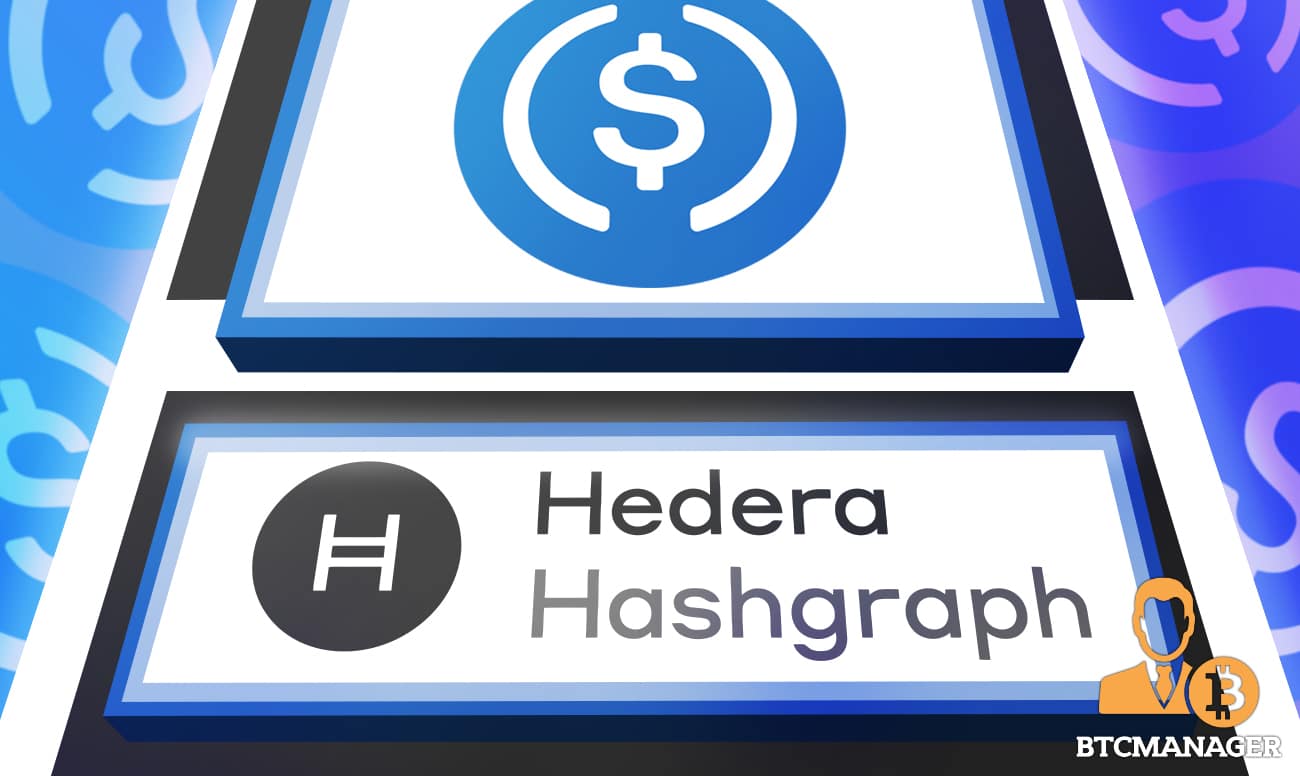 The USD Coin (USDC) stablecoin from the stables of Circle is now available on the Hedera Hashgraph (HBAR) network. The Hedera team hopes the launch of USDC will make the network a suitable platform for decentralized finance (DeFi) use cases, reports TheBlock on October 18, 2021.
USD Coin (USDC) Launches on Hedera
USD Coin (USDC) the world's second-largest stablecoin ( nearly $33 billion supply) is now live on the Hedera Hashgraph network, expanding its presence to a total of seven leading distributed ledger technology ecosystems, including Ethereum, Algorand, Solana, Stellar, and TRON. 
For those who are unaware, Hedera hashgraph claims to be superior to regular blockchain networks as its directed acyclic graphs  (DAG) technology enables it to time-sequence transactions without having to bundle them into blocks. This, the creators claim, makes Hedera Hashgraph the best platform for the development of the next era of fast, fair, and secure applications.
Hedera Eyes DeFi
With the Hedera Hashgraph protocol now welcoming its first stablecoin, the team has made it clear that it believes this milestone would open up the network to large-scale decentralized finance applications.
Governed by a vast array of companies making waves in the real world, including Boeing, Google, IBM, Nomura, and Chainlink Labs, amongst others, the Hedera Governing Council has set aside 10.7 billion HBAR tokens (roughly $4 billion) for further development of the Hedera ecosystem, to enable it to support more use cases including DeFi.
While the Hedera Hashgraph platform is currently being secured by only large firms capable of running "permissioned" nodes, the project, however, has plans to move to a permissionless model in the near future, to open up the network to the masses. 
Commenting on the addition of USDC to the Hedera network, Shayne Higdon, CEO and executive director of the HBAR Foundation said:
"With the USDC launch on the Hedera network, the HBAR Foundation is taking an important step toward fulfilling its mission to ease the development and launch of DeFi applications on the network. The integration aligns well with the growing tokenized economy on the Hedera network and will help drive new projects."
Since the launch of its public network in September 2019, Hedera Hashgarph has gained significant enterprise adoption. And the project's achievements over the years are what motivated the Circle team to integrate USDC into the Hedera network.
"We decided to prioritize Hedera Hashgraph earlier this year because we felt it has the power for more enterprise use of USDC, and interesting features for the build-out of more enterprise applications," said Joao Reginatto, VP of Product at Circle.
At press time, Hedera's HBAR token is trading at $0.35, with a market cap of $5.35 billion, according to CoinMarketCap.