Circularise, 10 Others Trial Blockchain Technology for Sustainability Certification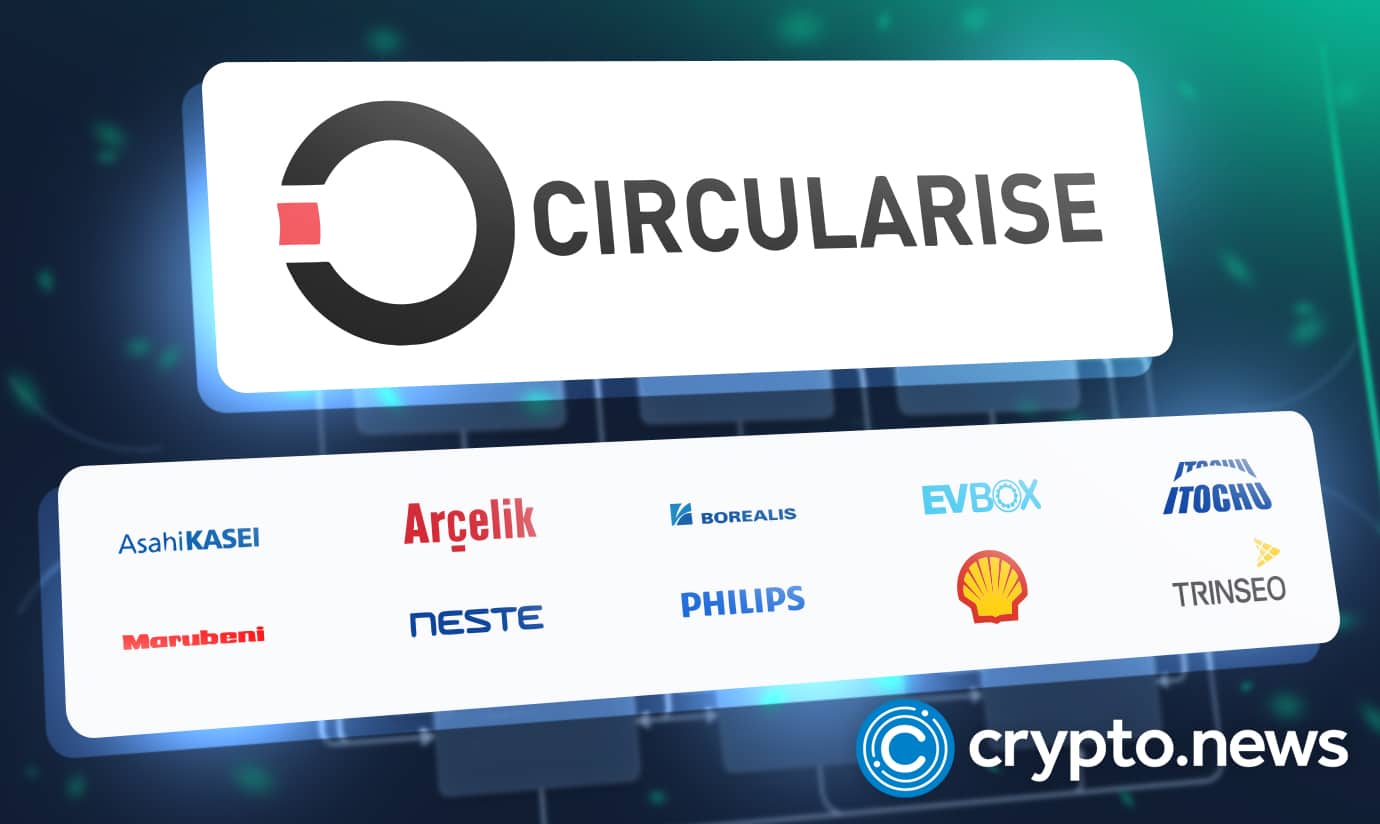 On September 13, 2022, Circularise, the supply chain traceability provider, announced its joint blockchain pilot project with the certification scheme, ISCC, five material supplying companies, three OEM brands, and two trading companies.
Complementing Sustainability Certification with Blockchain
According to the press release, this is the first time that 10 chemical industry players and appliance companies will get together to test a blockchain-based digital system. The pilot project aims to explore blockchain technology's usefulness when it comes to complementing the sustainability certification process for complex value chains.
The project involves testing Circularise's blockchain-based solution with the ISCC Plus certification. This is to ease the auditing of certified parties, foster efficiency, and strengthen the integrity of certified data.
Usually, in most blockchain pilots of this nature, companies use a private blockchain operated by pre-selected participants. However, In this project, the participants utilized a public blockchain to enable authentication, decentralization, and the encryption of data. By using the public blockchain, the project participants avoided companies appearing more sustainable than they truly are. This helps preserve trust in data integrity, the team says.
The 10 participating companies include ISCC, Asahi Kasei, Borealis, Neste, Trinseo, Shell, Arcelik, Philip Domestic Appliances, EVBox, Itochu, and Marubeni. The partners were brought together by Circularise and Marubeni.
Excited to have successfully tested Circularise's traceability software on ISCC procedures, ISCC's Jan Henke stated that with certification becoming more digital as the future unfolds, this blockchain pilot will help other certification schemes. By simplifying the auditing process of supply chain actors and reducing their risk of mistakes, Jan believes that "companies will have an easier way to show compliance and adhere to auditing rules."
Blockchain and Sustainability
Due to its core characteristics of transparency, and immutability, blockchain technology has been embraced by different industries, expanding past its financial use cases in Bitcoin (BTC) and other digital assets. In every industry where blockchain has been adopted, the nascent technology has proven it has the potential to minimize fraudulent activities.
By employing blockchain in the mass balance approach for the transition of sustainable chemicals, the collaborating partners not only deepen their knowledge of blockchain but also get to test a new way for bookkeeping and easy sharing of data across organizations.
The mass balance approach provides a potential for businesses in the chemicals and plastics industries to transition to sustainable feedstock. By making this change incrementally, the need to set up separate production lines for sustainable products is eliminated.
This transition also requires a shift in technology and product design. With the mix of various material sources, tracking the quantity and impact of the resources entering and leaving the facilities becomes a burden, especially with the risk of human error in record keeping. This is where blockchain comes in.
Mesbah Sabur, Circularise's Founder, states that with the revolutionary way blockchain technology is storing and sharing data, companies no longer need to individually keep a balance of goods and transactions in excel. He believes that they can use blockchain and smart contracts to store balances, record transactions, and apply mass balance rules. By using blockchain technology, "every transaction is fully traceable. Auditors can therefore rely on the blockchain for parts of the audit."
There are many untapped blockchain potentials in many industries. With this newly discovered use case in the plastics, chemicals, and fuel industries, the emerging technology is one step further into mainstream adoption.