Spain: CNMV Issues Guidelines for Fund Managers Looking to Invest in Cryptocurrencies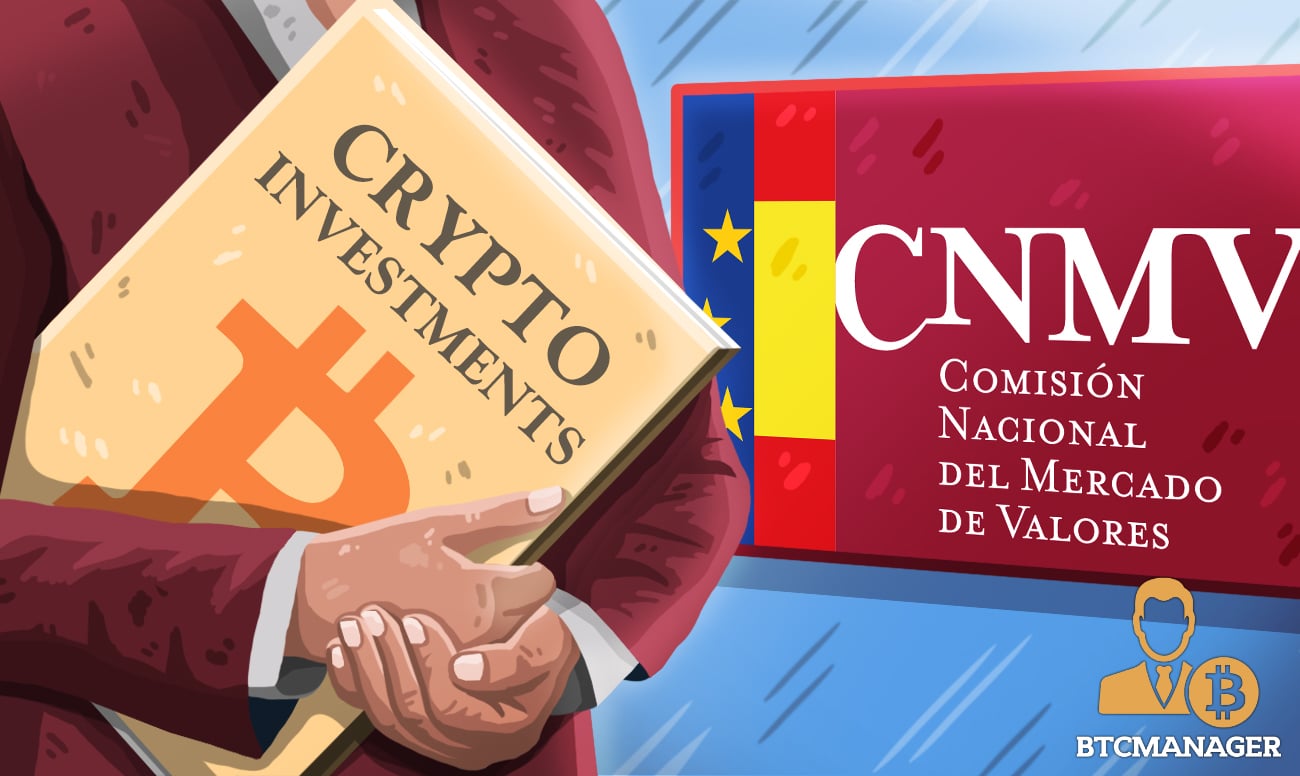 Cryptocurrencies have become a hot topic when it comes to investments. Even the institutional space has taken notice of the emerging asset class, and as such, demand has been soaring. The Spanish financial regulator is the latest to make a move in this regard and has given the green light to institutional investors, permitting them to get involved with crypto assets. The regulator seems to be changing its tune regarding cryptocurrencies.
According to a report from the local media outlet El Economista, the National Securities Market Commission (CNMV) has unveiled guidelines that approve institutional crypto investment under certain conditions. These guidelines will allow Spain-based investment funds and collective investment schemes (sicavs) to trade digital assets, but only the ones "in which the market price is determined from sales operations carried out by third parties."
However, these collective investment institutions (IIC) won't be able to allocate funds into derivatives and securities such as crypto-powered exchange-traded commodities or exchange-traded notes.
Fund managers would also have to provide clear and proper warnings across their marketing resources for consumer protection purposes, the guidelines add.
As of now, no Spanish fund managers have reported any involvement with cryptocurrencies under the specified guidelines. Blackrock Spain, however, is reportedly open to exposing their funds into digital assets.  Meanwhile, El Economista adds that Spanish companies have kept their distance because of the high volatility of cryptocurrencies.
Spain and Cryptocurrencies
The CNMV's concern regarding cryptocurrencies isn't a surprise as the regulator has been quite vocal about the volatility of crypto on multiple occasions. Earlier this year, the CNMW had issued a joint statement in collaboration with the Central Bank of Spain, warning investors about the "risks" involved when dealing with crypto assets.
Spanish Secretary of State for the Economy, Ana de la Cueva, also warned during an Online Fintech summit that cryptocurrencies like Bitcoin carry "a risk of default, given that the user does not have the protection offered by traditional payment systems against a default by the counterparty."
CNMV president Rodrigo Buenaventura was also vocal regarding his stance on crypto-related advertising and called them "risky" at the "Observatory of Finance" conference hosted by El Español in March.